In our hectic daily schedule, we hardly get time to do something for others. But amidst all this hustle and bustle, non-profit organizations are relentlessly trying to help people in need. In order to run a non-profit organization, and reach out to more people to promote the noble deed, a WordPress donation plugin is indispensable.
Although having just a website doesn't accomplish the goal. WordPress could be a turning point; if you are looking for an easy and cost-effective way to expand your website, WordPress could be a turning point.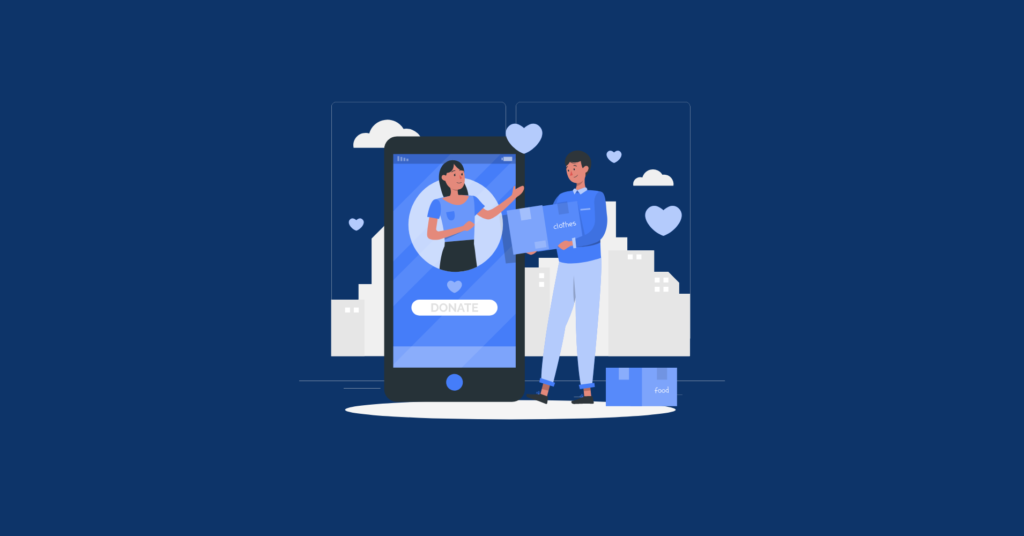 One of the most significant features of the WordPress plugin is it allows you to support your cause. Some non-profit organizations have a small budget as well as limited income resources. In that case, a robust WordPress plugin has the features to run your voluntary organization smoothly.
However, there are some powerful WordPress donation plugins like GiveWP. If you are already using this tool to reach donors and raise funds, you know how this has impacted not only your non-commercial but also the individual or commercial business.
So to dig more into this article, we will unpack GiveWP and its feasible alternatives.
WordPress donation plugin | GiveWP
GiveWP started its journey in 2015, and since then, it has been developing features to raise money for welfare. The goal was to encourage all types of donors from all around the world. And to make them join the cause and create an effortless experience.
GiveWP
From downloading to gathering donations, this plugin will take only a few minutes and a few clicks. One of the highlighted parts of GiveWP is that it lets you use PayPal standard or Stripe with the free version. Let's take a look at the features of WordPress donation plugin-GiveWP.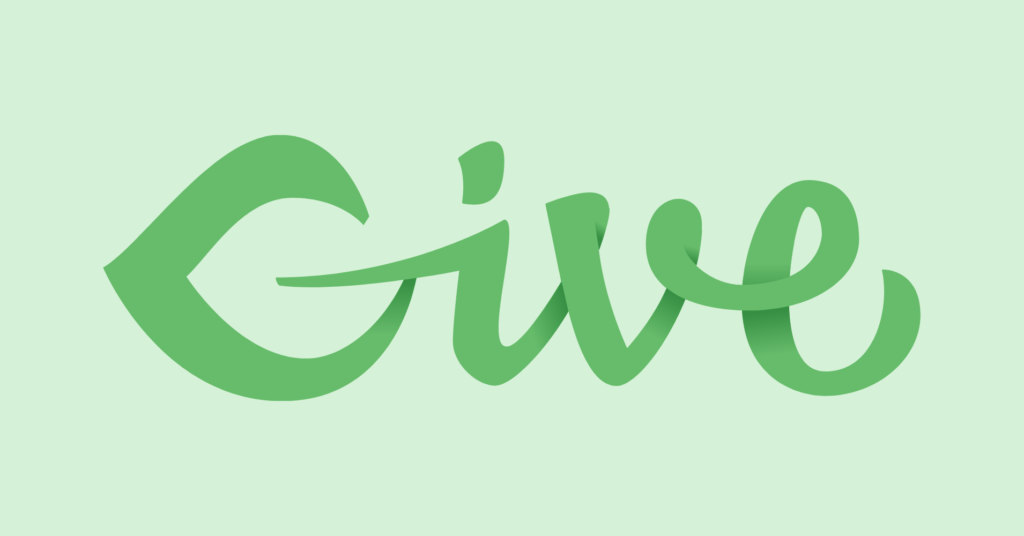 Key features
Along with multiple payment gateways, GiveWP will allow you limitless customization of the forms. It offers the most authentic reports with donors' updates. Not only just the reports, but this plugin will also keep track of what the donors look for and what they comment on.
A user-friendly setup with the donation database for the donors. GiveWP maintains a donor profile so that the transaction is transparent, and donors could check the history with a PDF.
GiveWP is the best WordPress donation plugin with it's updated security system. And it has a dedicated support team that diligently works on the SSL and improvised PHP version.
A pre-set donation amount can arrange your donation form in a grid. You can configure with more fields or add a sidebar to style according to your preference.
This plugin is continuously trying to offer convenient and innovative features for users. You can connect add-ons like Mailchimp on your website. In addition to that, associate with international platforms like Zapier.
With this, you have the flexibility to transact and collect funds from anywhere in the world. You can also accept recurring donations and provide the opportunity to dedicate the payments.
Steps to select in a WordPress donation plugin
We all know it is the most crucial and difficult task to select the right WordPress donation plugin for your website. There are a ton of features that you want for your website to promote your non-profit organization. But the challenge is to pick the best one for your fundraising.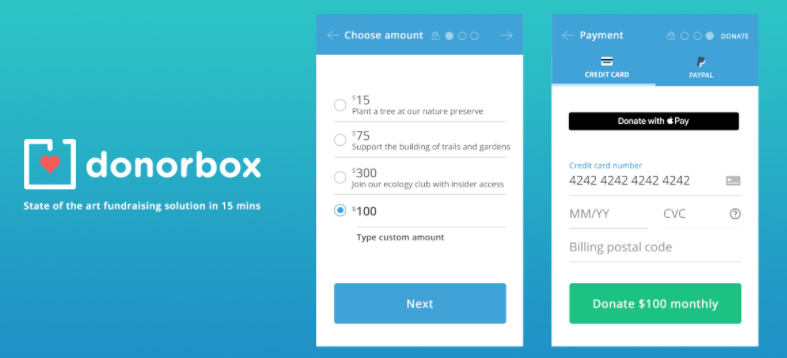 Some important components that should be included in your plugin to achieve your mission are-
You should look for a flexible plugin. The truth is, most of us want a mobile-friendly tool that can allow us to donate anytime, anywhere, even while we are watching El Clásico.
Another thing to keep in mind is offering multiple payment gateways. To maximize donations, you need to provide several standard payment methods to avoid missing out on any donor.
Generally, people like to have control over anything they are doing. Similarly, donors expect features that will let them customize their designs.
Price is also a deciding factor when choosing the plugin. However, maximum plugins have free and paid versions. Choosing a free or paid version is a confusing task if you don't have your priorities set.
Lastly, a simple and straightforward setup focusing on its usability as a non-tech person is essential when you think about an alternative. Not necessarily all your donors are tech-expert, so you need to consider this.
GiveWP alternatives to consider
Among all the WordPress donation plugins, let's check eight GiveWP alternatives.
Plugin
Price
Rating
Paymattic
Single site license – $59.00
Agency License (Up to 20 Websites) – $129.00
Unlimited Site & Lifetime License – $299.00 
5 Stars
Charitable
Essentials – $169
Growth – $249
Pro – $349
Agency – $499
5 Stars

Donorbox
Standard – 1.5% Platform Fee + Payment Processing fee
Premium – Custom pricing
5 Stars
PayPal Donations
Free
5 Stars
Woo Donations
Free
5 Stars
Smart Donations
Personal: $19.99
Premium: $29.99
Unlimited: $49.99
4 Stars
Seamless Donations
Free
4 Stars
Direct Stripe
Free
4.5 Stars
GiveWP alternatives
It is one of the most wholesome freemium plugins with multiple payment gateways. Paymattic is made to provide a hassle-free and fast payment method. Whether it is a business payment or an online donation, this plugin is a great deal for anyone!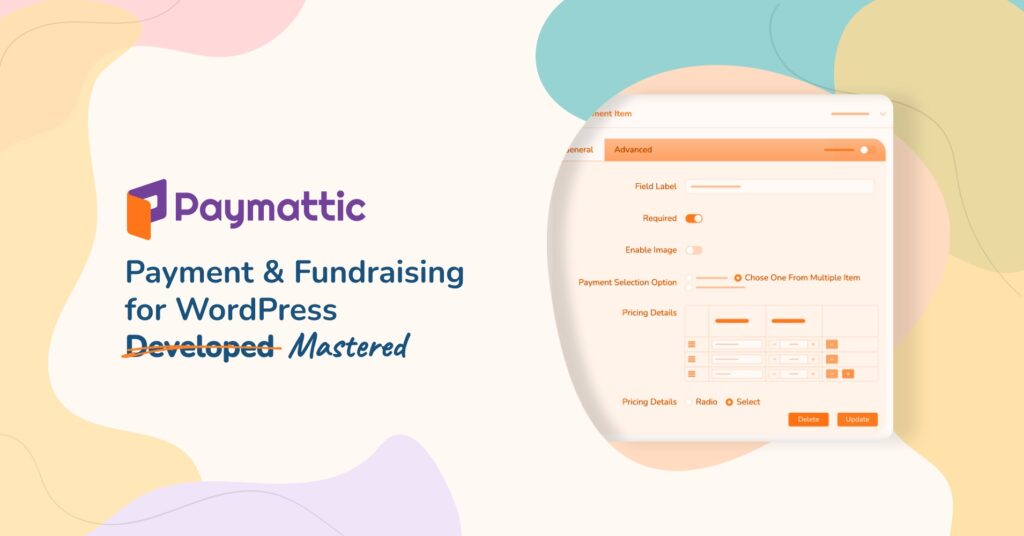 Paymattic is expeditiously moving forward and a compact GiveWP alternative for WordPress donation plugin. The free version lets you accept any kind of donation form that has a Stripe integration. On the other hand, the pro version has PayPal, Payrexx, Paystack, Mollie, Razorpay, Square, and SSLCOMMERZ support and a lot more promising features.
Key features
This plugin comes with a box full of surprising features. One of the most robust components of Paymattic is that users can easily make a donation form for their purposes. It has a straightforward interface that saves a lot of time.
As donation form is mostly used globally and people from diverse areas are participating, so Paymattic has a well-organized customizable donation form. Both the frontend and backend are equally maintained well.
It has 70 built-in forms that have donations as well as other platforms like event registration. You can easily drag and drop the donation forms and start making beautiful donation forms.
A donation from that has 35+ input fields! Yes, Paymattic offers a wide range of input sections with tax calculations and tubular products.
A personalized email notification will let you know immediately that a customer has submitted a donation form.
You can schedule your form and put a restriction if you want to close the donation submission. Paymattic provides you full control over the plugin and export/import the data. Export data with Excel, CSV, and other formats.
It lets you create forms with simple shortcodes without any tech-knowledge just by copy and paste. Moreover, Paymattic will allow you to pay an offline donation if you don't have a payment method or card with you.
Paymattic has a group of experts with a 24/7 support system. You can also get help from the detailed documentation and video tutorials as well.
Charitable
The reason behind making Charitable plugin was to provide non-profit organizations an affordable tool without any transaction fees. It is the most popular donation plugin that takes only a few minutes to create a donation form.

Whether you are fundraising or collecting money for a particular reason, you have ample options if you select Charitable. Charitable is the most reasonable tool with an all-inclusive interface. It offers you to fit in with all the standard WordPress themes.
key features
Charitable pro-add-ons are excellent for recurring donations, fundraising, payment gateways, email campaigns, etc.
You can set up unlimited fundraising campaigns with a goal. Furthermore, you can now create a time-frame. This feature will help you to finish the process automatically.
Customize your donation form in any design with your required configuration. You can add any amount, and Charitable will let you donate as much as you want. Unnecessary input fields are distracting, and now you can concise your form by adding required fields.
Without any coding, you can embed your PayPal address and secure the welfare with a standard payment gateway.
This plugin is accessible in a bank transfer, checks, and offline as well. Furthermore, you can edit your donations inside the dashboard without any add-ons with a highly secured setup.
Charitable is well put featured plugin at an affordable price range, and you can invest in it. But if you are looking for WP Charitable alternatives, give this a read.
Donorbox
Donorbox is currently working with over 7,000 volunteer organizations in 25 countries. It is the most diverse WordPress donation plugin with all the dynamic components. Donorbox will allow you to use an user-friendly interface with a quick set-up that none of the websites can offer.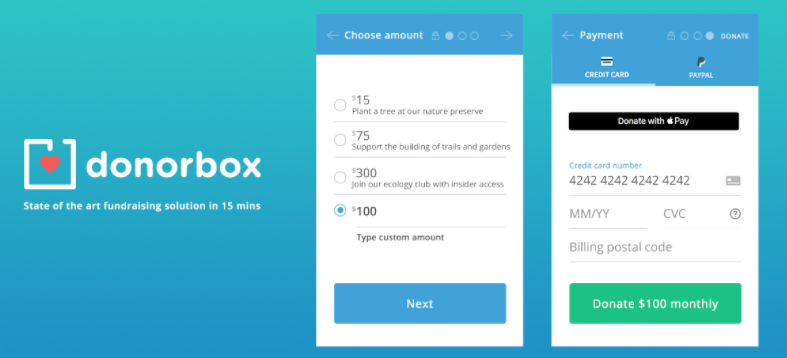 Along with easy configuration, this plugin will let you customize the donation form input fields and redesign them. Donorbox accepts monthly recurring donations and all the standard cards like Apple Pay, PayPal, Google Pay, SEPA bank transfers, and so on.
key features
With great attention to the user's safety and privacy, Donorbox doesn't store any card information. It is SSL secured to protect the database with PCI compilation so that users feel completely relieved.
Donorbox has a donate button in order to save donor's time. Embedding a donation button will help the users to find the button in a minute without any trouble.
Along with Mailchimp integration, this plugin is accessible to social media. You can attach the link on your Facebook page to attract more donors. It has a simple checkout process with multiple language accessibility.
Now your donors can check the donation parameter and see what amount is left to reach the target. Seeing the graph will inspire potential supporters to participate.
As Donorbox is updating every day, now you can donate from anywhere. It is becoming the most convenient option for a non-profit organization, and keeping this in mind, the team is continuously trying to be get-at-able.
So this is an excellent alternative as it is a straightforward yet organized plugin for online donations.
PayPal Donations
PayPal donations is the most powerful online donation plugin so far. It has 50,000 active installations in over 25 countries and offers 18 languages accessibility to the users.

With its unique features, PayPal Donation is a super convenient WordPress donation plugin for non-commercial businesses.
key features
With it's more than two decades of experience, this plugin lets the users accept the donation directly through PayPal.
You already know PayPal Donation is an ideal option for a donation plugin as it has a donation button that will allow you to embed with any web page, sidebar, or a post using a shortcode. However, the configuration is simple, so the users don't have to think about coding and complicated settings.
Thanks to easy setup and fast checkout, donors can now send money without a PayPal account. With a minimum transaction fee, it is possible to send money anywhere in the world.
A specially secured transaction process has made PayPal a definite delight. Because of its stability, it has become the most popular plugin for the fundraisers.
Woo Donations
Woo Donations is a straightforward yet distinctive non-profit WordPress donation plugin that you were looking for all this time.

Moreover, your WooCommerce store can merge with Woo Donations in order to accept funds through the business.
key features
This plugin has a unique feature to attach to the online business. To be clear, when you buy something from the online shop and donate an amount the plugin will save everything in your total payment. So this leads to a report that will show you the full graph of your donations and revenues.
Woo donations let the users change the amount of the donation they have made and re-do the payment.
It is possible to show the donation as a product on the cart and the checkout page.
This plugin has customized settings like donation button text and color, product list, location, and lets you set them according to your brand.
With a high rating, this plugin is definitely a secured option for donation plugin.
Smart Donations
Smart Donation is the best WordPress donation plugin that attracts non-profit organizations for their fund-collecting activities. They have established themselves as all in one donation plugin with its diverse features. With more than 3000 active installations, Smart Donation is definitely here to stay.

This plugin will let you create various donations, and you can keep track of your payment. Regardless it is a premium plugin; you will get customized donations forms. And it encourages you to target a bigger audience.
Key features
Users are able to donate with PayPal; all they need to do is to click the donation button, and it will automatically be linked with PayPal payment gateway.
The moment you have installed Smart Donations, you can create donation campaigns and set your goals with custom donation forms. Moreover, donors will receive an automatic thank you email every time they donate.
This plugin is designed to provide easy setup. Therefore, the primary intention is to focus on new donations. They have different documents like forms and questionnaires to know more about your audience and create something useful.
Along with PayPal, this plugin accepts another most popular payment processor, Stripe.
Smart Donations' name has surely been justified with its features. It has pre-set donation buttons and pre-set amount buttons, so a donor doesn't have to set the amount. All they need to do is to click.
Seamless Donations
Seamless Donation is a freemium plugin with a simple setup. For organizations that are looking for free tools; this is an excellent option for them to collect funds.

Key features
With its automatic recurring donation option now donors can repeat the donation with any time-span.
Seamless Donation allows several currencies from anywhere in the world with available translation services.
It has a database and monitors the donation graph. Therefore, you don't have to do any extra task to follow the donations and donors.
Seamless Donations is integrated with WordPress, so after completion of donation, donors will get an automated thank you email for their support.
Moreover, donors can now dedicate their donations on behalf of someone else.
With excellent functionality, it is currently running its business in more than 20 countries.
Direct Stripe
Business organizations, as well as non-profit organizations, are well-familiar with Stripe. Direct Stripe is a WordPress donation plugin that allows payments, subscriptions, and donations directly with Stripe.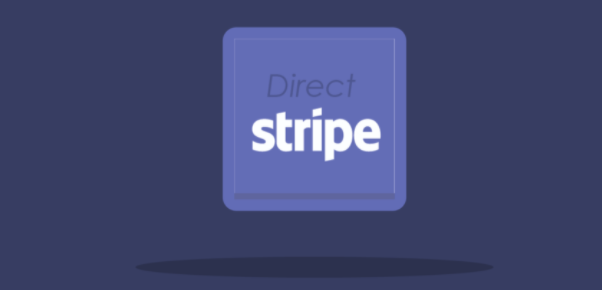 In addition to that, Direct Stripe is allowed with SCA regulation with automated email options. In order to provide the best service, this plugin has 3D secure cards and a robust conversion Stripe checkout button.
Key features
Direct Stripe has custom options, so with the support of a shortcode, you can customize your buttons and forms.
Donors receive an email after they make every donation. Even if it is a failed attempt, the donor will get an email.
If you are already logged-in, the Direct Stripe will automatically identify your email address.
Along with some attractive features, it will translate for the donors and also come up with all the billing details.
If you are looking for a Stripe integrated donation plugin, this one is ideal for you.
Last words
It is worth mentioning that fundraising is a challenging yet simple task. People from all corners of the world are participating every day to make a change. Although numerous WordPress donation plugins, replacing or selecting a new one is always a hard thing to do.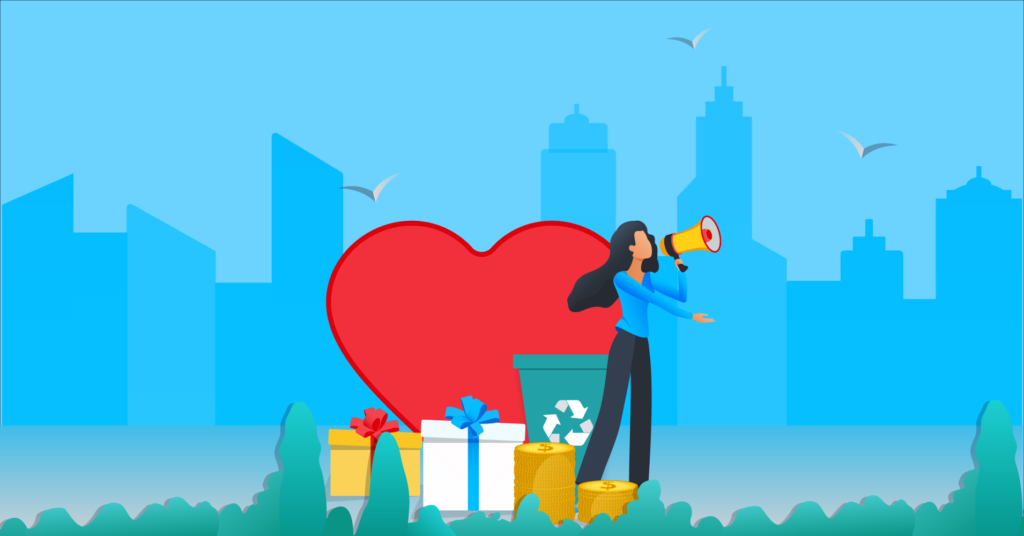 Especially if you are a beginner and learning about updated features, then you must consider a lot of elements. Expense and flexibility are the two significant things that you should definitely consider while choosing a donation plugin.
Regardless, these alternatives will offer clean-cut features, but your preference is the ultimate deciding factor. Stick with the particular components that you were looking for. Remember, too many options can confuse you and lead to an ambiguous decision.
Our final suggestion for you would be to think about your donor's demand before you take a step and go with Paymattic. Jump into the comment section if we have missed anything. We highly appreciate your contribution.
Paymattic
Stripe & PayPal Payments Made Simpler With Subscriptions Payments & Other Powerful Features
Checkout Necessary Aspects You Need to Consider While Choosing an Online Payment Form