Today, a growing number of internet users have made it accessible for people to take part in online donations. Needless to say, fundraising has never been this easy as it is now. There was a time where you had to meet the person face to face to collect a donation.
Prolonged administration paperwork and a risky money transaction method totaled into a shaky and tedious process.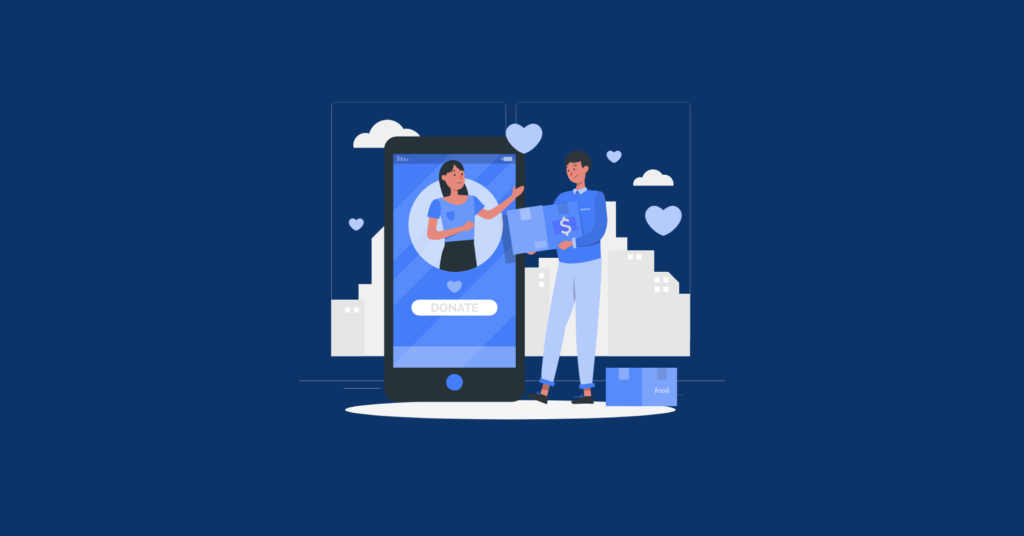 Has this ever happened to you where you wanted to help a cause and then forgot? I have been in this situation many times and ended up looking for the source of the problem. It could've been a lot easier if there was a platform rather than a verbal commitment.
Moreover, a digital donation has brought everything at our fingertips with its indispensable features. Following the trend, non-profit fundraising organizations are relying on the electronic medium as it is the most convenient solution for donors.
As we move forward in this article we will discover how to collect online donations.
Why do you need online donations?
It is not even a question why do you need online donations?
Non-profit organizations mainly depend on the donation to keep up the pace. The Internet is definitely the platform where you will outreach maximum numbers of donors. Besides, survey results show that an online donation is the best preferable option lately. Let's unpack-
Saves money
Wasn't it expensive when you used to do everything manually? From receiving a check to withdrawing the cash it was a whole lot of work indeed. It needed a lot of manpower to execute the process. It was one of the major factors for an increased cost.
However, online donations are undoubtedly cost-effective. You don't have to spend money on printing documents or transportation anymore.
User-friendly
Today, if you decide to donate to an organization the whole process will take less than a minute. Despite using digital methods for saving time, you won't have to know the detailed mechanism of it.
Online donation is a simple and straightforward process that anyone can deal with. Everything is automated and will allow you to donate your money without any hassle.
Less risk
Carrying cash and worrying for safety is no longer a major issue. Not so long ago there were no cashless transactions and people were scared to move around with a big amount of money.
Time has changed. The Internet is a boon, and now we have credit and debit cards, bank transfers, and mobile transactions to send or receive money. To be precise, the online donation is the most secure process for non-profit organizations to minimize uncertainty.
Transparent
In any business, it is of utmost importance to be transparent about the data and have a definite idea about the funds. Well, with the help of an online donation form you will be able to do everything you ever wanted.
You won't have to keep track of the funds manually anymore. Your online donation forms can resolve issues from taking care of the donation amount, user personal details with card numbers to showing statistics as well.
Relationship with donors
The moment your donors donate they become a part of your welfare. The digital payment method has numerous astonishing features. When you accept the charity you also have access to their personal information. This way you build a relationship with them.
With the help of updated features, they will be automatically notified of further noble causes and recognition as well.
Moreover, a time-saving automated donation method is definitely a hassle-free and safe process for the donors.
Expand your reach
An online donation will allow you to expand your fundraising and connect with more people.
You have the freedom to influence people from any corner of the world. Gone are those days where you meet someone physically or depend on the print media to promote your activity.
In this pandemic situation, the whole world is suffering together and supporting each other. Alongside volunteers, online platforms have made it possible to get united and fight altogether.
Steps for collecting online donations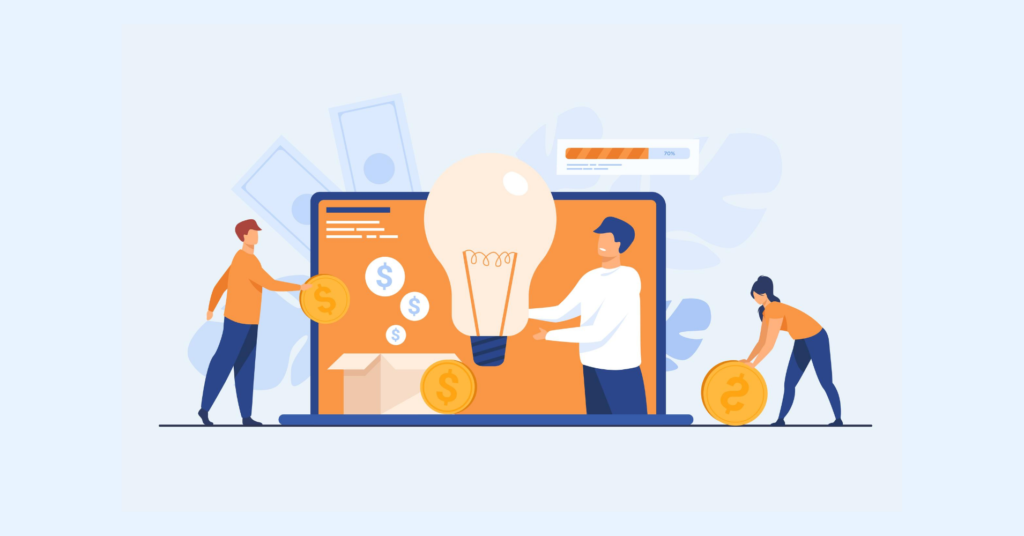 Non-profit organizations depend a lot on charity to carry forward their movement. To be more accurate, e-donation is the primary source of income for voluntary organizations. The steps for collecting online donations are-
Let's dive into the steps of how you can collect online donations in several ways.
Choosing the right plugin
The primary step of collecting an online donation is selecting the ideal plugin. If you have the right tool in the right place you are halfway done with your work.  We suggest you not to compromise with the quality and go with the Paymattic.
It is the most light-weight and handy solution to receive donations online. Paymattic has multiple payment integration that will allow you to provide flexible options for your donors. Besides, the free version of this plugin will come with the Stripe payment processor and the paid version will come with PayPal, Payrexx, Paystack, Mollie, Razorpay, Square, and SSLCOMMERZ.
Along with some dynamic features, Paymattic has 35+ input fields, shortcode generator, customized email notifications, and an eye-catching design. It ensures the safety of the whole process as well.
Create a user-friendly donation form
Your contributors won't necessarily be tech-savvy. Keeping that in mind, WPManageNinja has specially designed a form focusing on non-developers so anyone can get the advantage of this outstanding tool.
An online donation form is the most potential stage where you are revealing the best feature you have. Installing Paymattic is easy and simple. With detailed documentation and video tutorials, anyone could create a donation form.
With pre-built form templates and customized drag-and-drop feature, you can optimize the form and make the best use for your online donation.
Select a standard payment integration
Have you ever thought about the purpose of fund-raising? A number of people are emotionally connected with the noble cause.
In order to conduct successful and safe volunteer work, trust-worthy payment integration is undeniable. There are ample payment gateways in the market. Some plugins by default come with payment methods. Stripe and PayPal are the most standard payment gateways among all.
However, there are some other convenient options available, for instance, you can try 2Checkout, Braintree, Authorize.Net for an uninterrupted payment method.
Add donation button on your website
All of us have busy lives and we can't always remember things even if we try. Hence, a reminder is a good option to recall certain things. Sometimes, people don't find the donation option when they look for it and they pass-over and forget.
However, if your website has a Donate button then it will be easy for interested parties to contribute at the right time. It's easy to intrigue people with a simple solution, and the donate button is certainly one.
Uplift your donations using digital platforms
Digital platforms are a wonderful way these days to boost up both a commercial and a non-commercial organization. And it's easy to get the attention to promote your charitable organization.
Email Campaigns: it is an excellent way to build a relationship with potential donors. Email campaigns reach the audience immediately and are full of the necessary information. You can add your links and add everything you want to convey. And now with mobile-friendly email campaigns, it is easy to access more doors.
Text Messages: Mobile is the most accessible platform to reach your sponsor these days. Besides, people have a tendency to check their phones frequently. Undoubtedly, a text message campaign is the easiest way to build a great network.
Blog: You never know who will be reading your blogs and taking your words seriously. A blog is the most popular digital platform to let your donors know your update. If you want to get an ideal medium to target new donors then blogging is a great option.
Engage with social media
Social media is the most powerful trend these days. Your online donation requests can get a major recognition in social sites.
Moreover, there are very few people who don't have a Facebook or Instagram account. Maybe you have a lot of potential donors in your friend list and it's simple to identify them. All you need to do is create and share engaging content in your social media to get more donations.
Target your niche
When you focus on getting donors there are certain things you need to be careful of. Having a clear concept about who you need to target for online donations is a smart move. You don't want to just walk around and ask everyone for donations.
Make a list from the database you have, and prioritize them. You already know their potential based on the previous record. However, the way you approach recurring donors and possible donors wouldn't be the same. So, focus on your niche.
Traffic generation
Well, traffic-generating on your website is the most effective way to outreach more people. As long as you are reaching more people, chances are high you get your targeted donations easily.
In most cases, it is seen that people automatically get attracted to a well-maintained website. There are several organic yet effective ways to generate traffic, such as blogs, social media activities, emails, etc.
Ask for small portions
Which one is better? Getting a one-time big donation or a consistent small amount?
It is always better to get a regular donation even if it is in a small portion. Sometimes, non-profit organizations host a campaign and they ask for a big donation. However, smaller donations encourage more people to come forward and be a part of the campaign.
Some people can't afford to donate, but they have the intention. In that case, a small donation will welcome the general people to contribute more.
Availability in all devices
How frequently do you use your laptop? In case of any quick check or any urgency, we always grab our cellphone. Studies show that people tend to use mobile for online donations more than any other device.
These days mobile has almost every feature that you usually get in a laptop. Websites, as well as plugins, are also focusing on mobile accessibility to connect with mass people.
To excel in your online donations, you must provide a mobile-friendly online donation form in order to make the process flexible.
Encourage e-donations
I am sure you have a list of people in your database who didn't open your email. Maybe they don't understand the importance and usefulness of digital donations.
Ask your donors to go digital. Give them a call, explain all the fantastic features. Donating online has numerous benefits. For instance, donors don't need to go out to make any payment. They don't need any manpower or help from any third party. This saves money as well as time. Provide a secured automated payment integration and minimize a lot of paper-work.
Find the blank spot
This one is the most important step to keep in mind while you make a list of online donation collections. Not only do you need to focus on the potential sponsors but also it is quite useful to have a clear idea about what you are missing out. Sometimes we also overemphasize.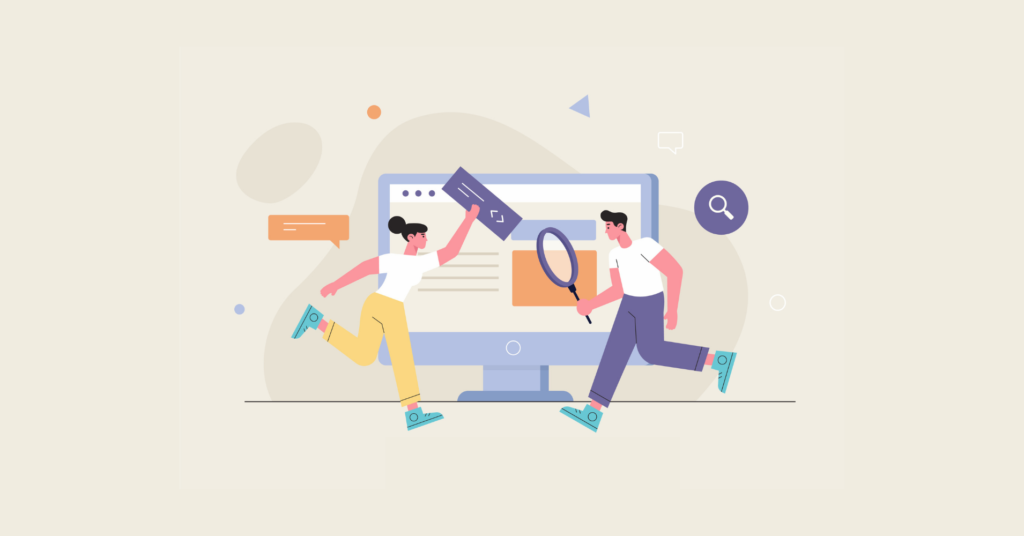 An online donation form should be concise and simple. People skip a lot of online forms because they don't like too lengthy forms. Reduce unnecessary questions.
Always keep in touch with your donors, so that they don't miss out on your new projects. It's an old and effective technique.
Give importance to your volunteers as well as sponsors. Add the social proof so they have complete faith in you.
Put safety and security before anything else. So that the donors feel fully secured.
Your turn
Online payment integration is rapidly growing every day. It's worth mentioning that digital fund-raising is also thriving. You can't even think of a better way than online donations to be a part of a noble deed. It's easy and straightforward.
In order to get e-donations, you need to understand it is important for donors to know about the purpose of your welfare. With a transparent mission, you can target the mass people too. But you should prioritize the steps to accomplish your goal.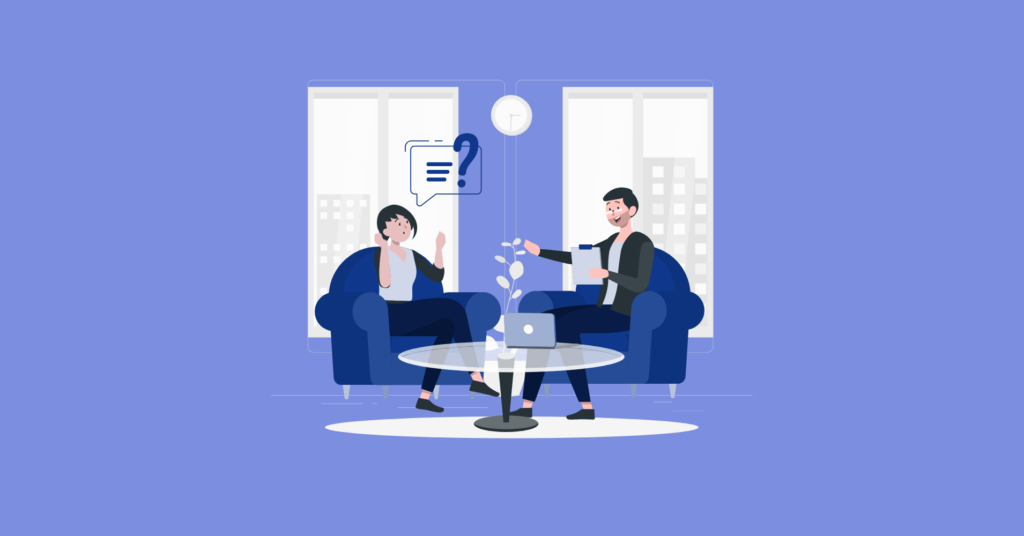 We Hope the given steps were achievable and will help you to get more sponsors. Our suggestions would be-
Simplify the process of donation for your sponsors
Inform your audience of the amazing outcomes of donations and encourage them to contribute
And we would also love to know which step helped you reach your target. Buzz in the comment section.