Imagine a world without any convenient payment gateway plugin. It's safe to say, the complex and highly connected world we live in would simply never develop. That is how it has been for the bigger part of our history. We live in a wonderful age when we can send money to another corner of the world without once leaving our sofa.
When we decide to sell something online and earn revenue there are a lot of prerequisites that we struggle with. The first thing that we need to understand is that an e-commerce store requires a sturdy payment method to ensure a reliable service for its users.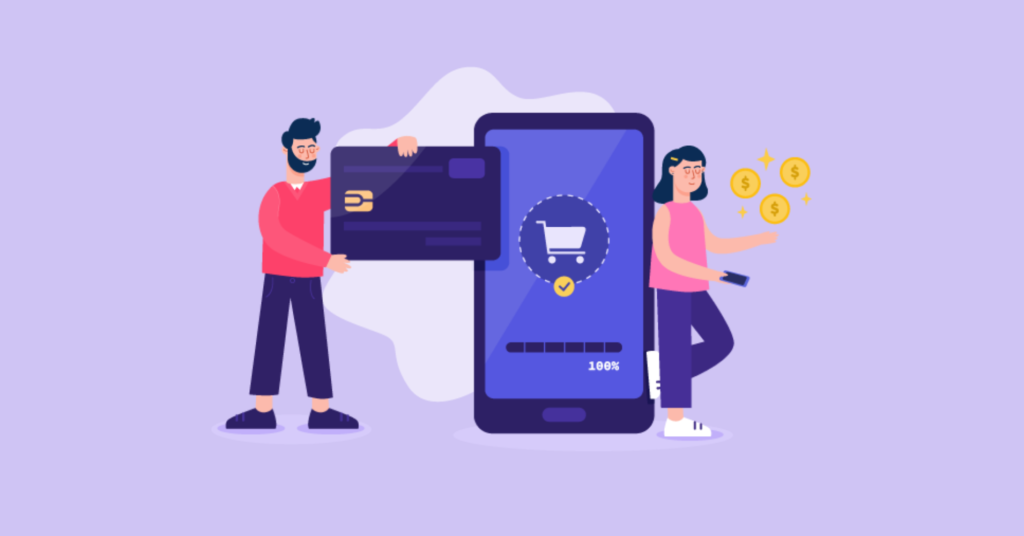 However, WordPress doesn't provide any default option that can embed the payment gateway. In order to set up a payment gateway on your website, you need a handy WordPress plugin.
Another hurdle here that needs to be crucially dealt with is picking up a quality plugin for your website. But now the question is which is the right payment gateway plugin for your web store?
You probably know there are multiple options available but you only need the best one for your online business to thrive.
This article inquires into all of your concerns and confusions regarding the payment gateway WordPress plugin.
Choose your payment gateway plugin wisely
Your ruling online shop has amazing popularity but what about the payment method? Have you thought about a long-term uninterrupted service along with an excellent store collection?
Often online businesses fail to maintain the customer needs while it is the most important step to secure an ideal plugin for the users.
While selecting your plugin you need to be more careful with the features because a wrong step could fail to keep your potential customers. Your payment gateway plugin should contain the following things –
User-friendly setup
Secured user interface
And most importantly an affordable price range
We recommend you go with Paymattic to expand your online business. Because we know your search for a simple yet multipurpose plugin will result in this elegant plugin.
Why Paymattic?
As we talk about Paymattic we should keep in mind that there are a ton of payment plugins that are competing with Paymattic. Now that it has caught our attention we must know why one should choose Paymattic over others for their WordPress website.
Paymattic is the most robust freemium plugin with multiple payment methods. It offers features for the users that none of the competitors have managed to offer so far.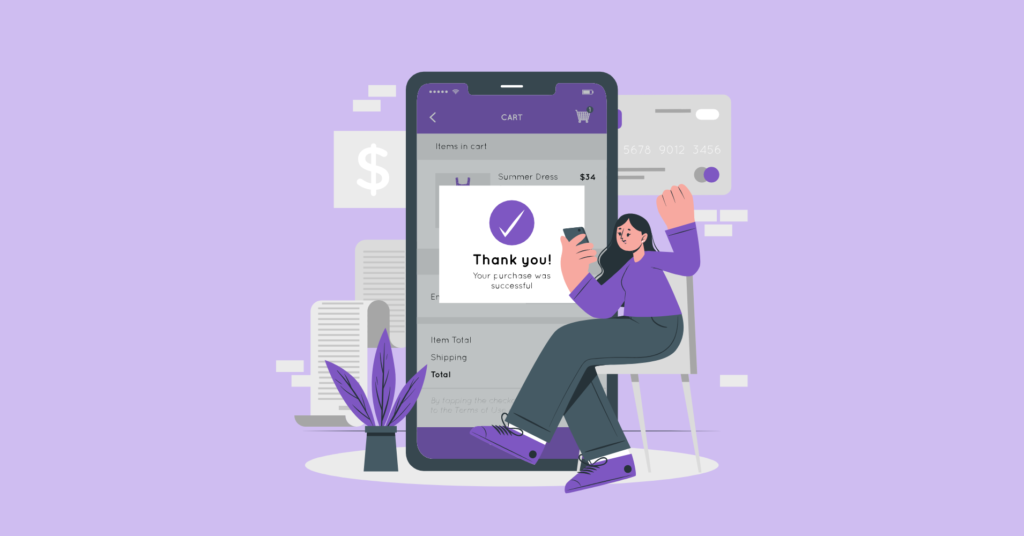 Paymattic's free version has Stripe integration. However, for multiple payment options, you need the paid version. The paid version comes with PayPal, Mollie, Razorpay, Paystack, Payrexx, Square, and SSLCOMMERZ with extremely strengthened components.
Stripe and PayPal along with other payment gateways offered by Paymattic will play a significant role in order to target a bigger audience. They are the leading payment gateways and have reached a higher position among all the others.
With a cost-effective price policy Paymattic has set a standard position that you can't deny, is unparalleled in the market. It has two types of payment structures.
| | |
| --- | --- |
| Annual | Lifetime |
| Single Site License – $59.00 | Single Site Lifetime License – $249.00 |
| Agency License (Up to 20 Websites) – $129.00 | Agency License Lifetime (20 Sites) – $449.00 |
| Unlimited Sites – $299.00 | Unlimited Lifetime Site License – $699.00 |
Payment structure
Moreover, Paymattic has a mobile optimization feature to keep the exact structure even if the form is accessed from a cell phone.
There is a myth that you need to have a technical background to operate a plugin whereas activating and operating Paymattic doesn't require any technical background.
With single payments as well as donation forms you are able to do it without any coding. Considering non-techies, Paymattic has detailed documentation with video tutorials.
This plugin with killer features will never let you down! Moreover, to ensure proper guidance, you can always get help from the support.
Integrate with Paymattic
A payment gateway plugin will enable multiple payment options along with which you get to design your own payment form according to your brand.
In addition to that, when you want to start a transaction, you don't have to do the whole process again from scratch. You can just copy the shortcode and paste it anywhere, thus save your valuable time.
Well, sit tight because we will go through in detail on why you should integrate with Paymattic.
Multiple payment methods
When you have a bigger target audience you automatically thrive in your business. A payment plugin with more than one payment option will increase the chance of getting more exposure.
Paymattic has no exception; it has the two most popular payment methods to capture more customers. Stripe comes with the free version and to get other payment gateways you need to embed the pro version to your website.
Simple interface
To get the best outcome from Paymattic you don't have to be a tech expert. Paymattic users already know that it doesn't require any single line of coding. This form is specially designed for non-developers and one can create or resume a form just by copying the shortcode.
Furthermore, it is the fastest payment form with more than 3000 active users to date.
Input fields
Paymattic has a pre-built option we know but it also allows the users to use some other excellent components. With a diverse approach, this tool has a total of 35+ input fields which is quite an insane number.
Separated into three different categories, Paymattic has a tax calculation option with tabular products.
Drag and Drop
Users have the option to create their own customized form with Paymattic. All you need to do is drag and drop the input fields and you are there!
Paymattic has pre-builts forms so that you can start at any time. Make your personalized payment forms to be unique among others.
Email notifications
Want to stay updated on your users?
Paymattic has email notification options. This means you will get a notification whenever they submit a form. Along with the notification you get all the user's information they have put in the checkout form.
You can also select the specific options that you would like to get notified of with the help of shortcodes.
Offline payments
Those who don't have a credit card or are unable to access online payment can now pay with offline options. Every payment gateway plugin has an online payment option but Paymattic has both options for its customers.
It is an additional feature for the users for a more convenient service. However, in this case, offline checkout will be completed after the payment's completion.
Form scheduling
If you want to start a special fundraising or promotional work you can schedule your form with a time span. Sometimes companies organize an event and have a limited time frame for the particular form fillup. Here, you can set up an automatic termination schedule to close the checkout process.
Transparent transaction
Transparency is the most significant feature that needs to be given high priority. To protect users' privacy Paymattic has PCI DSS as well as Strong Customer Authentication (SCA) support for advanced security systems.
Availability
As Paymattic has customers from 30+ countries, it can't be expected that all users from all these countries will be proficient in English. This plugin keeps that in mind and offers 14 language setups with more than 135 currencies. So the users can operate this amazing payment tool with the ease of their own language.
Detailed documentation
Paymattic has the most well-organized setup in order to offer a seamless service to users. A quality plugin will always come up with clear instructions so that the users get a straightforward direction.
Similarly, Paymattic has comprehensive documentation with available useful articles. You can get stuck at any point and expect any type of assistance. Moreover, this plugin provides the pro-user with an auto-update.
Some quality payment gateway plugins – [Our Recommendation]
Among dozens of payment gateways let's find out the top five user-oriented options that are on the top.
Stripe
Stripe was established in 2010 and has crossed over 195 borders. Whether it is a larger firm or a startup, Stripe is well-balanced with both types of ventures. Let's take a look at Stripe's selling points-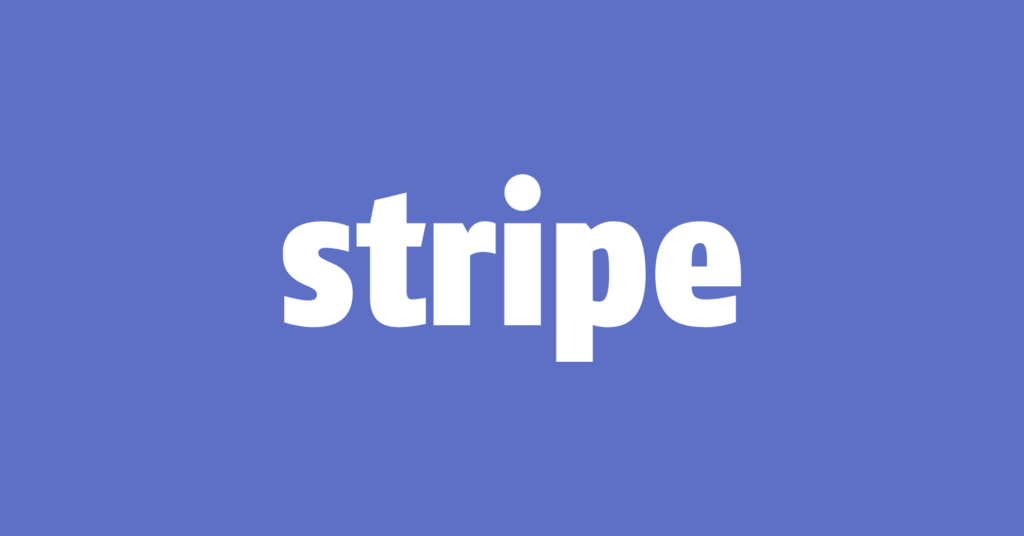 Stripe is actually a fintech company and it lets the developers manage accounts as well as accept payments.
Stripe almost supports all major types of account types and allows payment credit and debit cards with more than 135 currencies.
This robust payment gateway knows that a transparent transaction is key to gain more customers. Moreover, it has a fraud detector. Stipe Radar is a great feature in order to secure user's privacy.
As a tech-savvy tool, it has multi-purpose, advanced features with a massive collection of products that no other payment gateways have so far.
With a 24/7 support system, this payment gateway is PCI compliant. Stripe has introduced Checkout so that we can accept payments with a short span of time.
Price: 2.9% + $0.30 per domestic transaction.
PayPal
PayPal is the most user-friendly yet powerful platform that provides the smoothest service when it comes to money transfers. Let's see the key features-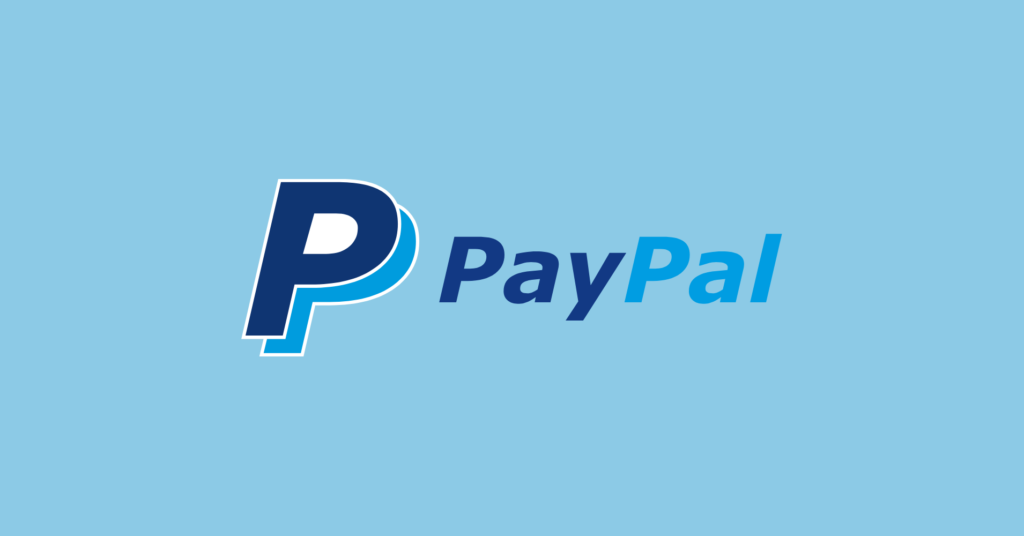 PayPal is the most used payment method to date. It has a total of 325 million active users with over 200 countries to date.
Pay with reward is an amazing feature where you can earn points after each online transaction you make. You can add the PayPal credentials with your credit card and use your points anytime.
Another unique addition is PayPal Honey. With almost every extension like Chrome, Safari, Firefox, Opera, and Edge, it is available and absolutely free.
Pay Touch-free with PayPal lets you pay a hassle-free payment. All you need to do is download the app and follow the instructions to setup.
Security is the most crucial thing and PayPal maintains a solid safety for the users. PayPal purchase protection has a service with encrypted protection.
Price: 2.9% + $0.30 per domestic transaction.
WePay
WePay has incepted its journey in 2008 and is one of the most well-organized payment gateways of all time. Let's check out WePay at a glance-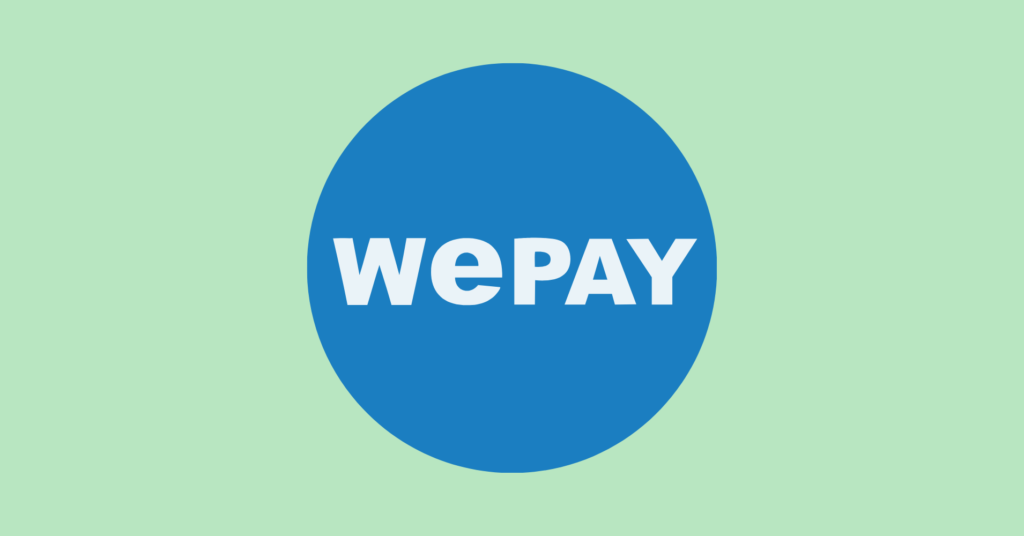 WePay has dealt with complex payments with utmost ease and it has a unique feature – software-as-a-service (SaaS) with multiple companies.
This payment gateway works with crowdfunding services. WePay API and services are associated with multiple size websites.
It has a user-friendly configuration with tech-centric tools and allows both Android and iOS.
Along with mobile optimization, WePay has a powerful API to offer feasible user satisfaction.
Price: 2.9% + $0.30 for each transaction.
2CheckOut
2CheckOut is an all in one solution for an online transaction. It has proven its success since 1999 and connects with over 87 currencies in 200 countries. Let's know the features.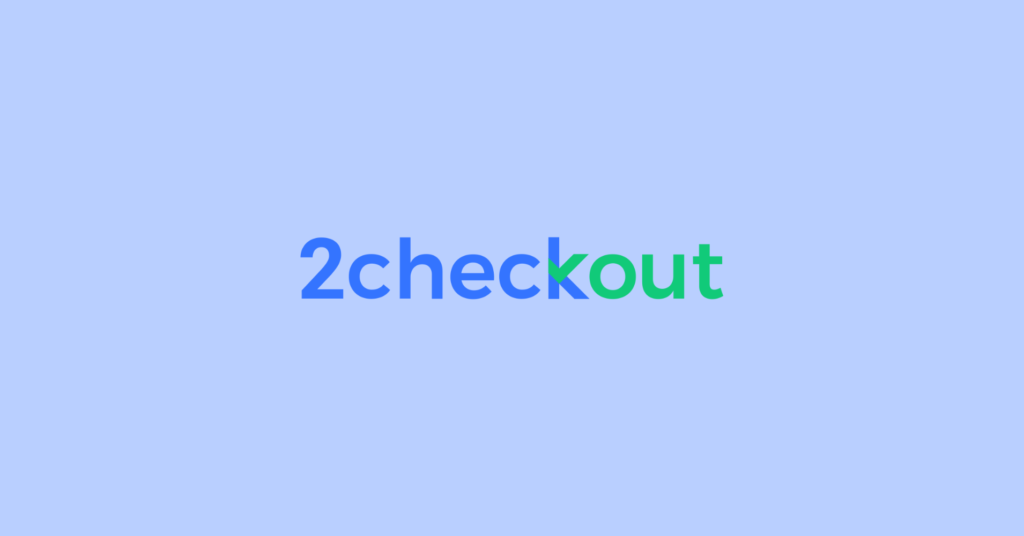 This platform is mainly designed for the merchants. Connect your merchant account with debit and credit card as well as PayPal and you are all set.
2CheckOut has a demo setup and the buyers can have the experience of how the integration works whether it is the standard or in-line setup.
In order to provide simple setup, users can embed a payment API with a credit card directly to the website.
Price: 2.9% + $0.30 per domestic transaction.
Authorize.net
Authorize.net ranks in the top position if we name a few payment gateway plugins. Along with advanced fraud detection and super fast support service, this platform has been in business for 20 years. Let's take a look-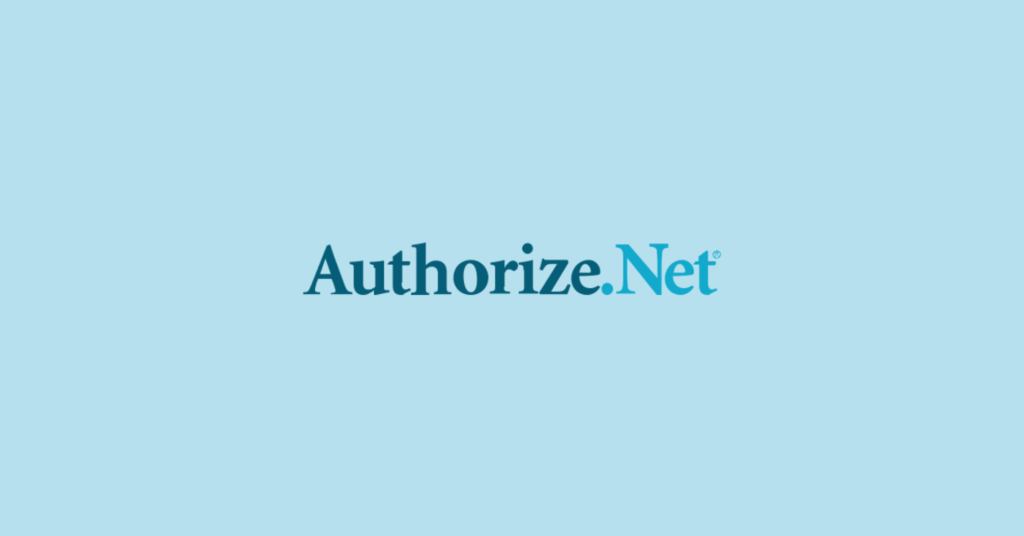 With recurring billing and QuickBooks support, this payment method has a free mobile app along with a shopping cart.
To provide an uninterrupted service Authorize.net has toll-free phone support, online chat, email contact option with e-ticket support.
It lets you accept payment both in-person or through multiple devices like mobile and computer.
Authorize.net has several add-on features with a custom checkout page and a simple PCI compliant.
Price: 2.9% + $0.30 per transaction.
Our suggestions
To expand your sales leads you need to confirm a persistent payment gateway plugin for your WordPress site. As a business owner, your ultimate goal is to secure profit, but it's not possible if you don't have the right backup.
However, knowing your business requires a solid tool and it is not always enough. Rather determining the best option is the hardest task. Because the newly selected plugin is to make the payment method smoother than before.
As you already know the necessary details about the ideal plugin that will strengthen your e-commerce site. Our suggestion would be to get Paymattic without a second thought. If you are an active user then try our pro version and if you are a newbie then you shouldn't procrastinate to get Paymattic.
We hope this article is helpful and takes you in the right direction. If you have any queries, shoot right in the comment section and also let us know your experience with Paymattic.
Paymattic
Stripe & PayPal Payments Made Simpler With Subscriptions Payments & Other Powerful Features