There are a lot of product review plugins for WordPress sites. However, you need the best WordPress review plugin to boost up business. Nothing beats a good quality review plugin, for instance, WP Social Ninja offers all-in-one solutions for your business.
Did you know 52% of 18-54-year-olds always read business reviews before they decide to buy an online product?
This is the information age, and people are way more interested in real-life experiences than imaginative narration. Whether it is a movie or a famous Thai restaurant, people always look for an honest review.
Having a well-equipped business with a quality service doesn't really mean you will get plenty of customers. For that, you need something extra. You need to gather all your scattered business reviews in one frame and display it to potential users.
Funnily enough, writing reviews for a product is a paid job now. Your favorite shop Amazon does that all the time. Who would've thought that writing product reviews would be a valid job one day?
Well, these are the strategies to strengthen up the business to get more profit. Online reviews are the best way to get more attention from the users to keep going in the competition.
Do you want to kickstart your business to get more online revenue? Then read this article with the 10 best WordPress review plugins.
What is a review plugin?
Isn't it frustrating when your business has sufficient customer reviews, but they are not reaching the right place? Not every plugin will understand your business and offer the perfect solution.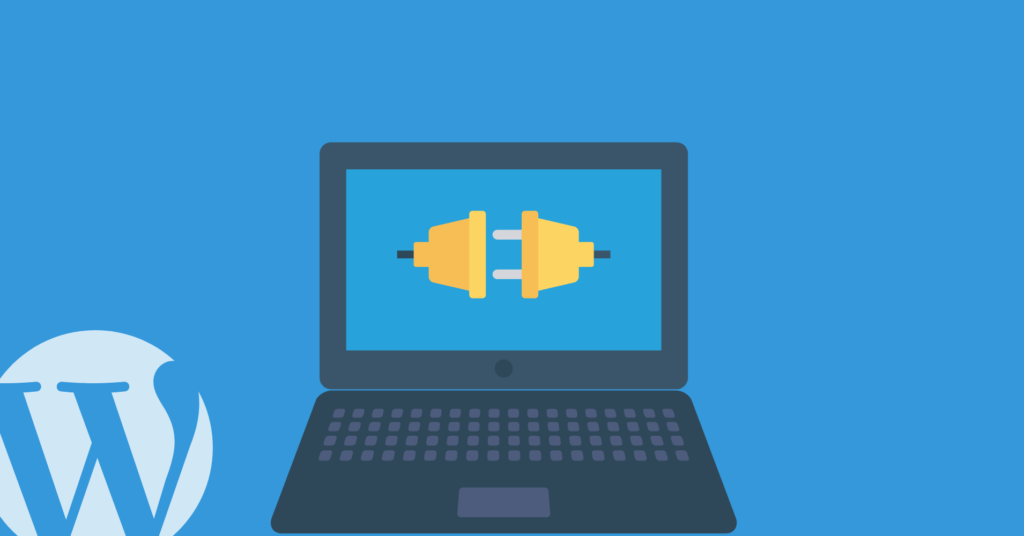 A review plugin is a lot more than a tool that lets you assemble all your customer reviews under one umbrella and help to interact with the users. To be more precise, a review plugin will fetch all the testimonials from multiple social sites, and from those suggestions, one can work on improving the standard of business.
The best review plugin will come up with all-inclusive features that are easy to integrate and packed with multiple layouts. If you are not tech-savvy, then integrating a review plugin might be too much for you. However, the traditional approaches are gone, and WordPress review plugins like WP Social Ninja have everything you will ever need.
Why your business needs the best WordPress review plugins?
Social reviews are an essential part of any business today. Whether it is a multinational company or a startup, you will find a review section with ratings. People typically rely on what others say about the particular product, which creates a lot of value for the business.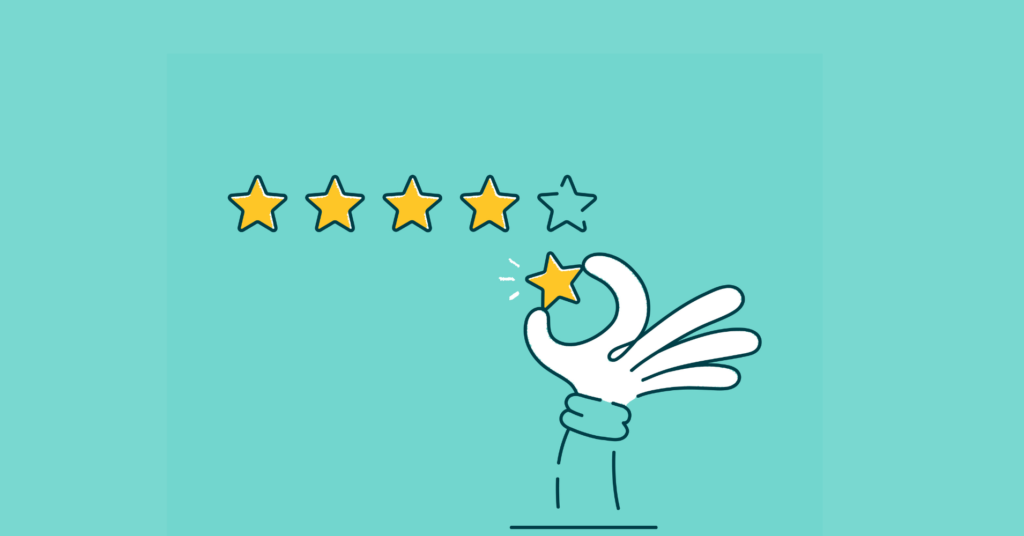 Let's take a look at how a review plugin can change your business.
Embedding multiple popular social sites and connecting with the users will automatically generate traffic to the business that can increase the revenue limit
Rating styles, for example, stars can give a clear idea about the product quality and longevity
Some plugins not only come with social sites but also offer live chat options; for example, WP Social Ninja has Messenger and WhatsApp live chat support to stay connected with the users
Users can decide from various distinctive platforms like images or videos and decide on those materials whether to choose or not the product.
Pre-built templates make things super easy. Moreover, customization options with multiple template options will make the website look stylish and elegant
The best WordPress review plugin will let the user decide from comparison tables and the pros and cons. This helps to filter the right product among many
With multiple colors and design criteria, a review plugin will make the website more attractive to the users
Review plugins with easy SEO optimization, Shortcode support, and mobile-friendly features will target bigger audiences, and increase outreach
An honest evaluation of 10 best WordPress review plugins
While going through the customer feedback on a product, we often stumble upon questions and queries we can totally relate to. Sometimes we just check for a particular question in the reviews and bingo! We end up finding our answers.
Here's an analysis of the 10 best WordPress review plugins to grow your business-
WP Social Ninja
If you are looking for the best WordPress review plugins, then WP Social Ninja is an all in one solution for your business. It is a free plugin that has 10+ social sites available to gather testimonials from. It is a great tool to fetch all the customer reviews from various platforms in one place. Furthermore, this plugin easily suits any kind of business.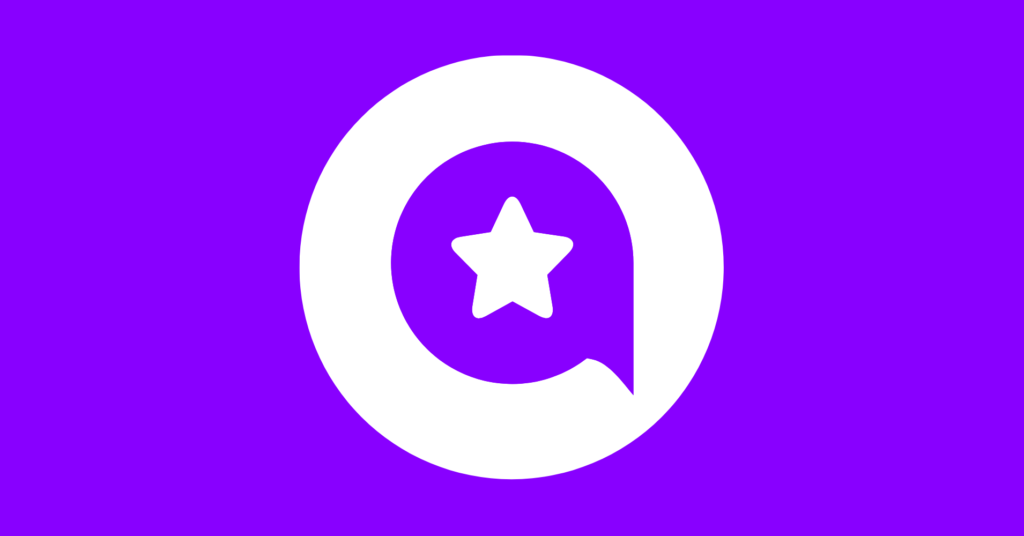 Considering the non-techies, this plugin has a straightforward integration process. A user can integrate this plugin with social accounts. All you need to do is copy and paste the API key and Place ID. You will be done without any lengthy and complicated coding!
It has plenty of features that can reduce a lot of stress on your shoulder. Let's take a look at the features.
Key Features
WP Social Ninja is a WordPress plugin that can gather customer testimonials within a few clicks. The main objective of this plugin is to make sure your business reviews from different social media, such as Google My Business, Facebook, Yelp, and Zomato are imported into one platform, so the users get everything together.
It is the most customer-centric plugin, and it provides a bunch of options to the users. This plugin has live chat options. But wait, there's more. WP Social Ninja lets live chat with social media accounts! Users can add their Messenger and WhatsApp account, and by just a few clicks, users can chat with the support team.
Moreover, along with Social Reviews, this plugin offers Social Feeds like Twitter and Instagram. Users can embed Pinterest Pins, Tweets, and connect with the audience like never before.
Unorganized, messy reviews are a mood spoiler, and it has primarily focused on that. It has ample features for styling and organizing the reviews so that anyone is impressed at first glance.
WP Social Ninja has a complete package of layout options, and users get full freedom for customization. It has multiple 5 Free Templates in Grid Layouts. Also, it has a Slider and Masonry layouts to categorize the data in different ways.
This fantastic plugin has more to offer. Users can also use different rating styles to represent the information. Furthermore, multiple custom-made options like equal content heights and length, filtering reviews, changing User Name/Date/Image, etc.
As users can be from different parts of the world using different languages, WP Social Ninja has detailed user guidelines with a 24/7 support system.
WP Business Reviews
The next plugin is WP Business Reviews, and it's the best WordPress review plugin if we want to take a budget-friendly name. The price starts at $99 per year comes with one license and $149 for five licenses.

Key Features
First of all, it has a super easy integration process. All you need to do is just install the plugin, and all the customer reviews from different sites, like Facebook and Google, will appear automatically on your website.
Secondly, WP Business Reviews has some excellent features. Users don't have to add reviews separately; it automatically connects with the website, and audiences can share reviews directly on the website.
Thirdly, this plugin offers multi-purpose business features, so anybody can style their websites with various layout options and dominate the marketplace.
Lastly, businesses will have poor reviews sometimes. You might not want them to display on your website alongside the excellent reviews since that takes away from your value. However, WP Business Reviews has a filter option so you can hide those reviews from your website.
WP Customer Reviews
WP Customer Reviews is a complete plugin for your business, and it offers incredible ways to represent customer testimonials on your website. It also provides a customization option, and reviews will be displayed on a particular page.

Key Feature
This plugin has a web browser optimized display format that no other plugin will offer. It has an auto-update feature. Also, users are able to use shortcodes on specific sidebars or on a page. WP Customer Review will allow you to limit the number of reviews that will be displayed on your website.
From the settings options, users can select the fields for the customers so that they can display the review or fill up on the submitted review section.
Moreover, WP Customer Reviews has an in-depth custom field, and it is possible to request the customers to give comprehensive feedback.
Another thing that has a high output is you can change the settings for each of the posts or pages and choose the global setting as well. You can do that from the enable WP Customer Reviews. Just don't forget to leave the hidden review from the checkbox unchecked.
WP Product Review
WP Product Review comes with both a free and a pro version. Pro version starts at $49.95 for an unlimited license. It has more than 10 different rating icons to go with and also comes with a star and heart.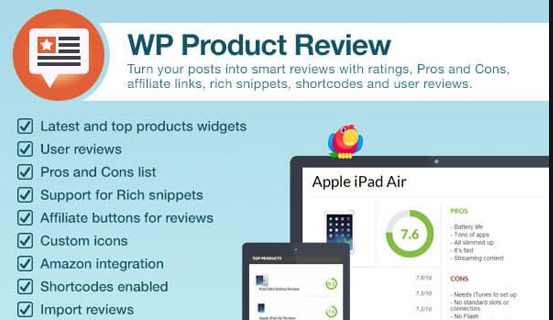 Key Features
Its unique features make this the best WordPress review plugin for any kind of business. The premium version has a default feature that can import information from Amazon products. So without doing anything, Amazon products will be available on your website.
WP Product Reviews has a bunch of customization options and lets you create a product review section with ratings, pros/cons, review summary, Buy Now button, and images. And these are easy to customize. You can change the color that matches the brand and adjust the borders, width, rating icons as well.
It allows the users to add numerous testimonials on a single page, and with the help of the shortcodes, you can add customer reviews boxes anywhere inside the posts and pages.
In order to give a clear idea about the product, the WP Product Review has an auto-generated comparison table. Alongside this, it has custom widgets to represent your latest customer reviews in the widget section.
WP Product Review Lite
WP Product Review Lite is a great WordPress tool, and you can do a lot with this plugin. It has two versions: free and premium. The paid version starts at $59 per year.

Key Features
WP Product Review Lite offers all-inclusive features with personalizing layouts. You can organize the colors, borders, and width. From this best WordPress review plugin, your customer gets an automatic comparison table and makes a clear decision.
Like WP Product Review, this plugin also has Amazon product integration. So it lets you import Amazon product details such as name, images, etc.
This plugin offers you to create a customized outlook for the review boxes matching your brand. You can change the rating icons and the way pros/cons look.
With easy integration and multiple layout sections, customers also get to decide which review from the existing reviews will be displayed as a widget on the site.
All in One Schema Rich Snippets
This is a particular plugin that lets you create a rich quality snippet for your WordPress site. All in One Schema Rich Snippets is a free plugin that enables accurate and the most relevant search results.

Key Features
The schema does a lot more than the task of product review on your WordPress site. It has also promised to provide the best search results with reviews, recommendations, events, people, etc.
This plugin has something that none of the competitors have, which is its users can import links on Facebook to connect more.
Schema is a great tool for SEO optimization and represents images and stars. It is the best WordPress review plugin for those looking for a light-weight plugin that doesn't weigh down the website.
Site Reviews
Site Reviews plugin is a free and user-friendly option for you. It has a traditional way of collecting stars from 1-5 and reviews on the website. It is the best WordPress review plugin if you are looking for simple customization then you got multiple features from this one.

Key Features
With multiple options, this plugin will let you display reviews anywhere on the website. Easy integration with shortcodes, blocks, and widgets Site Reviews allows a simple setting.
It has pinning options from the existing user reviews, so the top review gets more attention.
Site Review has a restore option, and it also provides backup just in case you lose any valuable data.
Along with customer notification, it makes sure users log in before they post any review.
Taqyeem
It is a premium plugin, and the main target of this tool is to offer multiple customization options for the users. Taqyeem is an Arabic word, and the meaning is valuation.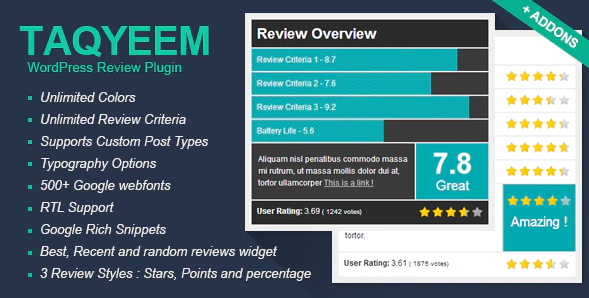 Key Features
It is the best WordPress review plugin with three types of review options; percentages, stars, and points.
You can integrate with Schema for rich snippets so that your customers get the correct Google search results.
This plugin has 500+ available Google web fonts and typography that none of the contemporary plugins have.
You can place your customer's testimonials on multiple areas, for instance, pages or posts.
Reviewer
Reviewer is an excellent option if you have a lot to do with your customer reviews. It is a premium plugin that starts at $28.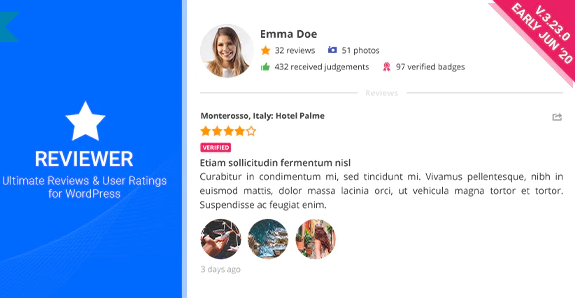 Key Features
Reviewer has some great features, and it will keep in touch with the customer by taking their name and email address. Every time a new user gives a review, it automatically stores their information in the database.
You can share your users' reviews on different platforms like customizable widgets and show them they mean a lot to you.
This plugin will let you create beautiful review boxes and customize with various designs, for example, icons pros/cons, review lists, and grading scales.
With a default comparison table, the Reviewer has customizable themes and is easily adaptable with any device.
Customer Reviews for WooCommerce
Customer Reviews for WooCommerce has features that have made it the best WordPress review plugin of all. It has both the free and premium versions available, and the premium starts at $49.99 per year.

Key Features
One of the unique features of Customer Reviews for WooCommerce is if the users don't post a review after they have bought the plugin, it sends a customer review reminder to the customers for posting a review.
Customer Reviews for WooCommerce verifies the testimonials by checking the proof of whether the customer has actually bought the product or not
This plugin lets you accept materials such as images and videos from the customers
It has a rich snippet in order to display all of the customers' ratings on Google search
Customers get discounts and coupons for writing reviews on the website
Customer Reviews for WooCommerce free versions come with user-optimized features like review reminders, import reviews, and trust badges
To build a strong relationship with the customers it offers filter options sorted by ratings.
Wrapping things up
Hey! You've taken the first approach towards your goal and have completed the research on the best WordPress review plugins for business.
In the end, picking up the right tool is not an easy job at all, especially when there are ample options available. However, if you want a robust yet straightforward plugin, the WP Social Ninja is your catch. There is only one name with an exceptional feature and a wide range of capacity.
Wp Social Ninja will bring more value to your WordPress site with its ability to make an aristocratic outlook. This plugin will build trust among your customers and enhance the income. It lets the user decide from a plethora of well-arranged testimonials.
Most importantly, a lot of plugins have customized layout features, but none of the competitors have a wide range of social site integration, which makes WP Social Ninja the best among all.
That's all for now if you found this writing piece useful do hit at the comment section below. We will also appreciate it if you share your own experience with us.
Check out our article on Social Media Reviews: The Often Ignored Weapon to Build a Brand