WordPress is one of the most popular content management systems. Website owners and bloggers love this platform because it is easy to use and creates amazing content for their users. WordPress plugins are another incredible source of its popularity. Even some major media companies such as CNN and New York Observer use WordPress. Actually, WordPress powers 37% of the top 10k websites in the world.
While WordPress can't create high-quality content for you, it does offer numerous plugins that can help you with the content creation process. However, with over 57 thousand plugins, it can be difficult to pick the best ones. For that reason, we have picked out the ten most useful WordPress plugins that you need to create killer content.
WordPress Plugins You Need To Create Content
Literally, there are a ton of WordPress plugins that are worth enough to be used for creating killer content. But the problem arises when it comes to choosing the right one for any specific purpose. That's why this listicle of WordPress plugins is written to make things easier for you.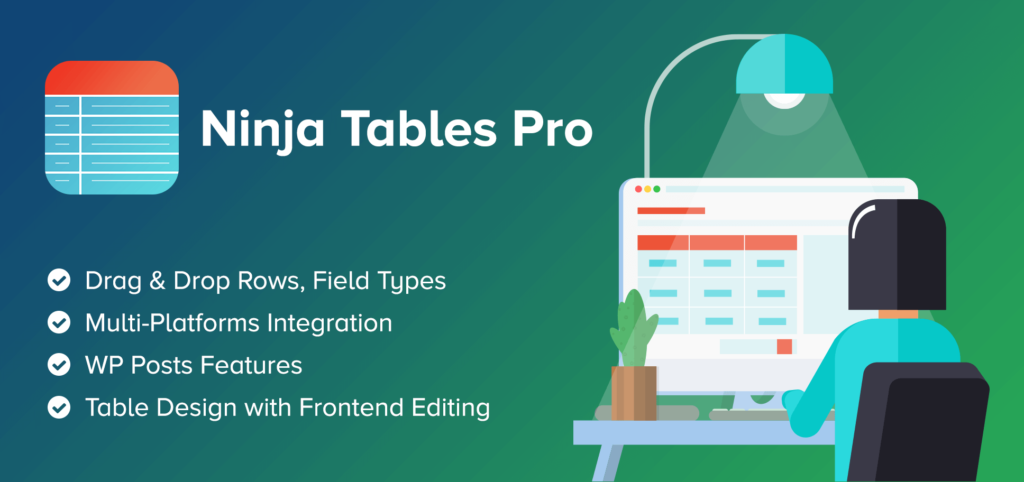 Those who want to include tables in their WP website will love this plugin. It is the best choice for online table creation.
Creating and customizing the table design can be a tiring process, especially if you want to make it responsive. Large tables with thousands of data can slow down your website. Not to mention that just the idea of writing codes can give you instant headaches.
With Ninja Tables, all of those problems will be solved.
Choose from 100+ tables styles and create a table that you want in no time.
Some of the best features:
Build any type of table (data, pricing, member list, customer list, sports team member table with image, etc.)
Responsive design
Unlimited color schema
Realtime visual changes (visible during editing and making the table)
Live Connect with Google Sheets
Rich Media Integration with WP Table
FrontEnd Table Editing
FrontEnd Table export – CSV, Print, PDF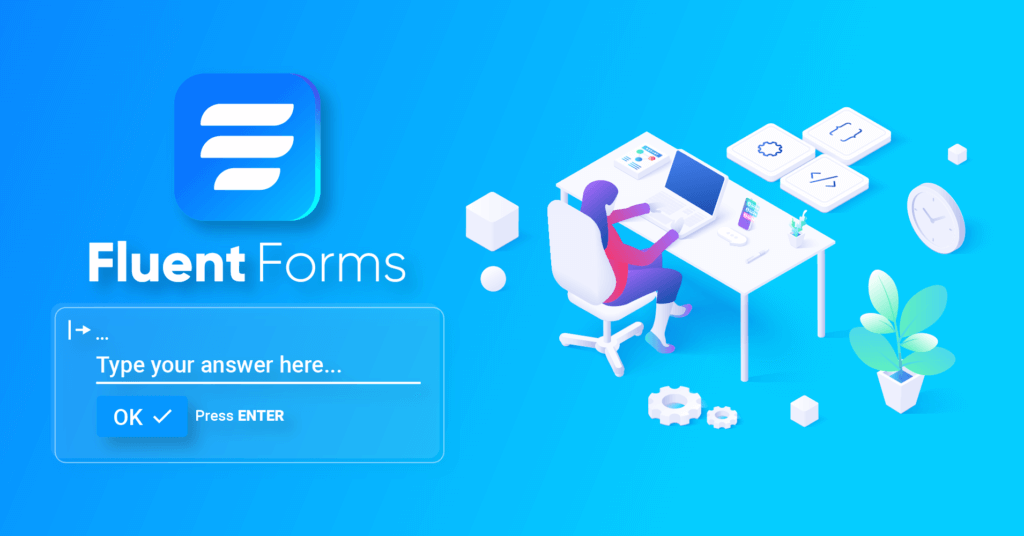 If you are searching for a drag-and-drop form builder, we have found your solution.
WP Fluent Forms is a user-friendly form builder with which you can create forms like subscription forms, contact forms, conference proposal forms, admission forms, and so on.
This plugin will help you create a form that your users can use with ease. In addition, it is 100% responsive and mobile-friendly.
Use its in-depth analytics to analyze how many times the form is displayed and how many leads were captured.
It is also important to mention that it has a Mailchimp and Slack integration.
Some of the best features:
Reusable templates
Spam protection with Google Recaptcha
Multi-column form layout
Smart conditional logic form fields
Conditional confirmation messages
Building repeater fields
Receiving notifications every time someone fills up a form with entry details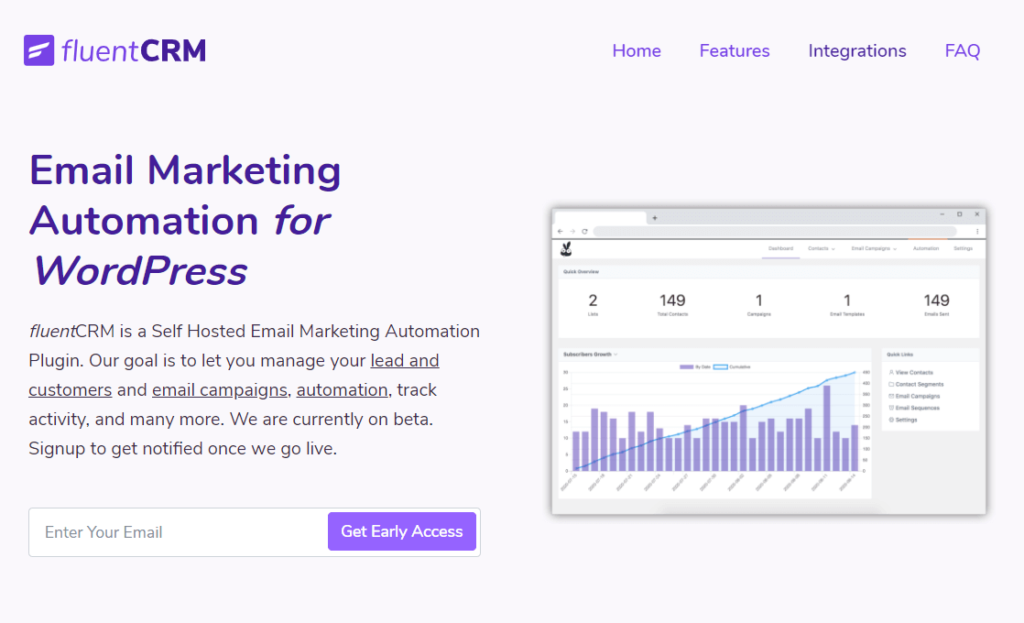 Despite being an email marketing automation plugin, FluentCRM comes with an interesting Gutenberg block, a conditional section.
What is a conditional section?
Basically, a conditional section is something that you can display or hide based on tags you've applied on FluentCRM. However, the conditional section only works when the user is logged in on your website.
Now, this is something you can take advantage of if you're managing an eLearning or membership website. Suppose you want to show or hide content based on the membership level or course enrollment of your visitors, you can simply create tags in FluentCRM based on these conditions. And once you have segmented the list, you can easily show or hide content based on the segments.
Since FluentCRM integrates with many memberships and LMS plugins such as Learndash, LifterLMS, MemberPress, Paid Memberships Pro, you can utilize this feature to better manage your content.
Some of the best features:
Easy segmentation with lists and tags
Show/hide content based on tags
Good for Membership/eLearning websites
Doesn't load any assets in the frontend

Design and user-friendliness should be your priority for creating and presenting excellent content. Ultimate Blocks extends Gutenberg's functionality and capability with 20+ blocks so that you can create better designs and ensure an excellent user experience.
To mention a few, Ultimate Blocks comes with blocks like a table of content, review, testimonial, click to tweet, social share, countdown, call-to-action, tabs, feature block, notification block, image slider, and many more. With such a wide variety of blocks, Ultimate Blocks assists you in making your web pages and posts incredibly beautiful and user-friendly. And out of the box, some blocks let you apply schema markup so that you keep up with the SEO game.
The best part? Ultimate Blocks is absolutely free! You can download the plugin from the WordPress repository and start enjoying the wide range of features without paying a penny!
Some of the best features:
20+ Gutenberg blocks
Focused on design and user-experience
Schema markup enabled
Loads less frontend-asset
Frontend editing
If you are overwhelmed with voluminous writing tasks for your WordPress website, GetGenie can be a fruitful solution for you. GetGenie is a WordPress AI SEO & Content Assistant that has the power to undertake all your writing projects.
No matter whether your tasks relate to writing complete blog posts or short product ad copies, GetGenie can execute that right away! Apart from that, the AI Assistant is capable of writing product descriptions, listicle ideas, pros & cons, and Explain why type of content.
You know the best part? It's SEO! GetGenie will generate SEO-friendly content for your WordPress website based on SERP analysis and keyword research. Once the content generation is done, it will show you the content score suggesting areas of improvement. Cool, right?
Some of the Best Features:
Generates an entire blog post
Optimizes content for search engine ranking
Offers 30+ templates for content generation
Applies AIDA, BAB, and PAS frameworks for copywriting
Edits content directly on WordPress
Available with multi-language support

Fluent collaboration with your editorial team is essential for creating high-quality content. Now, you can do that inside the WP with the help of Edit Flow.
When your writing service such as Studicus finishes their portion of the work, it is time to get to editing with Edit Flow plugin.
Leave editorial feedback, manage your content strategy, view editorial calendar, and add custom post statuses like a real professional.
You and your team members will be able to follow up on any remarks and make timely changes.
This plugin is particularly useful for multi-author WordPress blogs.
Some of the best features:
Month-by-month overview of the content
Private discussion through threaded commenting in the admin
Editorial metadata for keeping track of the important details
Receiving timely notifications on the content you are following
Insight into the upcoming content budget
Creating user groups
How can you create amazing content without beautiful imagery to go along? If you want to include mesmerizing images and not worry about copyright, use the Canva plugin.
The simple image editing tool can help you create the image that you want from scratch. Start with the numerous templates, graphics, icons, and banners until you make a perfect and authentic image or infographic.
When you finish with the editing, simply export the image and use it to enhance your content.
Famous moguls such as Techcrunch, Forbes, NBC, Mashable, The Next Web, and Lifehacker use Canva for their publications.
Some of the best features:
Drag-and-drop design tool
Over 1 million stock photographs, graphic elements, and fonts
Image filters
Setting brightness, contrast, saturation, tint, blur, x-process, and vignette
There is no point in creating killer content if the audience can't find it. That is why you need a plugin that will help you with search engine optimization.
As the name suggests, PrePost SEO assists you with reviewing and strengthening your SEO efforts before you publish the post.
The SEO checker gives you an SEO review of your website by analyzing it. The plugin will inform you of any weaknesses and irregularities that might harm your website's SEO.
One of the biggest pet peeves of search engines is plagiarism. PrePost SEO will check your post for duplicated content so that you can make sure that your content is completely original.
Besides all that, PrePost SEO will also give suggestions on how you can improve your website's and post's SEO.
Some of the best features:
Finding duplicate / plagiarized content
Checking your SEO score
Grammar and spelling check
Counting links and check their do-follow and no-follow status
Detecting broken links in the post
Calculating keywords density
Analyzing meta-tags in live preview (meta-description, title, etc.)
Optimizing your post titles for search engines

One of the best plugins for multilingual websites is Weglot. This powerful cloud-based website translation platform is the choice of many website owners.
Turn your website into a multilingual website with multiple languages in minutes. Anyone who wants to appeal to a broader audience or grow their business will need this plugin.
By detecting and translating all your content in different languages, Weglot will save you a lot of valuable time and effort.
Its unique dashboard will help you with editing translations. If you want to ensure the accuracy of the translation, in addition to this plugin, cooperate with professional translation and localization services such as IsAccurate.
Another one of the Weglot benefits is that it is SEO compatible.
Some of the best features:
60+ translation languages
Compatible with all themes and plugins
Translations constantly displayed in real-time
Optimized SEO in new languages with dedicated URLs
Customizable language switch button
Access to professional translators
Proofreading and editing are a must before you make your content public. With Grammarly, you will be able to proofread your content during the writing process.
Grammarly is one of the best online grammar checker tools for WordPress.
Considering that Grammarly isn't a plugin, but an app, it can also control other writing areas like your email.
Any grammar, spelling, or contextual errors will be detected and highlighted as you write.
The indicator at the bottom right corner of the writing area will show you how many errors you have.
Some prefer to use a writing tool instead of writing the content on their own. In that case, once you add the content to the WP, Grammarly will work its magic and check if you need to make any corrections.
Some of the best features:
Instant spelling and grammar check
Suggested corrections
Applicable to other writing areas
Correcting mistakes with just a click
Bonus Recommendations
Apart from the tools that I mentioned above, I can recite the two more quality tools that will help you in two different ways. Though they are not quite irrelevant to the context, they could be the most crucial for serving the online business. One is quite relative to the Amazon marketplace; another is relative to the payment gateway. Let's take a quick look at them: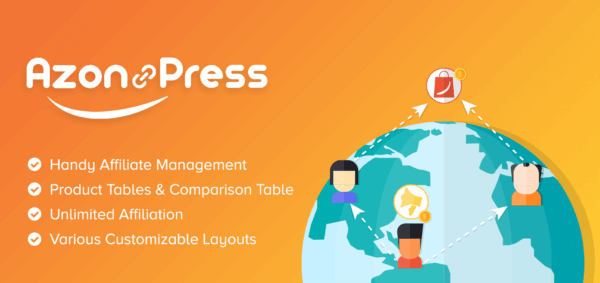 Amazon affiliates will love AzonPress. Use this plugin for Amazon products cloaking with the Amazon marketplace. In fact, this tool is used to create content, especially for Amazon's affiliate marketing websites.
According to their website, you can increase revenue by at least 250% if you use AzonPress for the Amazon Affiliate platform.
It will help you create user-friendly product presentations and understandable transition links.
Those who aim for geotargeting can use AzonPress to redirect one countries traffic to another amazon shop.
Some of the best features:
Customizable layouts
Easy affiliate management system in the dashboard
Countless affiliation
Tracking referral links accurately
Automatic product updates
Automated comparison tables
Responsive product tables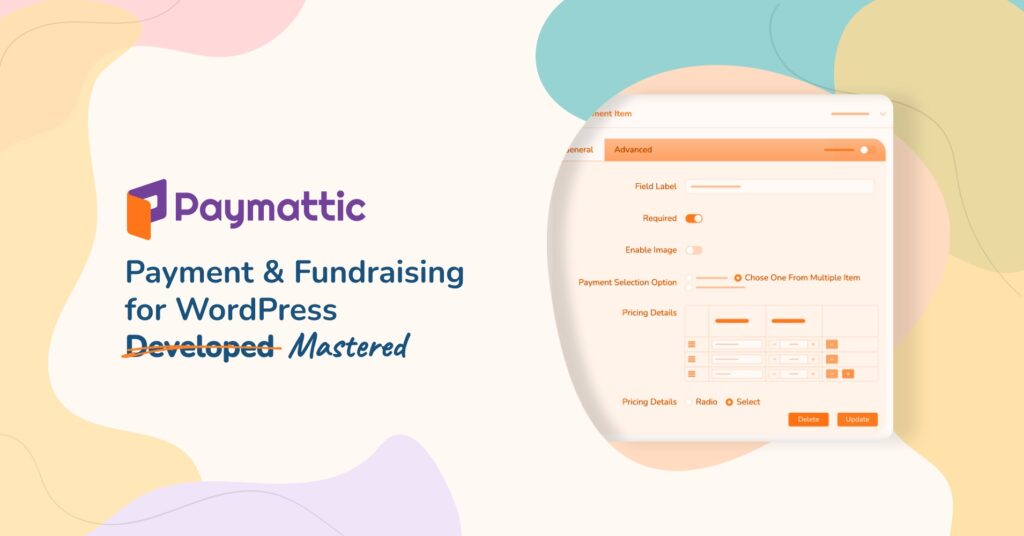 A quality online business isn't complete without having a robust payment gateway within its website. Paymattic will make it possible for you. All business owners and managers who need to deal with form creation with Stripe, PayPal, Payrexx, Paystack, Mollie, Razorpay, Square and SSLCOMMERZ will be grateful for this useful plugin.
There is no reason to struggle with creating and enabling different forms when you can put this plugin to use. Once you install Paymattic, you can easily build customizable payment forms with Stripe checkout for free. And an upgrade will help you access other payment gateways.
Paymattic supports 135+ currencies.
You can also build a contact form. Create any type of form with its built-in form builder.
Use its built-in Reports dashboard to keep track of the total view of your submissions, as well as completed and failed payments, revenue breakdown, form performance, and more. You can also filter them by form and status.
Some of the best features:
Numerous form types (contact form, donation form, an event registration form with online payment, etc.)
Single Payment Amount
Multiple choice payment
Quantity Field
Configuration of a customized notification email to be sent to the payee after the transaction is complete
Collecting billing and shipping address of the customer in the same form
Summary
Considering that amazing content drives traffic, improves search engine ranking, increases the number of subscribers, and ultimately, grows sales, it is a process that is worth investing your time into. WordPress plugins can help you organize and create high-quality content.
From creating tables to translating all your posts, these WordPress plugins will cover it all. We have provided you with the link to each plugin so you can easily check them out, read some more details, and install the ones you need the most. Don't miss out on the opportunity to create great content with the help of these WP plugins.
---
Author byline:
Diana Nadim is a writer and editor who has a Master's degree in Marketing. She combines her passion for writing with her interest in research and creates thought-provoking content in various fields. Besides working as a contributor writer for TrustMyPaper and BestEssayEducation, Diana also does some editing work at WoWGrade. What inspires her the most in her writing is traveling and meeting new people. Follow her on Twitter.