How could it be if you are charged for €20 million, or 4% of your global turnover? Have you ever thought that you could be the victim of this drastic enforcement?
Does your business maintain a website?
If the answer is YES, then you need to know something most relevant to your company or website. There has been a major change happened in EU law at May 25 of this year, it's called GDPR and it will affect nearly almost all the company of UK and EU as well as many other companies around the world.
Do you know that you may be the victim of this charge in any way if you are not aware of GDPR? It might cause you this huge amount of charge. Moreover, It can happen if your website is not compliant with the GDPR requirement.
In this tutorial, I will be covering how you can make your website GDPR compliant. Before starting so, you have to know what GDPR is.
GDPR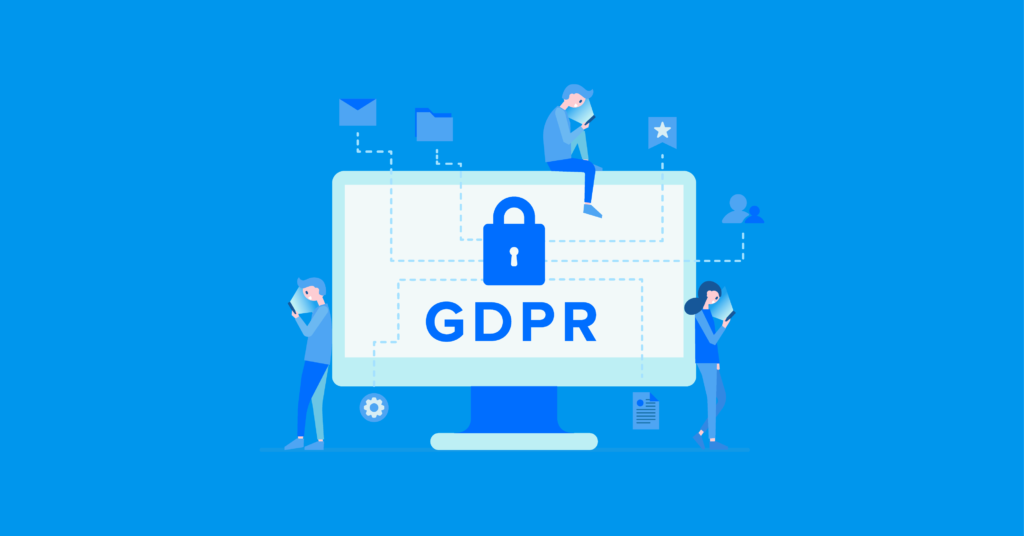 GDPR stands for the General Data Protection Regulation which is a law imposed by the EU for securing the data privacy of its citizens in particular. It is a very strict law that will be enforced on May 25, 2018. Any company or organization that handles, controls, or processes personal data of individuals who are living in the EU must comply with this regulation.
Remember, one thing, although GDPR applies primarily to online business in the EU, will impact website owners and developers outside the EU who are actually tacking, collecting, and storing any kind of information of the users based on the EU.
GDPR for Websites
The global economy turns into the twenty-first century and technology becomes more popular as it makes the way of life very easy. Data protection standards must be aligned to prevent out personal data from being misplaced. In this regard, GDPR brings a solution to give the safety of personal data of every individual. Please consult with the compliance expert and your expected lawyer about the intricacies of the GDPR.
GDPR on the website means the website should be displayed in such a way that it maintains GDPR regulations. Websites require permission to pick private data from the users. After the implication of the GDPR globally, it wouldn't be as easy as the past to maintain data from the users. Now, the owner must give users complete control over their data, and offer clear & understandable opt-in or opt-out directives.
Actually, GDPR requires the business owners to provides certain information to its users in a specific way and with more details that are required under current law.
Steps to Follow For Making a GDPR Complaint Website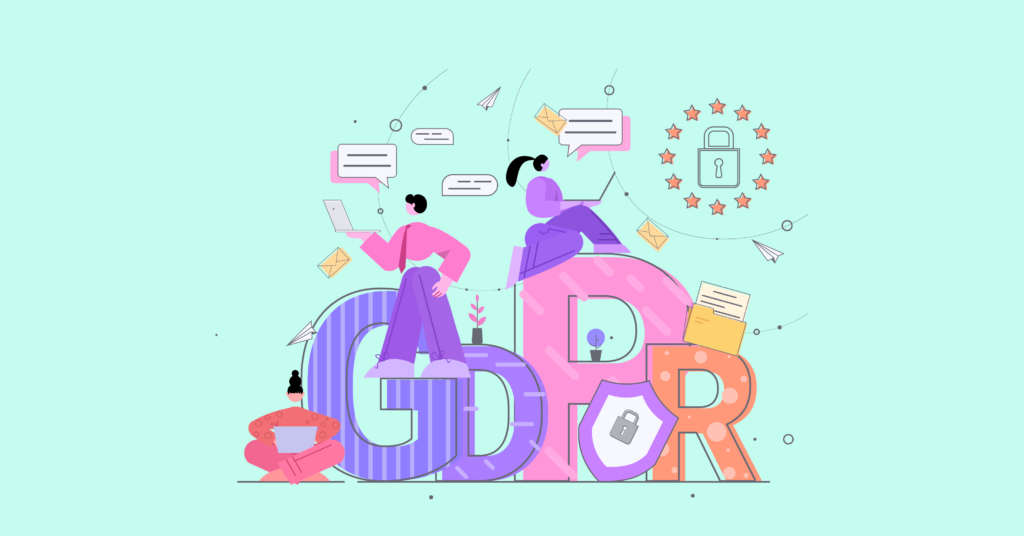 There are several issues to think over about making a GDPR compliant website. Let's have a look at those issues which are given below. Under GDPR regulation, there are a number of principal steps for website operators need to take to be compliant with the regulations. Gradually, we will be going through all those issues one after another.
Learnings
Before implementing the GDPR issues on your website make sure that you have learned about the necessary requirements regarding the issues. Next, make a schedule on how to prepare yourself for making a complete GDPR compliant website. Hopefully, it would make you able to manipulate GDPR requirements into your website.
Data Accessing
The first thing to be compliant is to know about exactly who these people are and compile a list about them. Then examine all the lists you have created and make a question whether all the entries are needed or not. If the answer is no, there must be taken to control further access.
Getting Consent
Consent is the main part of this legislation issue and it is important to any kind of website that collects personal data. You must make sure to your visitors how you are planning on using their data and must agree to each of the interactions. For instance, If you collect someone's email because they have to deal with you, at that time you are only allowed to market the email address if they agree with you.
Document Your Website
Make sure of your documentation on the website like privacy notice which is to inform visitors that their information is being collected, why it's being collected and how long you will hold his information. Your website needs to have additional information to its visitors. You have to make sure that your sites provide extreme disclosure of personal information and its purposes.
Awareness
First of all, you need to be aware of the requirements of GDPR policies then you have to implement those types of the requirement into your website. The website collects lots of data and in this case, you have to have an awareness of what types of data website collecting and how much important all those data. You have to determine where the data is located on your website.
Audit the Personal Data You Collect
Before collecting the data from your users, make an audit of your user's personal data. This will help you find out the absolutely necessary data and help you to get rid of any unwanted data that has no real usability to the users.
Make sure that you have deleted those data that are no longer in use and that makes you the first step forward making your WordPress site GDPR compliant. You should collect those data that are most necessary for its users.
Utilizing Encryption
Another important aspect of GDPR is that you must encrypt the submitted data. This approach prevents form hacking the data from your store and the developer should deploy necessary measures to implement this kind of step. In this case, the SSL certificate must be fitted to the website to encrypt the necessary data.
Opt-In/Opt-Out
This is the vital option in the total procedures of becoming a GDPR compliant. This is a step of taking the necessary consent from the users either they agree or not in providing specific personal data. This is the way of taking one's consent in a particular way. If the user wants to restrict you from doing something regarding their data, you have to comply with that.
That means you have to have an opt-out policy on the website and replace your opt-out checkboxes with unchecked opt-in which ensures the explicit consent of the users. These two very important options should be visible to the users but these should not alike to terms & conditions rather they should be separated from the terms & condition and consent form should be easy to perceive.
Opt-Out for Withdraw Permission
As a website owner, you must provide an easy withdraw opportunity, it means it must be as easy to remove consent as it was to grant it. Every individual of your website always needs to know they have the right to withdraw their consent.
In terms of user perspective, unsubscribing could consist of selectively withdrawing consent to specific streams of communication. You must have consent flow that ensures the data withdraw permission facility.
Contact Information
Make sure that you have a data protection officer or any other data privacy personnel who would be responsible for emergency contact and their list must be added to the website.
Usually, the users are allowed to access the data, can edit and delete the respective data. Additionally, users also have the right to send inquiries regarding their information and somebody must respond to those queries.
Right to be Forgotten
Make sure a system that allows the users to delete their personal data and stop further collection of it. That means the process indicates that the users can withdraw consent at any time.
Data Breach
If your website compromises any data and falls into data breach experience, you need to notify your respective users. The data breach may make data vulnerable and can make any threat to security. Under the GDPR compliance, data breach notification must be sent within 72 hours of being aware of the issue.
Data Portability
GDPR says, it is their data and they should have the right to do anything they want with their data. On your website, there should be an option from where users can download their data at any time they want via a common format (ie, CSV). Users should have the permission to transmission their data further to any other directories of their choice.
Mobile Devices
GDPR also mobile-friendly as you can collect personal data through mobile devices and apps. Spend enough time in reviewing your mobile apps by which you are collecting personal data and think where it goes. All while you should make sure it complies with the GDPR.
Policy Generator
You also can use the WordPress default policy option that would help your site to be compliant. To make it happen, you need to go to ➡️Settings ➡️Privacy, in that part you can use your own privacy policy if you have already one, or you can create a new page to auto-generate a policy for your site.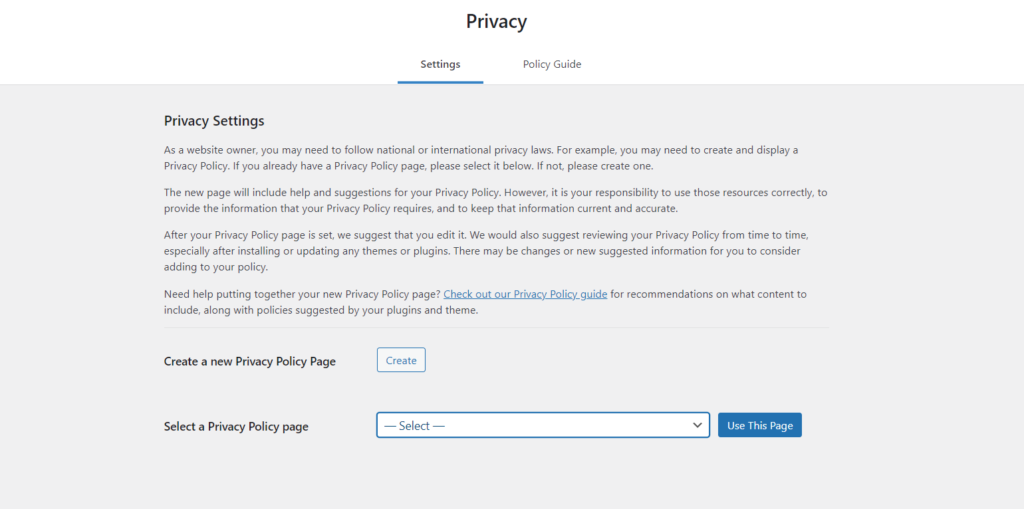 This default privacy settings option allows you to help your site being compliant.
One important thing, if you want to use auto-generated policy, it will already include default core privacy information and disclosures of WordPress. Apart from this it also adds headings for other suggested information you should add for GDPR compliance.
Use Quality Plugin – Implication of GDPR Compliance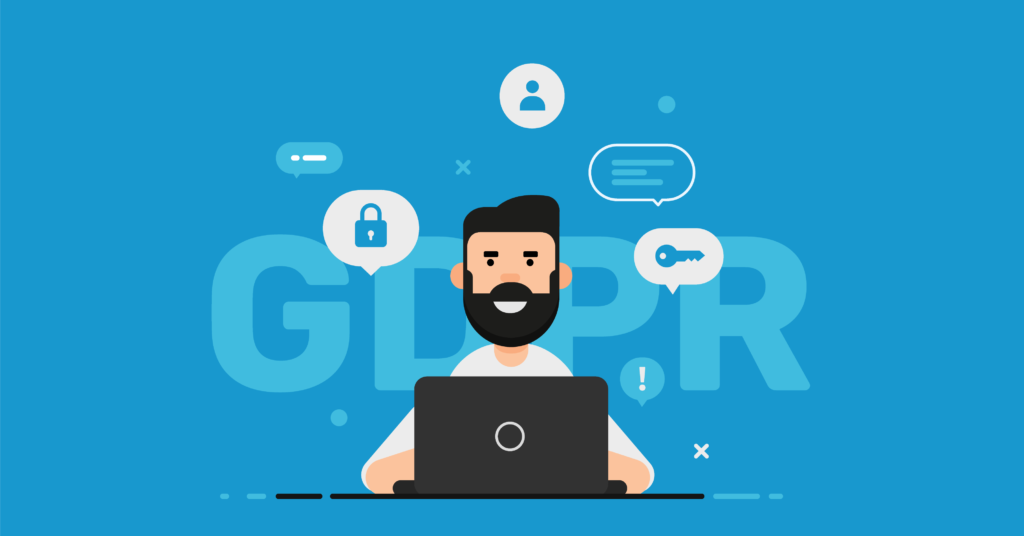 Before installing any plugin to your site, make sure that your chosen plugin should comply with the GDPR rule. There are a number of plugins that are used to take information from the users, in that case, try to be sure that they are compatible with the GDPR.
Form plugins and SEO related plugins are used to collect data from the users, in that case, make sure that they are GDPR compatible. For instance, form plugin like WP Fluent Form is used to create any kind of form that is compatible with GDPR. You can use the GDPR compliant form using WP Fluent Form.
Moreover, you can use plugins like WP GDPR Cookie Consent which is used especially for making any site GDPR compliant. There are a bunch of GDPR plugins out there in the WordPress directory that are worthy enough for making your website compliant.
Data Export and Erase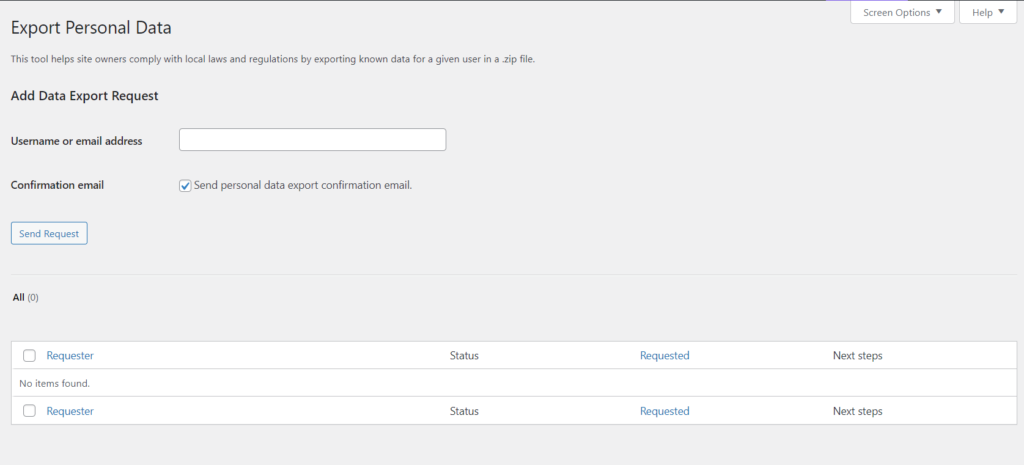 Using WordPress default settings allow you to do something in this regard. In WordPress, under the tools option, there are two new items: Export personal data and Erase personal data. If your site collects any information in any way, it could be through subscriber accounts, customer profiles, or using the contact form as well, etc. You can quickly and easily export a user's information or completely erase them from your database at their request.
Data Privacy Policy
The privacy policy has always been a key feature of any kind of website's footer and now it has become an obvious matter. The owner of the website should include key information about how the website users the customer's data. This is something a compulsory matter that must mention clearly. In this regard, the ICO has provided a sample privacy notice framework here.
In fine, I would highly suggest that if you are not prepared yet about GDPR, just take special care and take action for saving you from a great threat. I hope this article helps you to make you better understand and able to take necessary steps in this regard. This might save you from the vulnerable effect of being non-complaint with GDPR.
Disclaimer: Please be apprised that I am not a lawyer or a GDPR expert. This article is the output of my dedicated research about the GDPR and I have put my best effort on it as I cross-check information from different significant sources. And most importantly the information I have given here is correct to the best of my knowledge. If you have any query regarding the article, let me know your concern by commenting on the article.
Check out my another tutorial on becoming a GDPR compliant for the company & its client for all the details.