Many of you probably already know this; we just celebrated the 4th birthday of our first ever WordPress plugin, Ninja Tables. I thought it'd be a good idea to share the story of how we got into this business with Ninja Tables and how it shaped our whole company over the past four years.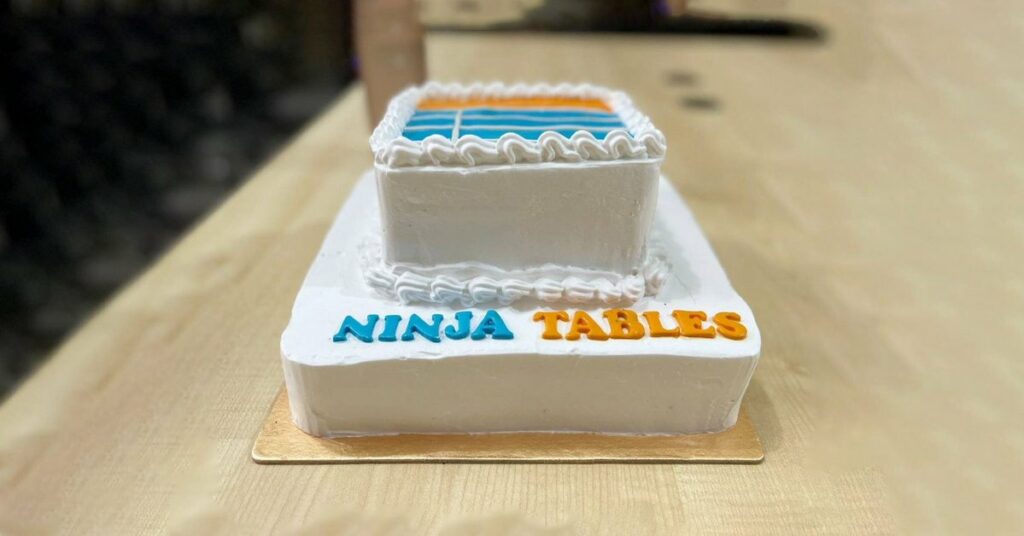 This is how we celebrated last year. The cake was awesome, and there was pizza too!
We have also gained more members in our big family of users. Right now, Ninja Tables is active in 70k+ websites.
How Ninja Tables was born
The story started back in mid-2017. We were thinking about starting a plugin business at that time, but I guess we weren't too serious about that.
Anyway, I was working on a client project late at night. The client was looking for a table with a few advanced functionalities. The table data needed to be searchable, sortable, even filtered by specific parameters. Along with that, it needed to be sleek, beautiful, and shouldn't awkwardly break down on mobile devices.
Though it may seem like a piece of cake today, that wasn't the case back then. I searched for a plugin that would fulfill all these requirements, both the free and premium ones, but couldn't find any. Eventually, I had to work for 3-4 days to deliver these functionalities, most of them being hardcoded. But it shouldn't have been that hard, I thought. There was a significant void in the market for WordPress table plugins. People weren't getting the tools they were looking for.
The following week, I worked on a prototype, covering the same features my client was looking for. As soon as a bare minimum workable version was ready, I asked my client to test the plugin, and he absolutely loved it!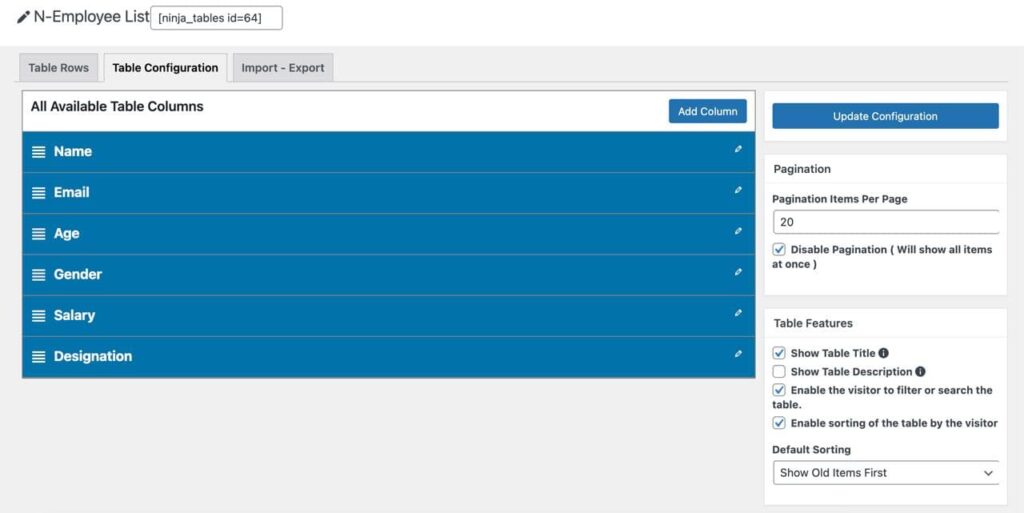 I worked on that skeleton and released it on the WordPress plugin repository the next week.
That was how Ninja Tables was born, and along with it, the WPManageNinja brand you know today.
The secret sauce to success- user feedback
In the next few weeks, I worked on client projects all day and worked on Ninja Tables the whole night. As soon as the free version was released on WordPress, user feedback and feature suggestions poured in. To my amazement, users loved the table building and designing experience so much we didn't even have to reach out to them. They reached us, we delivered them the features they asked for within days, and they'd go on to suggest our plugin to their community.
Not just solopreneurs or small businesses, a few big organizations, government bodies, and university site administrators contacted me as well. They were keen to have a premium version of this plugin with more and more advanced features!
This was when I realized we had a solid business opportunity ahead of us. The gap in the market we predicted was bigger than we thought. So, without wasting time, we rechecked the architecture of the free version and started working on the pro plugin.
After a few months of work, we released the first premium version of Ninja Tables. More on that later.
If you notice carefully, that's our business model to date. Talking to users about their real-life problems, solving them to ensure the best possible experience they deserve.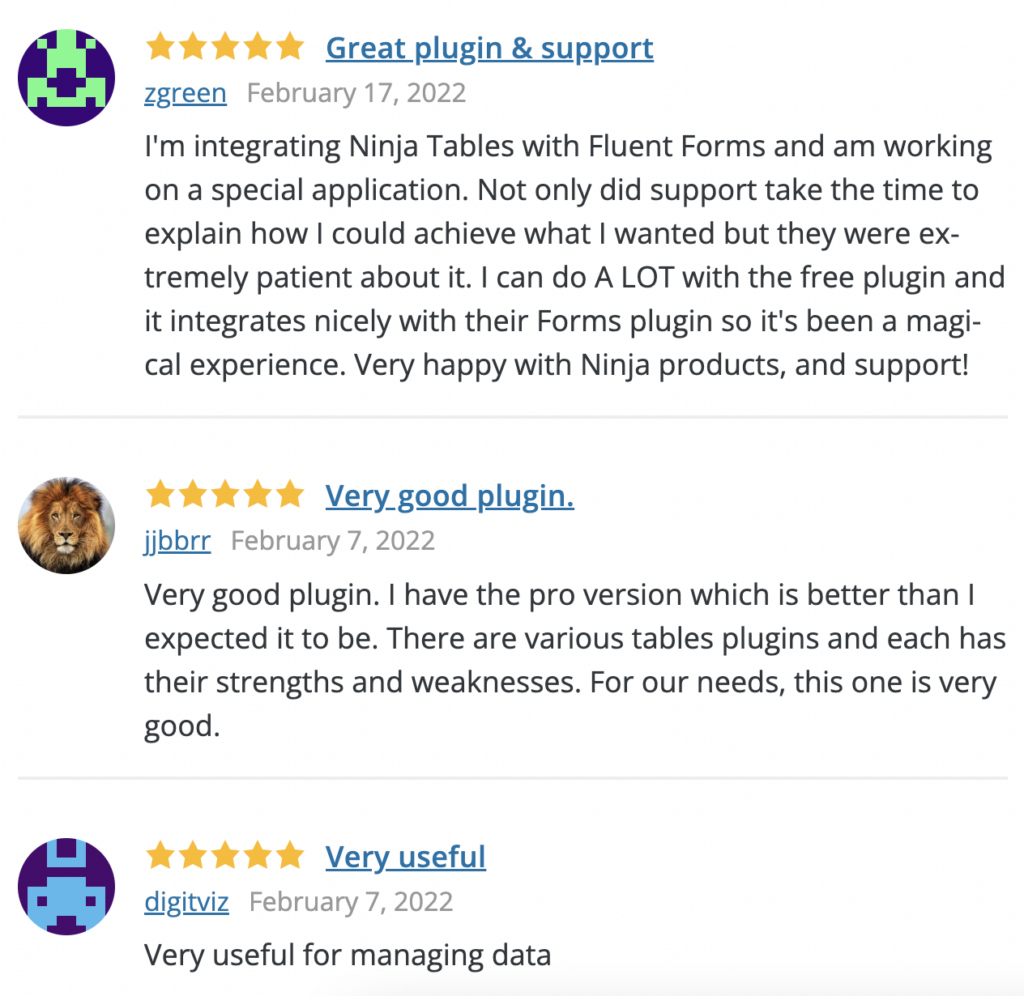 This is how we grew each one of our products. And this is why we never had to spend a dime on paid advertisements. Our users did the marketing for us. And that's the best kind of marketing there is, with zero marketing gimmick or exaggerated self-promotion.
Yeah, we have our affiliate partners, and they get paid every time we make a sale using their channels. But you never saw our ads bothering your social media feeds so far. We are proud to be a company users love to recommend to others. That's how we know we are putting a positive impact on our users' lives.
How Ninja Tables shaped the whole company
Just as I mentioned earlier, the WPManageNinja you know today was born when we started working on Ninja Tables. It was our first product, and we learned the business of WordPress plugins with the growth of Ninja Tables. Even it was the sole bread earner for the whole company for more than almost a year!
We released the pro version of Ninja Tables a few months after releasing the free version. In the meantime, we worked on a few features the users requested, and we found them to be crucial for the first release.
The pro version of Ninja Tables was released on 26 February 2018. And to our joy, multiple sales were registered within the first 24 hours. We didn't have to look back since then.
The plugin was selling great, so we were able to hire new developers. Before we launched Ninja Tables, WPManageNinja was a team of 12-13 persons working on multiple different projects. But the growth of Ninja Tables gave us the confidence that we can do well in this business.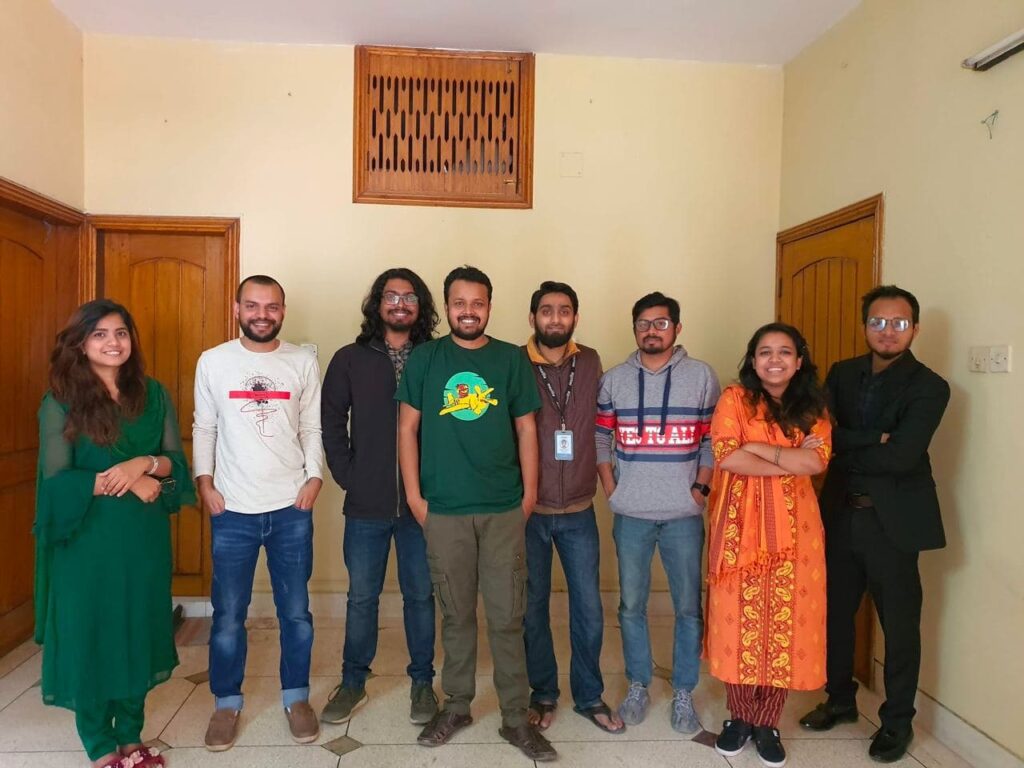 While working on Ninja Tables' free version, we started working on Fluent Forms as well! We launched the pro addon for Fluent Forms in early 2018 but didn't market that product much. The form category is highly competitive, and we wanted to make sure that the plugin is well prepared before getting into the competition.
This whole time we worked on Fluent Forms in the background, Ninja Tables was the major source of our revenue. Ninja Tables sales covered the cost of the whole WPManageNinja brand and then contributed to our savings account too!
Ninja Tables played a crucial role in our team buildup, not just the product lineup. From the 12 person team, we grew into an 18-person team when we hired marketers for Ninja Tables and developers for Fluent Forms.
Later, to ensure the best after-sales services for our products, we started building a product support team from scratch. With the financial support of Fluent Forms, we could focus on a new product- FluentCRM and hire new devs for that product.
And now that all these three products are self-sufficient, we are a team of 60 ninjas and hiring more developers, support engineers, and digital marketers every month!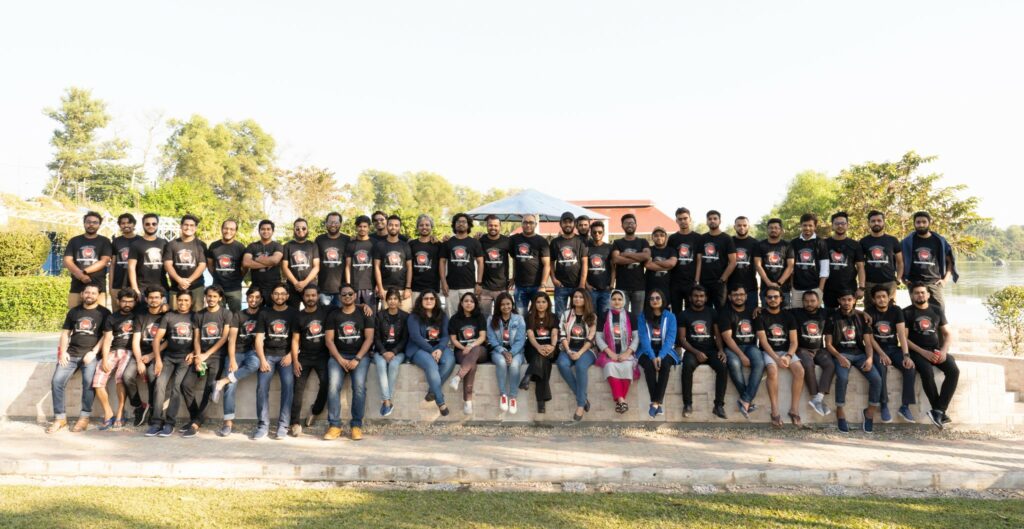 In a nutshell, the whole thing went something like this:
We launched Ninja Tables
The revenue from Ninja Tables made it self-sufficient within a couple of months
We started investing the extra revenue to build a team for Fluent Forms
Initially covered by Ninja Tables alone, and then with the help of Fluent Forms and FluentCRM, we more than tripled our workforce in the last 4 years.
Right now, we have WP Social Ninja and Fluent Support too!
Our major products have designated social media handles and active 24/7.
What's next for Ninja Tables?
We don't brag much about Ninja Tables as we often do about Fluent Forms and FluentCRM. Because the Ninja Tables brand has gotten so popular, we don't even have to put extra effort to market it!
That doesn't mean we aren't putting effort into improving the product further! We launched several major updates to this product last year. Along with the updates, we also released a stand-alone chart plugin- Ninja Charts.
But the wheel of innovation doesn't stop there. We can't disclose the upcoming features now (the competitors are on our tail :p). But this much I can assure you, we have some surprise features up our sleeves that might blow you away soon.
Want me to spill more? Let's just settle one thing, what we are developing secretly will be nothing short of a gamechanger!
To conclude…
The story of Ninja Tables or WPManageNinja is not just about us. Instead, it's a testimonial to how much you, our users, have contributed to the development of these products. None of these would have been possible in such a short period without your feedback and efforts.
That's why YOU are an inseparable part of this journey. And to acknowledge that, we'd like to offer you a small token of gratitude.
Our 4th-anniversary discount ran for a week. If you missed it, you can still grab a special 20% discount deal.