It's been almost two years I have been working for a company and the company is doing great so far. Last week I was in a meeting with the CEO of our company. Lots of issues came up in the discussion but one major thing that makes us more into this is GDPR. As we belong to a company and we should be aware of the burning issue for sure. I think I should use the word 'must' instead of 'should' in the previous sentence. In fact, the time of talking about the impacts of GDPR has ended, and now it's the time for implementation.
It wasn't a long discussion but we spent quality time together conversing with different issues of the company. As I told you earlier that we spent most of the time on the GDPR issue and we discussed the prime aspects of the GDPR. Lots of important characters of GDPR had exposed through our discussion. From then, I am thinking to share one specific part of the discussion in terms of GDPR.
Today, in this article, I am trying to cover one important stuff that will be impacting almost all through the sectors in the modern globalized society. I will be writing about the impact of GDPR specifically on the digital marketing world. I think now it's time to stop talking about the impacts of GDPR and start acting on it.
First Thing First
Before starting the discussion, I would like to introduce a bit about GDPR. General Data Protection Regulation(GDPR) was put into effect on May 25, 2018, in Europe. It systematizes a wide range of privacy legislation across the EU. This means the companies need to build privacy settings into their products and websites which would be switched on by default.
As it's not a directive rather a regulation, it's legally binding which means it can't be overlooked in anyways. On the other hand, failing to comply with the rule could lead to huge fines of up to €20 million or 4% of your global turnover!
Why GDPR?
The regulation aims to give control over the personal data of EU citizens. Now, the EU's latest approach to online privacy sets individuals first and they are believing that they should be protected by implementing empowerment rather than being ignored. EU regulators believe that companies have been abusing personal data for their own interest and they aren't being transparent about the usage of their data. That's the main reason for introducing this kind of regulation come into existence. The law has been designed in such a way that ensures an end of all that misusage and sets the power back in the hands of the consumer. To know more about GDPR and the impacts of GDPR, you can also visit the official site of GDPR.
The rule already having a ripple effect across the Atlantic in the U.S. I also have been thinking a lot about how it will impact the digital marketing behaviors of small- and large-size businesses.  Now, I am going through the process of a demonstration regarding the topic.
How Does the GDPR Impact on Marketing?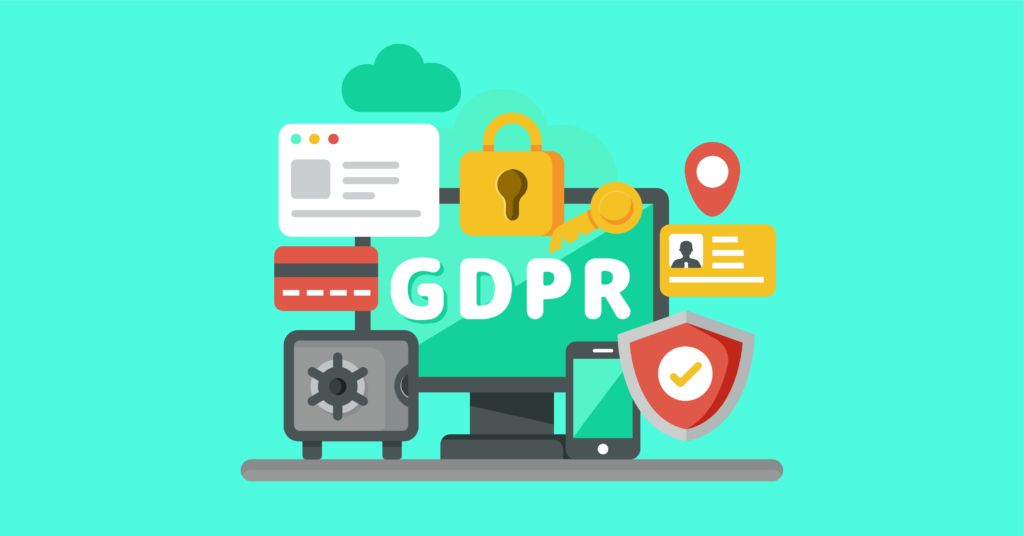 On the straight to the surface, GDPR seems very hard and extreme especially for the business but in practice, there are only several issues that on the marketing field. In this regard, marketers need to worry about only those concerns that make the most impact on it. Primarily marketers need to consider three basic issues like data permission, data access, and data focus. There are some other additional issues as well. Now, I am going to show the concerning issues over the matter.
1. Data Permission
Data Permission means how you actually manage all the opt-ins data, email opt-ins from the people who send a request to receive promotional materials from you. Usually, they have to provide their information through an exchange process which means they don't likely to agree to share their data in general. It's not sure that they want to be connected with you by sharing their personal information. In the future, this process of providing the information would be reinforced by a clear affirmative action.
This actually means that leads, partners, customers need to confirm physically what they want to be agreed with. As a business owner or marketer, you need to make sure that you have endeavored actively the permission from your prospects and customers which confirms that they want to be connected with you. In this case, a pre-ticked box ensures the opt-ins for the GDPR rules.
One thing needs to be clear that no marketing communication is to be sent out to any other referee's person's email address.
2. Data Access
This is one of the prime parameters of the GDPR. The right to be forgotten is one of the fulling issues of the GDPR. This right aims to provide an opportunity to remove outdated or inaccurate personal data. For instance, Google was forced to remove pages from its search engine results in order to comply with GDPR.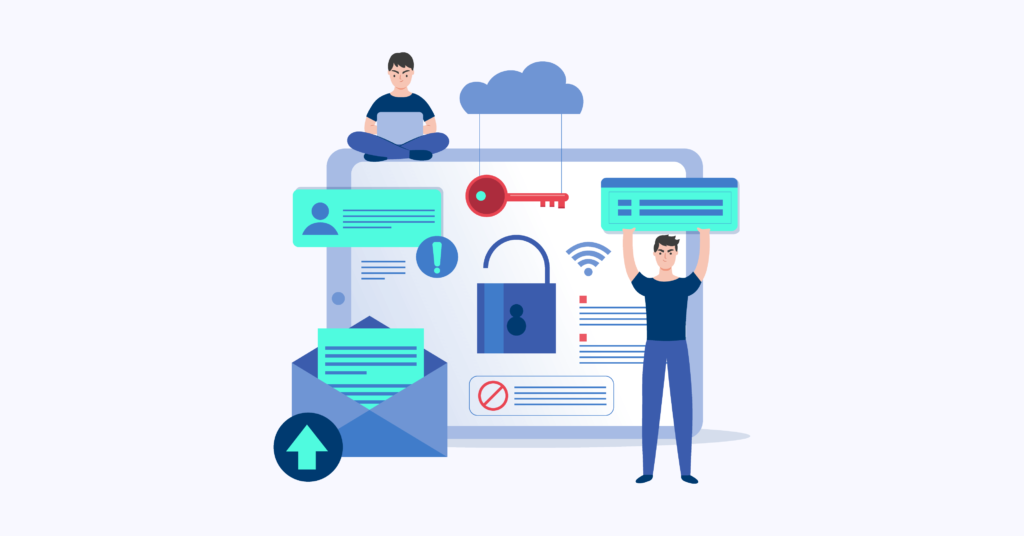 Inauguration of GDPR ensures every individual has a process of having much control over the personal data which is collected and used by the respective company. Here, the control includes taking permission before receiving any data, giving access or remove it, and the right to be forgotten, etc.
In the case of marketing, as a mark marketer, you would be responsible to make sure that your users can access their data easily and they also can remove their data if requires.
It's more like an unsubscribe button in the email marketing template. We see that a link to a user profile is usually set to manage their preferences.
In statistics, it has been seen that around 4,500 email campaigns found that 8% of all emails do not include an unsubscribe link!
3. Data Focus
In general, as marketers, we all are responsible in terms of collecting any data from a person that we actually need. But, is it fair to collect any data from clients without taking any permission from them?
What do you think about the issue? ?
Keeping this aspect in mind GDPR comes into existence for fixing the problem. It requires you to legally verify the processing of the data you are going to collect.
Though it seems scary it's not as scary as it sounds! What you have to do is that you need to focus on the data you need to collect. Don't ask anything which isn't necessary.
Here data focus means actually those data which are actually necessary to pick up. Don't chase those which actually unnecessary. Suppose, you sell some digital products and you might not need to collect the data about the marital status. This is pretty irrelevant and you also have to be verified in rendering all the data.
The Charge of Failing to Comply
The deadline of GDPR has passed already and many businesses owners, marketers are already in a panic mode. They are so much concerned about compliance. They are in a little bit confused state thinking either they are compliant with GDPR or not.
One thing remember that failure to comply with the GDPR rule could lead to huge fines of up to €20 million or 4% of your global turnover!
Who is Affected in Marketing
This is very important that you must know about the total ingredients of GDPR. It's also needed to know that if you have customers of the European Union, then everyone inside your company will ultimately be affected by GDPR. But the things in marketing are slightly different. In the department of marketing mainly three roles will be the key point in the everyday work schedule. Now, I am discussing every one of the roles.
?  Email Marketing Managers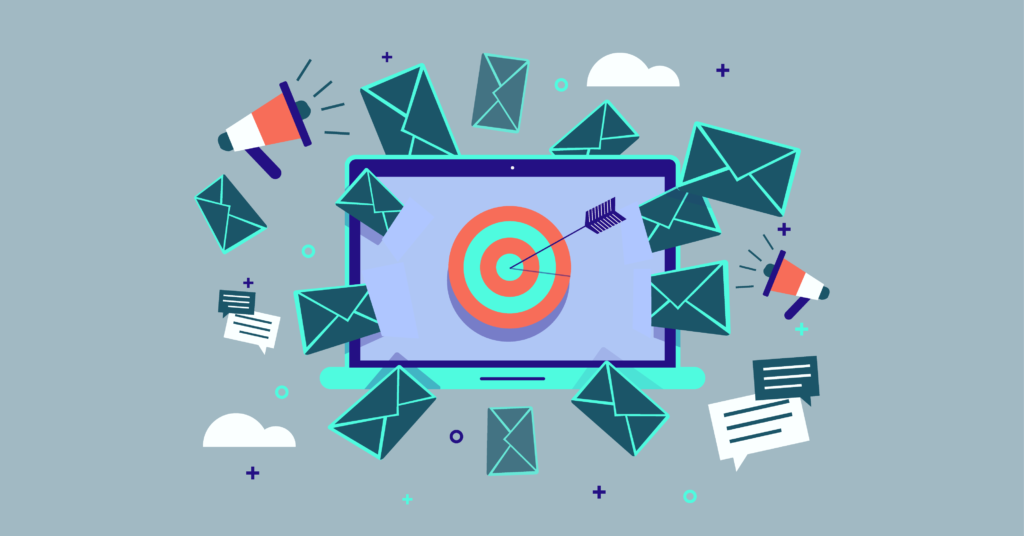 In the B2B marketing system, email addresses are the lifeblood of lead generation programs. This is often called the start of the sales process.
One thing in email marketing must have to maintain in terms of GDPR is that you can't buy email lists or scrape them from a website. Under the GDPR regulation,  buying email or scraping will be strictly prohibited.
As a marketer, you should ensure users opt-in to your B2B email marketing and give them consent. Under the new GDPR, law all these rules and regulations will be maintained strictly. As a marketer, you can no longer add any email to your list without having any permission.
? Automation Specialists
Automation in marketing can extremely be a powerful extended tool. But if you don't set up it properly, it could turn you into trouble with GDPR. In this particular aspect, automation specialists play a vital role in the company.
For instance, if your marketing automation system transfers emails on behalf of the CRM system, then you could be facing eye-watering punishments from the ICO if an email is sent automatically to someone who has opted out.
To get rid of this kind of thread, you need to make sure that each name in your CRM database and every email that remains in your automation system has provided you permission to market them. If someone opt-out from an automated email sequence, that the two systems must be updated to ensure that no further emails are sent.
? Public Relation Executives
Rising new product releases and transferring any information regarding the company to journalists, in both cases, the same rule applies. These two are no different than marketing to an employee of a business.
In this case, the liability for the consent lies with the third-party media database like PRweb and MyNewDesk. The journalist will have to give you consent to be contacted with them. To make this happen, you can make a request to them through the social media platform. You can also use a platform like HARO, where the journalists are asking you to connect with them. Hence, still, if you are not on those platforms yet, it's the proper time to sign up on those platforms!
In exception, if a journalist reaches out directly to you and they've expressed interest in talking with you, in that case, it's ok on that issue.
Golden Opportunity for the Marketers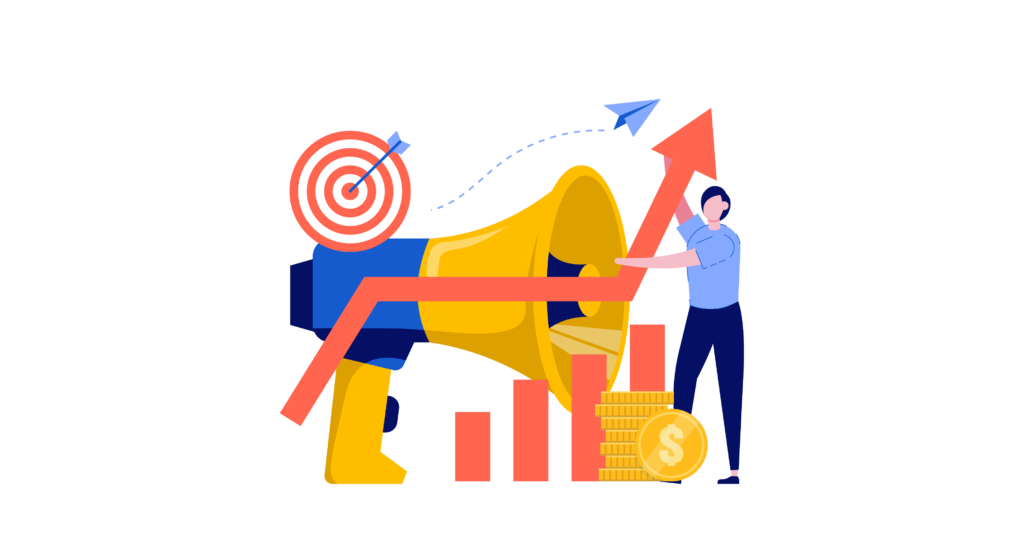 After reading all the articles so far, you might think that your business will be no more the same as it is now.
Don't worry about this concern so far! There is no need to get panic. Rather there is a lot more to do in this concern. First of all, make sure the information given below:
✅ Gaining Consent
To be compliant with the GDPR, you need to have explicit consent to use an individual's data. The consumers can ask you what information you about them, who it's shared with, and also the purpose of this been in use for.
The opportunity here for the marketers is that when customers asking about their data you can now provide a wide range of options to them instead of giving simple yes, no options so that they can choose what they're interested in. Moreover, you can have insight into each individual's interests to present them with information that they want to hold.
This type of interaction not only makes you compliant with GDPR but also makes you aware of further segmentation of your expected customers. This process helps you to focus on your communication skills.
✅ Right to be Forgotten
Under the GDPR, everyone has the right to forgetting about what they shared. In this concern, if any customer gave you the wrong information and requests you to remove the data you hold, you have to remove all the data he/she requests for.
There is a good part of this regulation which is there will be a third-party platform like CRM system, Customer Think that hosts the consent record of every single user. Most importantly, having a single platform like that helps you to track all your permissions data that ultimately ensures you that you are GDPR compliant.
One of the most important advantages of having a single platform is that it provides your customers an opportunity to switch consent on and off for different purposes. Additionally, this also makes you able to learn about them more specifically.
✅ Transparency
Under the GDPR, it's one of the key issues over time. People do business with those people that they know personally or like and trust most. Trust doesn't come without the projection of transparency rather the trust build through projecting transparency. Most importantly, you have to be upfront and honest about who you are.
The beneficial part of this section is by maintaining transparency, you have your consumer's interests at heart which will strengthen both trust and engagement with your customers.
Practical Suggestions on GDPR in Terms of Marketing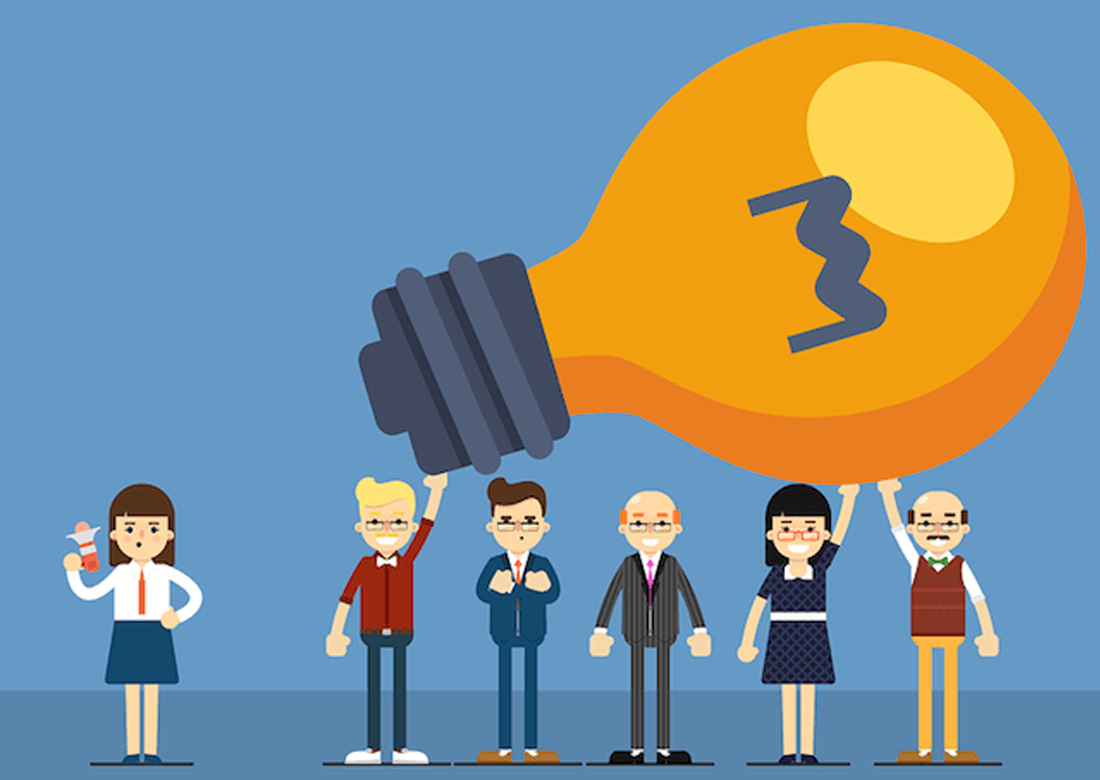 Last but not least, in this section of the article, I am going to share some important notes on GDPR in terms of marketing which should be maintained by every marketer. The good news is that if you are not sure about the compliance of your business, these notes will help you get closer to meeting the requirements.
Start Auditing Mailing List: According to a study created by W8data, up to 75% of marketing databases have become obsolete from the impacts of GDPR and only 25% data meets the GDPR requirements. If you have a name in your email list who didn't opt-in, just remove the person as soon as possible. Just be sure that your potential subscriber confirms their consent by joining your mailing list through an automated consent.
Review the Ways of Collecting Data: If you aren't bothering deeply in the past, now it's the time to rethink about yourself. If you have a potential mailing list, make the list fresh by creating a new mailing list.
Data Minimisation: You shouldn't retrieve those data which aren't necessary for your purpose and there should be an openness in exchanging the data. Data which aren't necessary shouldn't be kept in your database rather minimize them in an orderly way.
Content Marketing Strategy: If you are working with contents and you tailor your potential customers through contents., you need to follow a content strategy by creating eBooks, guides, and white papers that visitors can access and download in exchange for them sharing their content information.
Introducing Pop-Up: You can invite your visitors to your mailing list through launching the pop up on your website. The pop up will show the different offers, news, and blog posts. This could be a great option for you.
Integrity and Confidentiality: Whatever data you stored, always be careful about the responsibility to supposed to have and place it in a secure way. The information must be treated as confidential.
Organize Your Sales Team: Try to organize your sales expertise and if you have a team, teach them about digital marketing techniques, social selling techniques, etc. Try to reach them with the relevant content strategy without pushing new prospect by mailing.
Centralizing Personal Data: Now, the time has changed and you have to be updated according to the demand of the time. Start centralizing your personal data into a CRM system. Always make sure that your users can access their data, they can make a review if they want and make any changes as necessary.
Understanding the Collected Data: Be sure of what data you are collecting and be understandable to those data. As a marketer, you need to understand better about the whole situation of the market and the psychology of the consumers. Make an understandable note on these points.
Using Push Notification: This is a pop-up message that usually appears on desktop or mobile devices. This is not like the email marketing campaigns rather push notification don't process any personal data. In this context, users are required to provide their explicit consent.
Updating Your Privacy Statement: Recheck your privacy statement to comply with the GDPR requirements. Customize it if it's needed according to the GDPR policy.
Limitation in Purpose: The data processing must be for a defined purpose. There should be an exact reason behind the data requirement. Most importantly, data processing must be restricted from further processing without consent thereafter.
Building Followers: It's smart thinking that affects your business much. For introducing the GDPR, the business policy has been changed radically. As marketers can't spread unsolicited emails to the targeted mailing lists, companies/brands will rely more on their own networks to spread the words. So, building personal, professional and brand in different social, business media platforms.
Write Creative Post: In content marketing, there will be a massive change in terms of performance. Always try to create something different when writing a content which will grab the attention of your readers. Try to make things viral as soon as possible.
Assigning Data Protection Officer: It's somewhat impossible for the larger companies to maintain a huge number of data so that those companies can assign a DPO(Data Protection Officer) who will take the responsibilities for the entire data protection.
Account for Individuality: Make sure that every person possesses an account for their respective data. This allows every individual to delete personal and make anything customizable.
Age Verification Consent: The companies should have a system that ensures the age verification. This verification process allows the companies to take parental consent for data processing where children are concerned.
Ultimate GDPR Thoughts About Marketing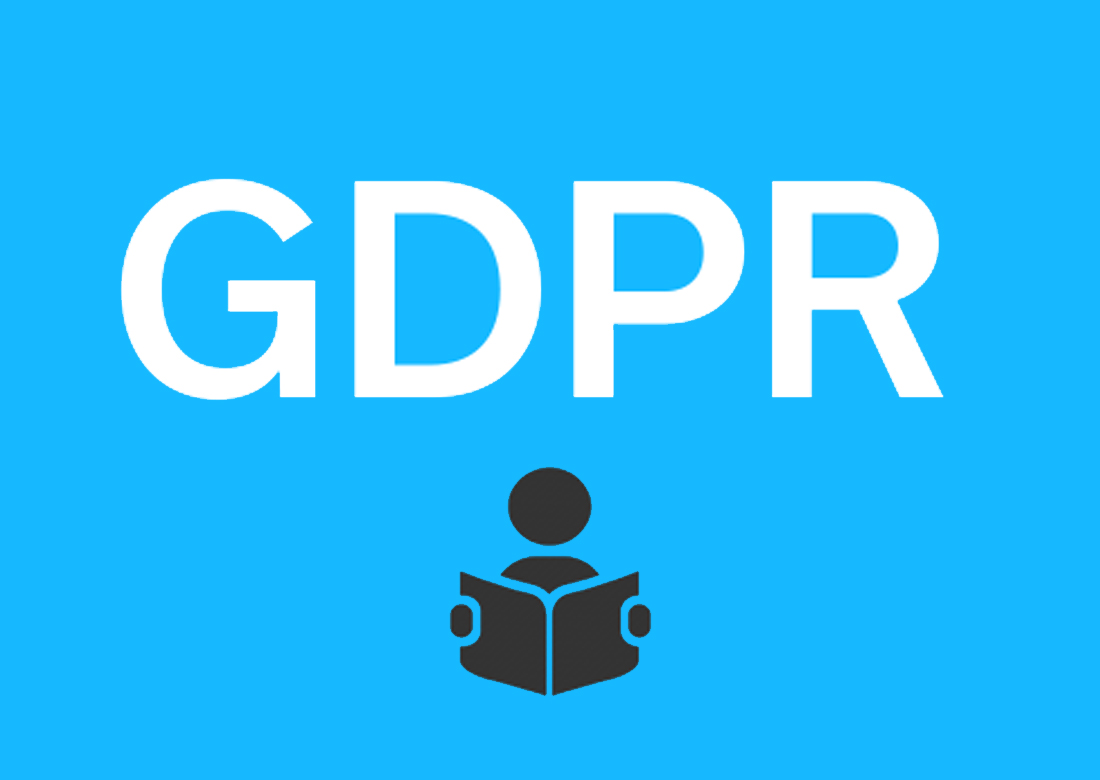 GDPR is a revolution in the business arena of the modern world. It creates a big change in the ways in which companies dealing with consumers of EU countries. It ensures the personal data protection of those countries. Failing to comply with GDPR will lead up to €20 million. So, definitely, it's a crucial issue to be considered by everyone in the virtual market.
One thing, impacts of GDPR doesn't design to stop the business from communicating with their customers rather it will make the data cleaner with maintaining high quality. That could be a great way for maintaining the standard position in the business arena and most importantly marketers are seeing a bigger picture through the GDPR demonstration.
In fine, I would say that it does not matter to worry about the GDPR in terms of anything rather it's quite simple. Don't make contact with someone who doesn't specifically ask to be. It also wouldn't be wise to send anyone something irrelevant and the consumer didn't like.
I think if you can do all that I mentioned above then it would be wise to say that you are on the track to being GDPR compliant. I think, this article helped you very much in terms of marketing. If you have a marketing team or not, you might have something to share with me in this regard, just let me know about your concern commenting below. I will be waiting to hear from you.
So, now ask yourself that is your marketing team is enough prepared for GDPR?