After 2 months of development, we have released Fluent Forms (& Fluent Forms pro) version 3.6.0 with some exciting new features as well as massive improvements. Here is a list of the newest features added in Fluent Forms 3.6.0-
Brand new UI for Form Builder
Introducing Partial Entries for Step Forms
Introducing Weekly Email Summary for all of your forms
Advanced ACF Fields Support for Post Creation Feed
Additional Regional Payment Methods for Stripe
See All the Entries aggregated from all the forms
Better Oxygen Page Builder Support
Advanced Form Validation (Less Spam)
Introducing Elementor widget
Added German Language File
Mobile-friendly Admin Panel
60+ issues have been resolved by our awesome dev team
Now let's give you a detailed tour of these new improvements.
What's new in Fluent Forms 3.6.0?
Since inception, the team behind Fluent Forms is developing this plugin keeping one thing in primary focus- what our users need? Keeping that in mind, team WPManageNinja is working hard everyday to ensure the valuable users get what they are looking for. And v3.6.0 is no exception.
In the latest update of Fluent Forms, we prioritised the requirements and suggestions put in by our users. And these are some of the most sought out features you were looking for, and a few features the users won't find on any other plugin.
Without further ado, let's see what's new in Fluent Forms 3.6.0.
Brand-new form builder UI
The new UI is inspired by the Gutenberg editor and focused on simplicity and user experience. In this new version, you can expand the editor to full screen or use it in default WordPress admin wrapper. Fluent Forms will remember your preference.
We also improved other inner screens UI. Not just that, most of the admin screens are mobile-friendly.
Some cool features were also added for your form elements like Label position to bottom or giving the radio/checkbox fields a Button-like appearance.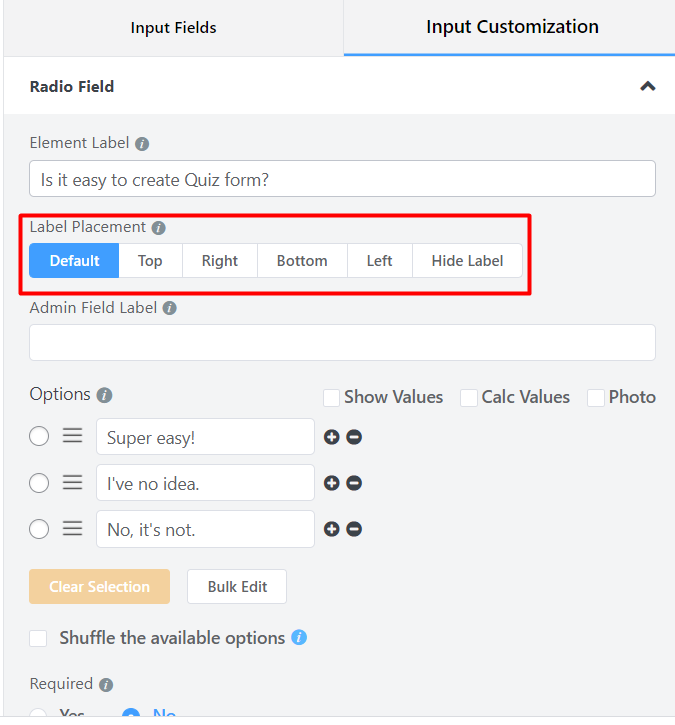 Partial entries for step forms
Partial Entries or save & continue feature was the most requested feature this year. For long and multi-step forms, It's a must-have feature to have. Our users were requesting feature for a long time, and now it's here! Deploy this feature to any step forms and ensure your users will not lose data on a partially filled out step form.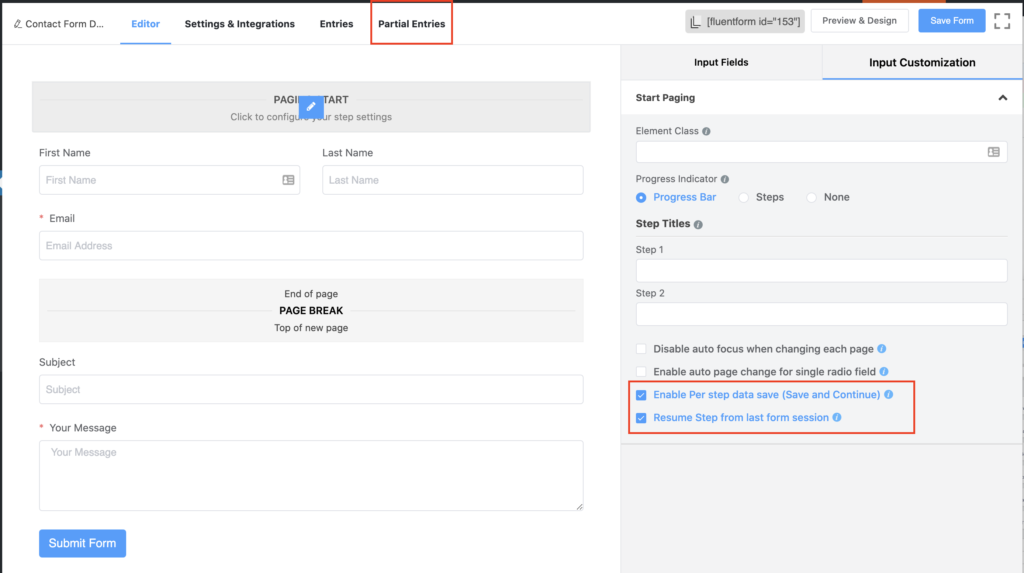 If you enable this feature, Fluent Forms will save the data in each step and in the backend you can see the abandoned form entries and whenever the users come back to the page they can resume the submission from where they left off.
Weekly email summary
Fluent Forms have multiple features to notify admins when someone submits a form. Like you can get an instant email/sms or automatically send your data to your CRM or even get notification in your Slack channel. But when you have hundreds of submissions or very few submissions from an old form it's very hard to track them individually.
Isn't it easier to get a bird's eye view of your business than searching for the tiny worms one by one?
That's why we have introduced Weekly Email Summary Feature. On a specific day every week, you will get a summary of your form submissions and have a brief idea of how your forms are performing.

By default, Site Admin will get the email every Monday; but you can change the day, and custom emails from Fluent Forms -> Settings -> Email Summaries.
If you don't like this feature you can always disable that.
Advanced ACF fields support
From the very beginning, we had basic ACF fields support for the Post Creation Feeds. Our users loved that feature and started using it for their Guest Post Submissions/Testimonial Generation or anything they want to create post/CPT from public users and definitely from the frontend.
In this version, We improved the integration with ACF fields. Now you can map advanced ACF fields like repeater/file/image/gallery/or any fields with corresponding related Fluent Forms Field. We already had a few beta testers from our Facebook community and they loved it.
New payment methods for Stripe
Since we rolled out Stripe and PayPal payment integrations on Fluent Forms 3.5.0 this March, Many small businesses and organizations started using Fluent Forms to collect payments or to raise funds. Via our Stripe checkout solutions, users can easily accept payments via credit/debit card.
Many businesses require additional regional payment methods like iDeal, FPX, BECS Direct Debit, Bancontract, Giropay, P24, EPS. These are some of the most popular payment methods for regional end-users. Like most of the people from the Netherlands use iDEAL payment method. Some Payment methods, such as the BECS Direct Debit are actually very cost-effective.
In this version, we are adding these payment methods via Stripe Checkout. Just enable which payment method you want to activate on your Stripe payment page. Please make sure, The selected payment methods are activated on your Stripe account.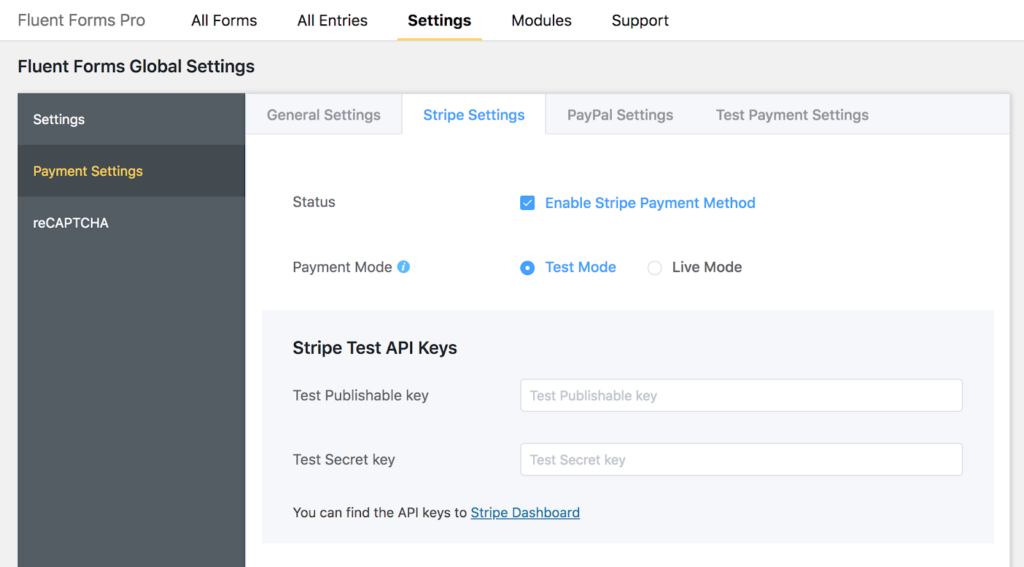 All the entries aggregated from all the forms
By default, Fluent Forms saves all the user submissions on your backend and you can see the overview of the forms' submissions from All Forms screen. You can also view/export/add notes of each entry from each form's page. It's standard for any good form plugin.
The problem arises when you want to see the latest submissions from all your available forms. This is very useful and we felt it would a great feature for our users if we make the process easier here. So we have implemented this feature and when you'll click the all entries tab, you will be able to see all the entries sorted by date, and then you can view or add notes on each entry's details from the table.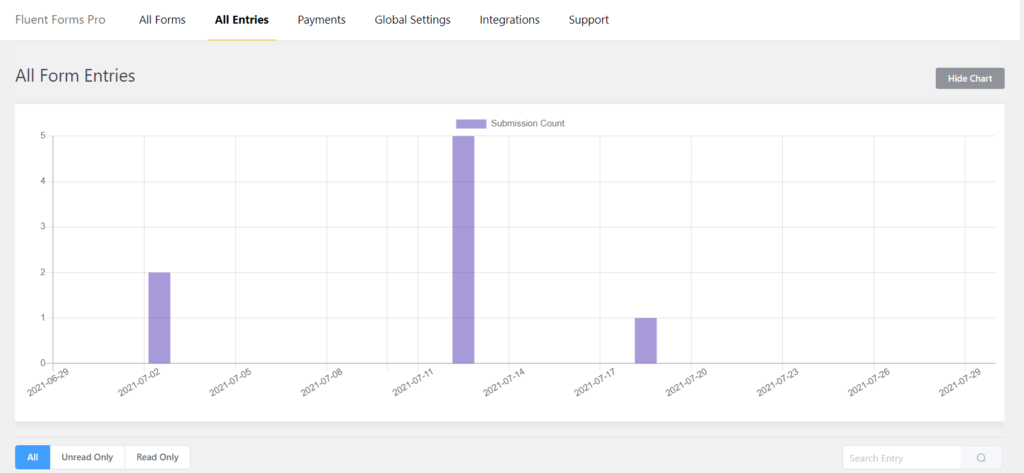 Better Oxygen page builder support
Oxygen is a new and great high-performance page builder and Fluent Forms is the most favorite WordPress form plugin for Oxygen users. The reason is, these tools share a few major philosophical similarities- performance, and speed. Fluent Forms is the fastest and most lightweight form builder plugin in the market and the community is so excited about it. We had a few issues for our form preview & styling and some base CSS styling issues. We have addressed all of them and fixed in this version. <3 for Oxygen Users.
In the next version, We are going to add a dedicated form widget for Oxygen builder into the core so users don't have to copy the shortcode and paste. We will also add some styling features in the widget too.
Advanced form validation (ensuring less spam)
Spams in contact forms are so frustrating. We implemented all the traditional and advanced methods to prevent spams. Sometimes, Human Bots are desperate to submit their advertisements via your Website forms. We already have the following features to prevent spams:
Honeypot solution
Akistmet integration
Google reCaptcha version 2
In this version, we have added a new feature to fight with spams/bot submission. The idea is very simple, yet effective. Most of the bots submit URLs or use pre-defined subject or text lines in the form fields. You know better about it. So, What if we can deny or let the user submit based on the user inputs?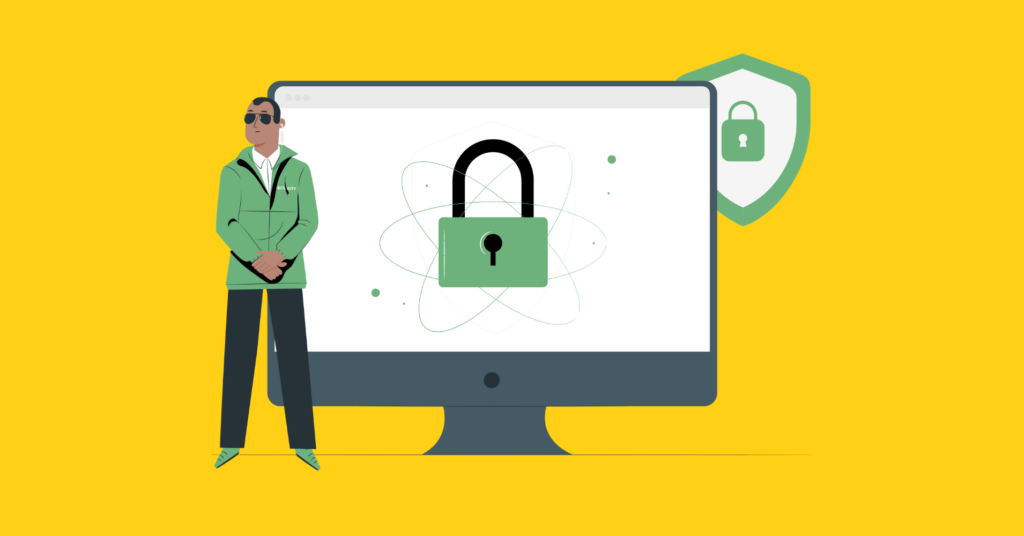 So, now you can set conditions such as- if the message field contains URL string (http:// or https://), deny the submissions. You can also try out some other conditions you can apply based on your form fields.
Introducing the Elementor widget
Fluent Forms work with all the available page builders including Elementor, Divi, Oxygen, Visual Composer by using the shortcode feature.
Many Elementor 3rd Party addons added direct integration with Elementor and Fluent Forms and that works great. Many of our users who use Elementor asked us if we can add direct Elementor widget support so that they have to use one less plugin.
In this version, We are adding official Elementor support and you can also style fluent forms directly from Elementor.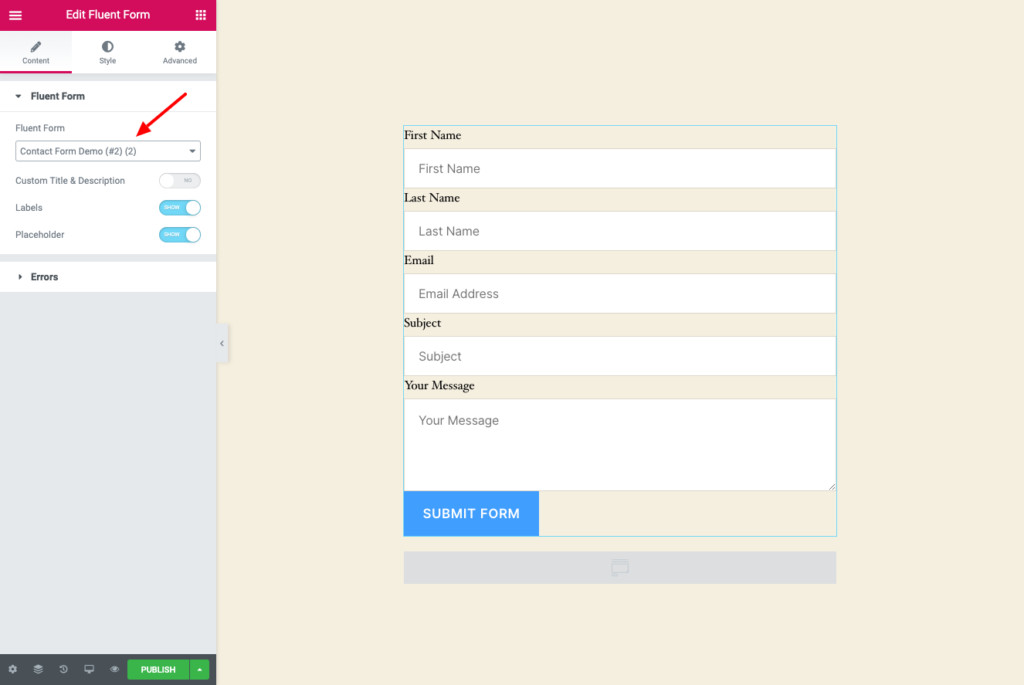 Mobile-friendly admin panel
Forms created with Fluent Forms are 100% mobile responsive and for some instances, we added extensive support for some fields such as the checkable grids, repeater fields, etc.
Few of our agency users asked us if we can make the admin panel mobile-friendly too. Normally most of the users use the admin panel from desktop or tablet. But maybe you need to check something or change a few settings when you are on the go. Or maybe even create a new form quickly when you don't have a laptop near you.
We took that as a challenge and made most of the screens as mobile-friendly as possible in Fluent Forms 3.6.0. We will continue improving the experience for all kinds of device users.
Other features & improvements
Along with the listed features, we have added lots of new improvements and fixed the bugs reported by users over the last two months. Most of the improvements were suggested by our users as well. Here goes a few of them-
Show text option for rating field selection
Conditional logic issues for "less than" and "less than equal"
Added priority-based country selection
Added Kosovo to the country list
Elementor and Oxygen popup issues for step forms
Google Sheet integration improvement for quotation marks
Option to position input labels below the fields
Added layout option to make Radio/Checkbox as Button Selection style
de_DE Translation (German) has been added (Thanks to Franz Emeder)
Passwords will be now truncated after feeds and API calls completed
Added conditional source support for Hidden Fields
Checkable grids are now mobile-friendly
Update shipped, but is that all?
Basically that was the highlight reel of what you needed to know about the latest update of Fluent Forms. But as I said, it's just a "highlight reel", there's more to it inside. Take a peek under the hood, and who knows, you may find a handful of surprises that will blow your mind!
WP Fluent Forms Pro
Try Fluent Forms today and see for yourself!
In a nutshell, this release was just one of the many milestones we are determined to cross on a regular basis. If you are an active member of the Fluent Forms Community on Facebook, you may have already noticed how much we value user feedback and suggestions. Join the community group and be informed of all the hidden treasures that await you in Fluent Forms.
Let us know what you think of the new features and functionalities we have introduced to Fluent Forms 3.6.0. More importantly, let us know which features you want to be deployed next. Vote for your favorite upcoming features on Fluent Forms Development Roadmap