The necessity of WordPress has become inevitable for blogging and it's growing incessantly. In some cases, two things seem synonymous as if people can't differentiate between the two. However, when you decide to start your blog with WordPress there are two different options for you.
WordPress.com vs WordPress.org
Both platforms are maintained by WordPress authority and used for creating blogs and websites. We'll try to discuss the difference separately. Before going there, have a look at the concise definition of the two.
WordPress.org

Well, this is the home of WordPress. When you hear anything about WordPress – updates, versions, company – these all happen with this part. It's the official WP repository from where you can download the system. Moreover, you will find themes, plugins, and news about WordPress here.
WordPress.com

It's a blogging platform with a hosting service and you can create your blog from here. There are two options available as free and paid. With the paid version, you can explore more features and benefits from WordPress. If you chose to start with wp.com you'll get several readymade things like themes and customization facilities.
WordPress.com vs WordPress.org – a true comparison
| Features | WP.org | WP.com (Free) | WP.com (Premium) | WP.com (Business) |
| --- | --- | --- | --- | --- |
| Cost | $46 - $100 / year (Hosting) | Free | $99 / year | $299 / year |
| Custom Domain | Yes | No | Yes | Yes |
| Hosting Storage | Unlimited | 3 GB | 13 GB | Unlimited |
| Monetization Integration | Yes | No | Yes (with revenue share) | Yes (with revenue share) |
| Branding Limitation | No | Yes | Yes | No |
| SEO Features | Yes | No | No | Yes |
| Analytics Integration | Yes | No | No | Yes |
| Theme Support | Yes | No | Limited | Yes |
| Plugin Support | Yes | No | No | Yes |
| eCommerce Shop | Yes | No | No | No |
| Membership Site | Yes | No | No | No |
| Maintenance | Yes | No | No | No |
| Full Control | Yes | No | No | No |
Now, you know the definitions of the couple. Let's get into deep to see the bare truth these two tools hold. By looking at them individually will give you an enhanced understanding.
The benefits of WordPress.org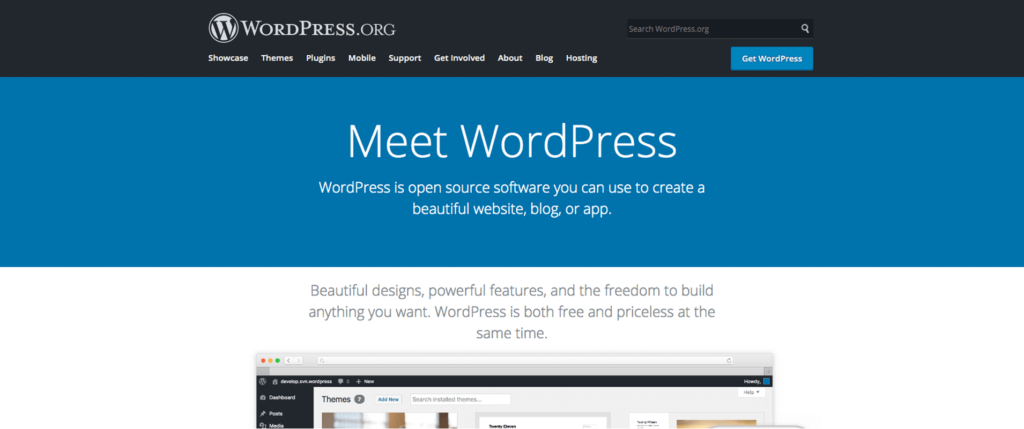 It's really free. As we mentioned earlier that WordPress is an open source platform which means people have to pay no money if they use it.
WordPress is easy to use no matter the level of the users. Besides, you'll find hundreds of thousands of tutorials dedicated to WordPress.
The WordPress community is so large that you can get help any time you need. If you don't find the right answer in the existing blogs you're welcome to ask your questions in forums.
The site you will make will remain yours. You decide what to keep in your site and what not to. In other words, you own the website so you decide the terms here. You have no fear that someone might turn off your site.
Plugins are the main attraction of WordPress. People love this platform so much for that reason. And, you can add and use as much free or paid plugins as you want.
What about the design? Yes, you have the full control with the design, as well. You can customize the whole website the way you want to see it. Adding themes, be it paid or free, allows you to get things done more. If your team can build up a custom design, you're allowed to include it on your website.
Making money is a concurrent phenomenon young people want to do with their blog site. Your WordPress site will let you collect as much money as you want without sharing your revenue with anybody else.
To integrate custom Analytics to your site you can connect Google Analytics.
For a further extent, you can use the self-hosted platform to create an eCommerce website where you are going to sell your products. Besides managing the store, you can also set up the payment system, receive payments through cards, and deliver products.
Alongside making an online store, you can also create highly interactive websites like forums, membership sites, and online educational hubs.
What are the negatives with WordPress.org
Although it seems like wp.org has everything alright there a few constraints with this site.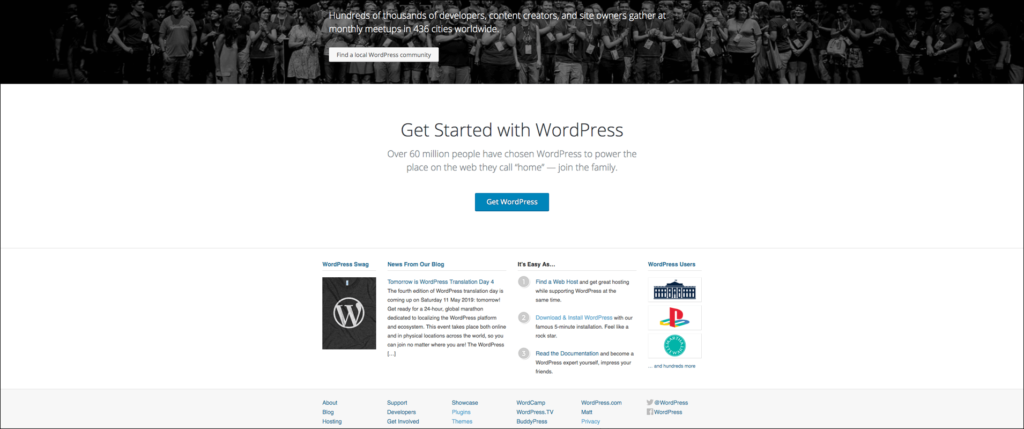 WordPress.org will give you the system to build a website with. To make a website live, you need a hosting where you'll keep all your files. WordPress is free but you have to spend for buying a domain and hosting.
As you will host the website in your hosting, you're solely responsible for implementing the recent updates. However, the job is simple and straightforward. It takes a few moments to activate the updates after clicking.
Furthermore, it's your duty to backup your site. Again, this job also can be turned into a simple thing if you use various backup plugins.
The benefits of WordPress.com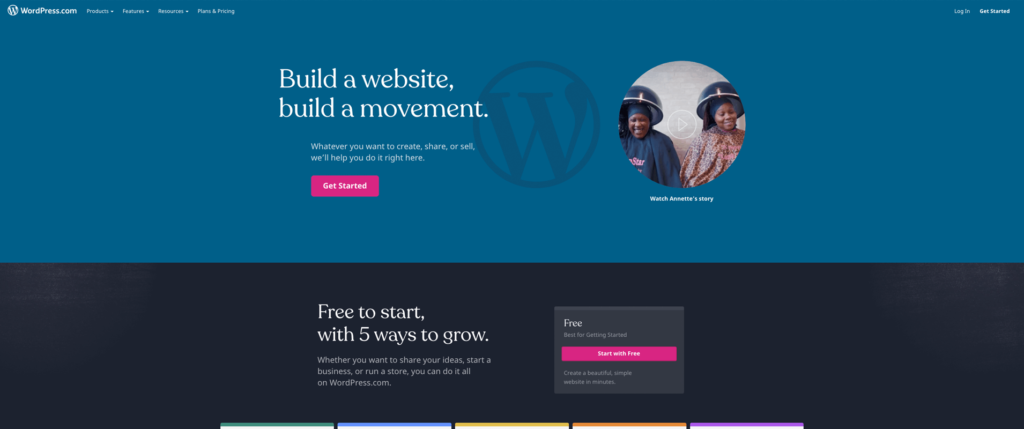 You can create a website without anything to pay. Also, beginners will face no trouble as the platform is easy to use.
Make your website looks good by customizing every part of it. If you want to change the theme you can do that from the list of themes available there.
For updates and backups, you have nothing to worry. wp.com is responsible for all of that.
To keep a website alive, you need a hosting where you will have to store all your files. With wp.com, you will get up to 3GB of space and if your site needs more space then you have to pay for it. However, a blogger can begin with wp.com's option until they made some reputation.
Demerits of WordPress.com
WordPress.com has a bunch of limitations and you might look at them before making the final decision.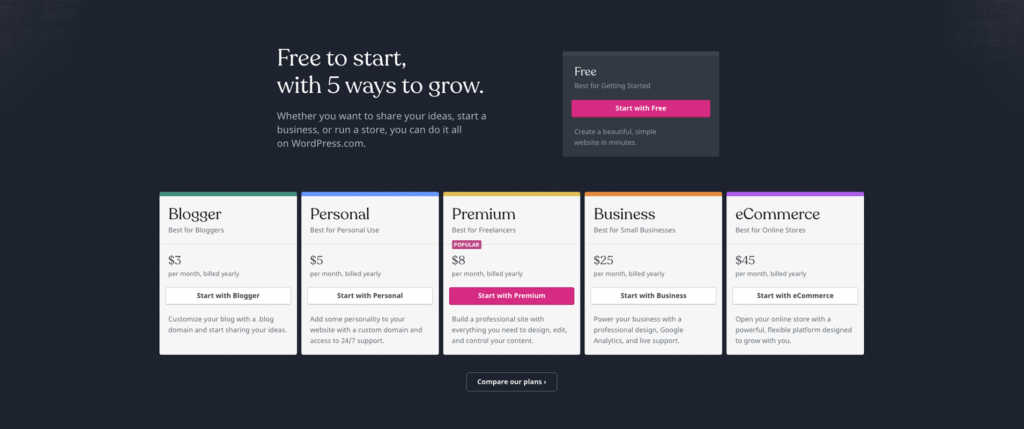 As long as you're using free websites, WordPress.com has several bitter things for you. For example, they show ads on your website and they will get the revenue earned with these ads. To remove these ads for your users, you have to switch to a paid membership plan. The plan starts with $36 per year.
In like manner, you can't earn through ads from your website. If your website receives tons of traffic, then you might be eligible for an ad program they call it WordAds. WordAds is for Premium and Business plan users as they can use it from the beginning.
Want to get more robust experience with plugins? With a free user of WordPress.com, you can't do that. You can only use the pre-activated JetPack features. Only VIP users can install plugins at their will and the cost for being a VIP is $5000/month. Otherwise you can use from only a selection of plugins if you are a business plan user.
No custom theme is allowed for the free plan users. They have to choose from a limited number of themes available on the repository. On the other hand, premium and business plans allow users to select premium themes. Moreover, they also can integrate custom CSS whereas free users only have limited customization options.
More painfully, you're only allowed to see the stats presented by wp.com. There is no other option for installing Google Analytics or any other tracking software. Upgrading your plan to Business can give you the chance of using Google Analytics.
If they think your site violates their Terms of Services they can delete it anytime they want.
As long as you don't upgrade to the Business plan your site will have to show a powered by WordPress.com link.
No eCommerce feature is available with WordPress.com nor any payment system to accept payments from users.
Other limitations also made WordPress.com unfavorable for bloggers and marketers. For instance, if you want to build membership or online educational website, you cannot do that with wp.com.
Findings from the comparison of WordPress.com vs WordPress.org
Starting business with WordPress.com is like opening your store in someone else's space. You will have to pay for it regularly but you can't own it. On top of that, you have a limited control over the system so you will play in a small, restricted ground.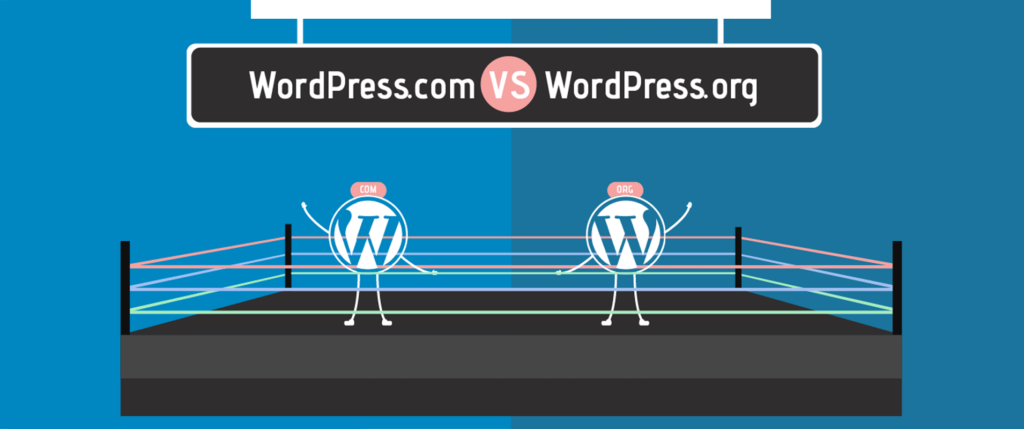 On the flip side, wp.org allows you to own your site where you'll decide the terms and condition. Not only you have full control over your site but nobody can turn off your site unless you want to.
How to start a blog with WordPress.org
Okay, first of all, we don't know which version of WordPress you have selected. If you go out for WordPress.com then you can find everything there. But, if you go for wp.org then congratulations, you did well so far. Now, you might be wondering where to begin?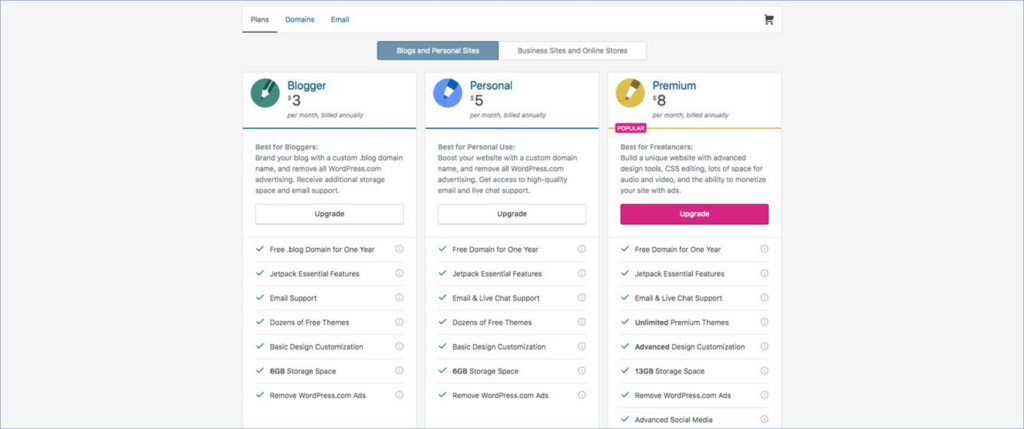 Again, wp.org will allow you to start a self-hosted website. To accomplish that, you need a domain name or the site address and hosting or the place where you will store your website's data.
You can buy the two parts from different places if you'd like. Or, it's convenient to make the purchase in one place. Go to any hosting service, and you can avail the two things from there.
Login to your cPanel after completing the purchase. Now, install WordPress to your site. You can find WordPress installation under software or application or something similar.
It's time to login your website dashboard. Go to Themes from Appearance which stays on the left sidebar. Click Add New from the top or click Upload Theme, if you have stored any theme earlier, in your computer. Otherwise, select one from the list appears before you.
We have a step by step guide on how to install WordPress. Read it for a better understanding.
Final remarks
Beginners often get compounded with the two popular domains: WordPress.com vs WordPress.org. Although both platforms are for blogging and creating websites there's still a big difference between them. While WordPress.com is ideal for beginner-level bloggers, WordPress.org offers users more power.
If you find the differences, we hope you can decide which one to choose for your blogging.
Do subscribe to our YouTube channel to get WordPress-related tips and tricks. Also, follow us on Twitter and Facebook.