If you want to exclude some categories from your WordPress site, how would you do it?
The answer is pretty simple, just use the Ultimate Category Excluder plugin. Having activation go to the Settings, then click on the Category Excluder for configuring plugin settings.
Next, you will have a plugin set up page. Then, you have to check the Category checkbox from Exclude from Feeds. You can check what category you want.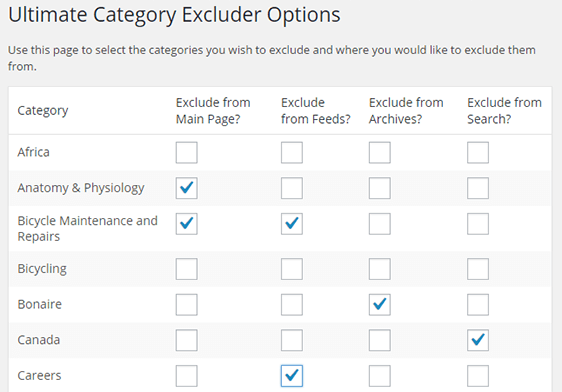 After choosing the right ones from the list, click on the update button to complete the procedure. In this way, you can choose any category in the list and exclude from the feeds.
Hopefully, this pro-tip was helpful. Find more Pro-tips here.