An online survey is an organized questionnaire that your target audience completes when they visits your website. It helps you to gather information about them. As a result, you can differentiate one user from another, and make producst according their nature. Isn't is beneficial?
After all, they won't cost you anything but attractive design and a bit of profound research to target the right set of audience. That's quite it. However, people who aren't familiar with these technological sensations, still consider traditional methods better than the online ones.
Start creating engaging survey forms with Fluent Forms
The primary reason behind this widely spread perception is the unawareness of the power that the internet has. So, here are some of the advantages of conducting a survey online and how you can do it seamlessly.
Advantages of Online Survey: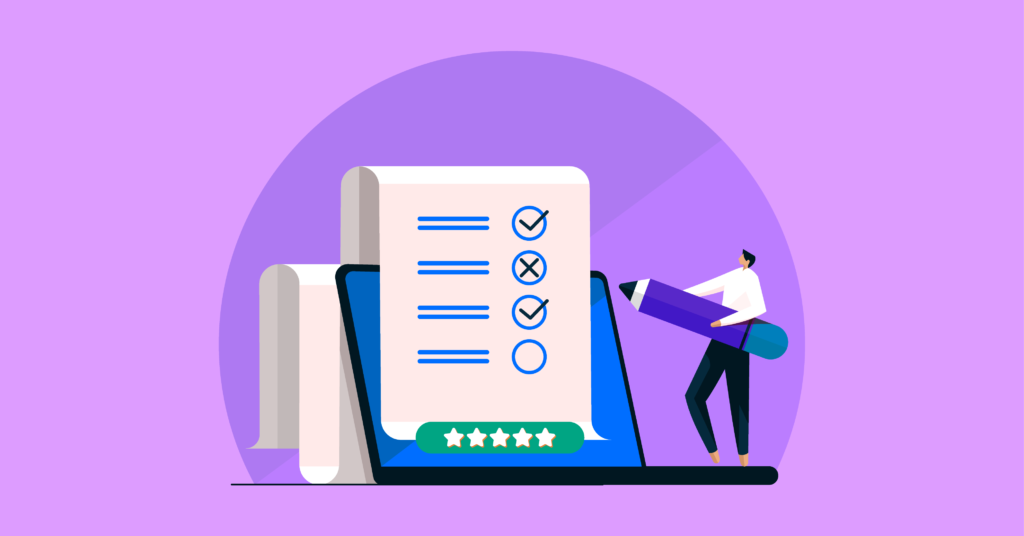 Below mentioned are some authoritative points that will surely compel you to make the best out of online surveys-
Using online surveys and putting questions on your website can cut down your research cost to half. Neither you'd have to spend money on hiring more and more people for this work, nor there will be any loss of manual labour while entering the information into the database. In the world of online, everything can be automatic, even the surveys, too.
Another benefit would be fast and quick analysis of results. Once you've collected the data, you can assess it at any time of the day, as per your convenience. For WordPress users, it will be even easier as there are plugins, like SurveyFunnel that allow you to analyze in different formats; hence, it will be quite easier.
One of the significant advantages of conducting surveys online would be that this process doesn't consume a lot of time. Since the data is easily and always accessible, gauging it wouldn't seem to be a tough task. And then, you can even export the data for future use if you wish to do so.
Accordingly, your audience seems to answer more honestly while taking an online surveys in comparison with the traditional method. Online surveys create an anonymous environment for them; therefore, they can always be truthful with the answers, without any fear.
From the audience's perspective, taking an online survey will be easier and flexible for them. They can always regulate the questions. They get the liberty to answer and to skip. And, as an organizer, you can also tailor questions as per their convenience. So, there is always a win-win situation.
How to Conduct A Survey Online?
Now, when it comes to conducting a survey online, SurveyFunnel is one such plugin that can take away the hassle of creating, organizing, and maintaining things for you. There is so much that this plugin can do to obtain maximum results. So, here's a review of its proficiency and advantages.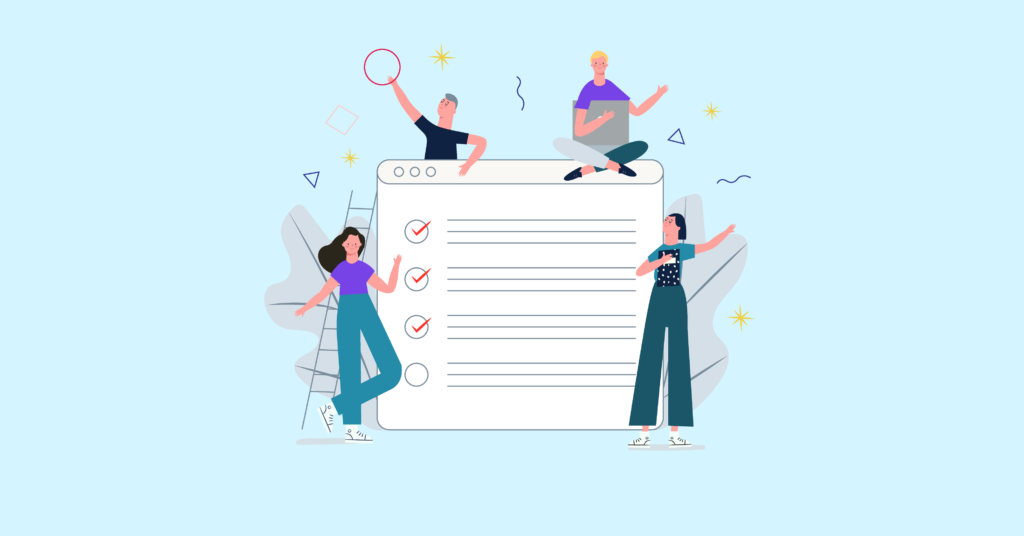 What is SurveyFunnel?
For WordPress users, SurveyFunnel turns out to be nothing but a magical plugin that helps to create surveys, feedback forms, polls, and questionnaires online. When it comes to attracting visitors and keeping them hooked, this plugin can be of great help. And, in the end, you can easily enhance your conversion rate and profit with this one tool.
There is a lot that this plugin can do. Right from targeting a specific audience to presenting eye-catching deals and offers in front of them, this intuitive plugin allows you to take care of your customers seamlessly and smartly.
Useful Features of SurveyFunnel:
1. Conditional Logic:
If you work with an objective of gaining more and better responses, you'll first have to put in efforts to come up with something more interesting and hooking. Conditional Logic is one such feature of SurveyFunnel that keeps you updated with the needs and requirements of your visitors.
Based on the earlier answers of your target audience, this feature allows you to curate upcoming questions. In this way, letting them know that you are trying to make things relevant can impact your conversion rate positively.
Keeping the preferences and likes of the target audience in mind, you can come up with different and unique segments, completely dedicated to fulfilling what your audience wants. And thus, this turns out to be an effective way to obtain more information to grow the email list.
2. Predefined Themes:
One of the good things about this plugin is the liberty to tweak and experiment with the funnels as and when required. You wouldn't have to compromise with a survey form that looks unmatched with the theme of your website.
Instead, SurveyFunnel provides several options of themes, from where you can choose the best one for your forms. Not just that, there are also different ways to display survey forms. Whether you wish to showcase it on the entire page or at a sidebar, everything is possible.
If this isn't enough for you, displaying survey and other kinds of forms as widgets on the website is also possible with SurveyFunnel.
3. Images & Videos Addition:
When you create online surveys, the key to making them look more attractive is to add appealing media, be it images or videos, right? SurveyFunnel lets you do just that. Apart from adding essential questions, you can enhance the appearance by adding relevant images or videos, GIFs, etc.
If you wish to take an extra step, this plugin lets you embed videos into the forms by taking them from external sources, like Viddler, YouTube, Vimeo, and several such platforms.
4. Mobile-Friendly: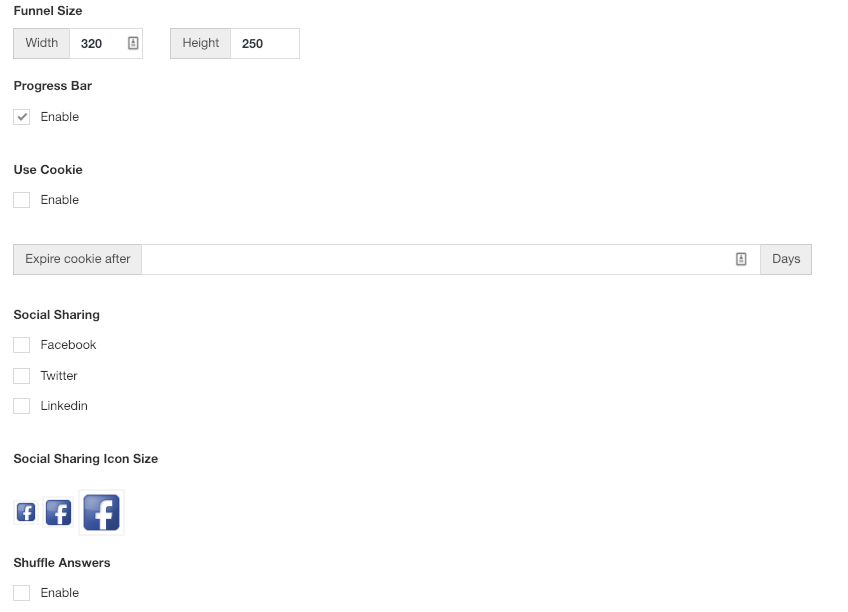 With SurveyFunnel in your hand, you wouldn't have to stress over the quality difference between big and small screens. Being a mobile-friendly device, it's going to showcase your forms to mobile users as seamlessly as it would to the desktop users. It also comes into Popup format.
Furthermore, it can even take care of the resolution difference that may occur in different screen sizes. So, create without doubts.
5. Valuable Statistics:
Another beneficial feature of this plugin is the availability of proper analysis and advanced statistics. On the dashboard, the statistics area shows the valuable data regarding the information of visitors. Along with watching and analyzing on the dashboard, you can even download the data in the spreadsheet format.
It will help you comprehend the responses of your visitors and will even allow you to consider tweaking the current or future surveys.
6. Third-Party Add-on:
Though it performs its task of being an adequate survey plugin very amazingly, however, SurveyFunnel is not limited to just that. It even acts as a marketing tool, whenever required. With this plugin, you can also use third-party add-ons without any trouble. You can integrate this plugin with tools like MailChimp, GetResponse, Aweber, Icontact, and email marketing will become quite a simple thing.
Benefits of Using SurveyFunnel:
Among a number of advantageous features, there are certainly more benefits that you should consider when it comes to betting upon SurveyFunnel. After all, the more the reasons, the less they are. So, here are some of the noteworthy benefits:
Several formatting options
No restriction on survey creation
Easy collection and export of collected data
Data summary availability
Easy column rearrangement
Liberty to use the plugin on different sites at a time
Ease of adding external media into survey forms
Option to add start and end date to survey
Using SurveyFunnel:
Once the installation and activation of this plugin are complete, you will then find an icon on the left side of your WordPress dashboard. Just click on that icon and the creation of survey forms will be easier thenceforth.
Right from customization and editing, you can create forms according to your preference. As per your requirement, you can also design these forms to match them with your website theme. You can also edit funnel size, set trigger settings, choose positions, and so much more.
What is the Cost of SurveyFunnel:
There are two different ways of buying this plugin; either you can purchase it individually at the cost of $47 or can make use of a discount. If you're interested in the latter option, you'd have to join WPeka, where you can find several other plugins and themes to buy.
With WPeka, you can find different membership plans, which start from $17 a month. These plans will help you grab a discount whenever you'd want to get a theme or a plugin. If the monthly plan doesn't suit you, going with quarterly or annual ones might be your thing. You can take a chance; if things didn't fall under place, you'd get a 100% refund guarantee within the period of 30 days. Fabulous, isn't it?
Conclusion:
Obviously, the competition is increasing, and the audience is becoming choosier. In such a scenario, it has become important than ever to be disciplined and on-track when it comes to customer acquisition.
Sure, you wouldn't leave any stone unturned in attracting your audience and converting them. However, you must give them a chance to put forth their feedback, right? Thus, with this plugin, things can become easier. Not just you can gain their response without going through significant hassles but can even optimize your website according to their preference. So, try this plugin today and feel the magic.
Author:
Sanjeev Pandey
Sanjeev loves everything about WordPress. Always in constant search for new tools and Plugins keeps him hungry all the time. He spends his day brainstorming new ideas about new plugins and themes on WPeka and CyberChimps.
You can follow him on his personal blog Appsreviewhub.