As time passes on, things have been changing in the process of affiliation. Amazon's affiliate program is one of the most popular programs in the affiliate marketing arena. What the people were doing things manually now these things can be done digitally with no time. The same things happen for Amazon affiliate marketing.
Nowadays, to affiliate the products from the Amazon marketplace, there is no need to worry anymore for Amazon affiliates. Now, it's pretty much easier to do Amazon affiliate marketing with a minimal approach with the help of a quality Amazon affiliate plugin.
One important aspect is that the Amazon affiliate plugin is it should minimize the burden and maximize the output of its users. Each plugin should ensure that its users can generate affiliate links from Amazon PartnerNet with as little effort as possible, and just as easily integrate them into their website.
To make this possible, every Amazon affiliate plugin should have some basic and must-required features to leverage the whole affiliation process.
Important Features for an Amazon Affiliate Plugin
There are some crucial features that are needed to determine a plugin as the most successful one from our point of view. Let's take a close look at those crucial features:
1. Easy Integration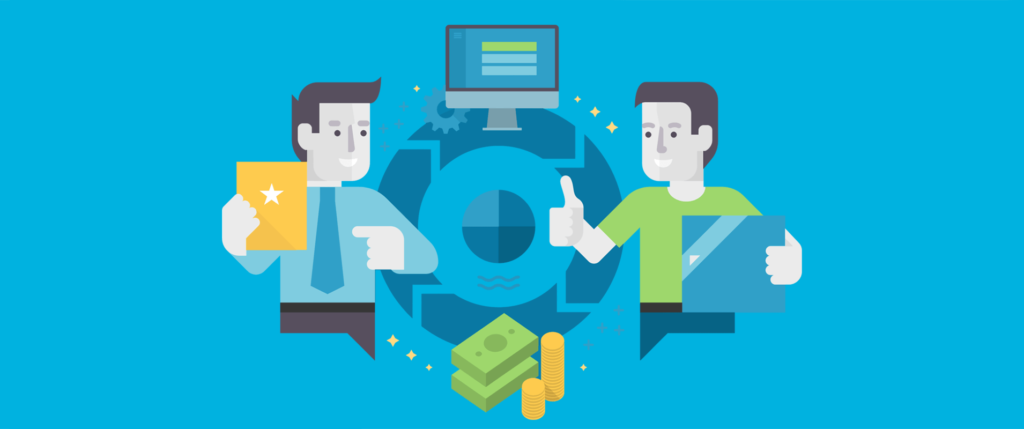 To integrate with the Amazon marketplace, each plugin should have a minimal friendly way of the integration system. In this competitive market user-friendliness is a matter.
The plugin which serves an easy way to integrate with the market place gets more credibility to its users. So, this is an important aspect of each plugin to ensure easy integration with the Amazon marketplace.
2. Text Link Generation
This is one of the simplest ways to install and manage affiliate links into the text body using a quality Amazon affiliate plugin. Using the Amazon affiliate plugin you can choose the link text respectively that you want to link to an affiliate product.
One thing the product text link given on the Amazon pages are ofter too long and at the same time description of the product is mostly inadequate. So, in this case, always try to use a custom link text that optimally describes the product according to your content.
[? Thing to Consider: Keep in mind that you shouldn't keep the default product title from Amazon.]
3. Multiple Table Layouts
Usually, in product demonstration what we do? We demonstrate product tables in two ways. One simply shows the product tables that are generic tables. This kind of table is to show only the product in a simple flat way. Here is a live table example of a simple product table using the AzonPress plugin.
Amazon affiliate plugin put multiple variations for the simple product demonstration tables. You can make the tables in different layouts. Using a quality plugin you can have multiple layouts like Grid, Box, List, Simple Table, etc.
4. Comparison Tables
Sometimes you also need to show products in the form of the comparison table. Comparison tables are the best way to compare multiple products at a glance. This also allows you to compare the most important features of the respective product in a comparative way. A quality Amazon affiliate plugin should also provide such an opportunity to its users. Here is another real-time product comparison table example using AzonPress plugin.
There can have more table layout facilities with a bunch of customizing options within the plugin. The product comparison table allows its viewer to take a direct decision with comparative data.
[? Thing to Consider: When comparing products, always try to focus on the key product features. You should avoid incorporating too much information on the table.]
5. Widgets
Widgets are a great way to place product grids into the sidebar of your website theme. Using these widgets, you can promote Amazon products on the additional spaces on your site.
Widgets also allow you to choose on which pages or in which categories your widget should be displayed. A quality plugin definitely includes such an amazing feature like a widget.
[? Thing to Consider: Widgets makes you able to display similar products, matching page contents for your readers.]
Conclusion
In fine, it can be said that an Amazon affiliate plugin at least should have 5 aforementioned features within itself. If any plugin fulfills these basic criteria, you can place affiliate links on your website.
If you are an affiliate of Amazon marketplace and want to advertise Amazon products on your site, I highly recommend you to use AzonPress Amazon affiliate plugin. You also can take a look at the documentation of the AzonPress plugin.
Hopefully, the article helped you to know much about the essential elements of the Amazon affiliate plugin. If you are already using any Amazon affiliate plugin, let me know your concern about the experiences. You also can let me about what feature you would like to see on AzonPress in the future that I might miss.
---
If you haven't subscribed to our YouTube channel, do subscribe to our YouTube channel to get WordPress-related tips and tricks. Also, follow us on Twitter and Facebook.