In the age of digitalization, implementing automation has already become a best practice. According to Cision, the digital marketing automation industry will reach almost $8.5 billion by 2027.
To understand which areas of business you can improve, you need to determine what marketing automation is. Let's analyze what is marketing automation, how it works when implemented in a selling campaign, how to use it, and what opportunities it offers.
What is Marketing Automation?
Marketing automation implements special software for routine tasks that save a firm's resources and optimize particular processes. Companies can communicate with clients and gather business statistics data using special tools, programs, or add-ons.
Examples of marketing automation include email newsletters, maintaining social media activity, and advertising campaigns. By automating such tasks, you can improve your marketing campaigns and sales growth. This will also improve the efficiency of employees as they'll have more time to spend on complex tasks.
Additionally, automation helps attract and retain potential clients by providing helpful content. It offers the possibility to personalize content. But to work correctly and for the entrepreneur's benefit, you need to constantly improve, analyze, and keep your automation up to date.
It's impossible to run an algorithm once and see an increase in the number of visitors, potential buyers, and profits. To get constant results, you need to monitor your competitors and the market of technologies. Then, find and implement new strategies, optimize processes, and adapt existing software to the new standards.
How Your Business Can Benefit from Marketing Automation?
Digital marketing automation helps organizations increase their sales and optimize their advertising campaigns. It has some compelling benefits including qualified leads, higher conversion rates, improved marketing operations, and time-saving nature. These are just too good to be ignored!
But what other benefits can a company get? Is it worth putting considerable sums of money into the budget?
The answer is unanimous – yes, since well-implemented automation of repetitive processes makes it possible to:
Set up auto-processing for repetitive processes and focus on other things – strategizing, analyzing, and optimizing marketing campaigns. As a result, you can enhance the efficiency and productivity of your marketing efforts;

Receive, store, research, and process data about potential buyers collected by the company through different interaction points. Emails, site visits, behavior in the application, or social networks are just some data points you can collect. By collecting this information, you can better understand customer behavior and adapt your strategy accordingly;

Attract new visitors and retain existing ones. Automation of the communication process based on the current database allows you to create personalized offers. As a result, it'll be easy for you to meet the needs of different customer groups.
Forrester Research predicts that 11% of media agency tasks will be automated by 2023 and 23% – by 2032. This means that marketing automation services are effective and have great potential for almost any business.
Where Should Businesses Use Marketing Automation?
Marketing automation is useful for those who have customers no matter what type of activity the organization is engaged in. With this technology, you can:
Segment the customer base by groups.
Reduce the burden on staff to relieve workers from routine activities.
Save resources for advertising campaigns.
Eliminate the human factor and reduce the number of errors.
Increase sales, income, and the profitability of the business.
So let's look at some prominent business areas where you can implement digital marketing automation.
Lead Filtering and Management
Automation is necessary for marketers to evaluate a client's readiness to purchase their product quickly. You can identify, attract, group and select leads in several stages:
Lead capture
This is one of the first processes to automate. The collected input data is your main source of information to build an effective marketing strategy. By capturing leads, you can attract visitors and persuade them into making a purchase.

To do this, a customer reference program specialist (CRP) uses both information already available in the database and additional information coming from different channels.
Lead scoring and grading
Automated scoring and profiling software categorizes the target audience by potential, urgency, buying behavior, and engagement. You can also prioritize your leads by company size, potential revenue, or industry. This will help you invest in the most promising firms and customers, thereby increasing the return on investment (ROI).

Marketing qualification of leads, which makes sales more effective, helps the company increase profits and grow faster. During this process, you can evaluate potential buyers by their ability and readiness to buy and filter out visitors who aren't interested in engaging with your online store.
Lead assignment
Segmentation and filtering by various criteria (according to product knowledge, territory, language, and more) allows companies to create and manage subsets of their customers suitable for marketing initiatives such as messaging or advertising campaigns.
Sales qualification
People who match the right level of interest qualify. On the other hand, you can leave uninterested people in the system for further engagement and remarketing.
Lead nurture
The client is always up-to-date with all relevant information and receives attractive offers. This allows you to create a constant need for your product.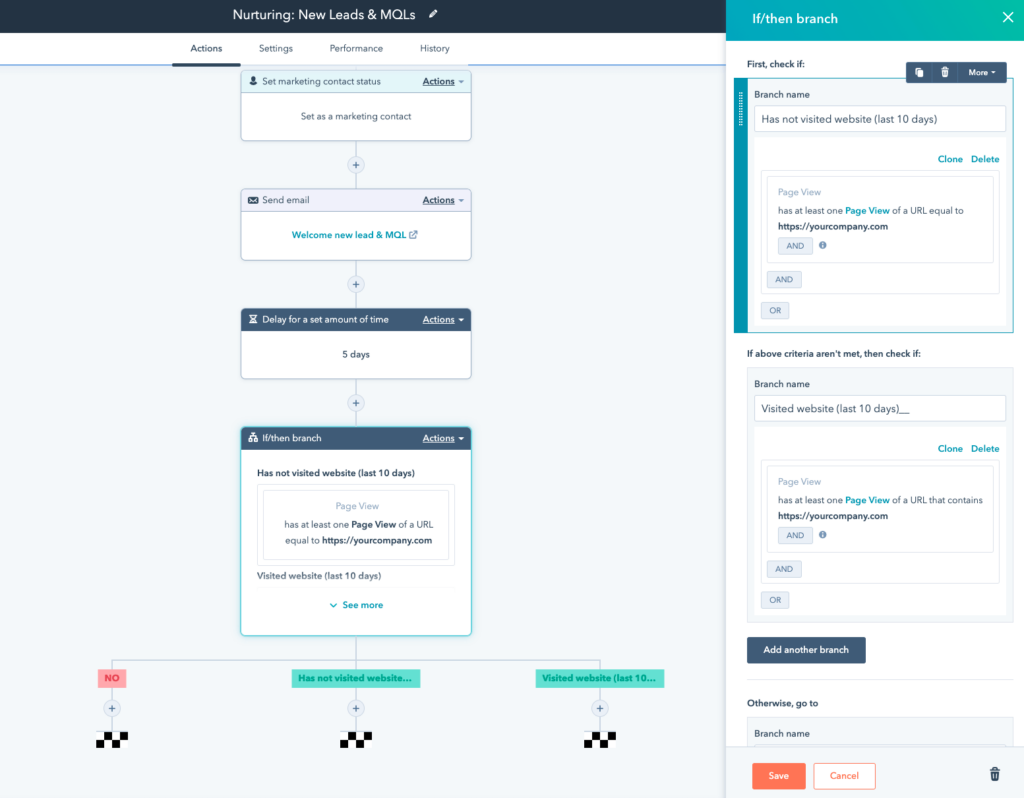 Access to the correct data is the key to successful sales and delivering a memorable customer experience. Automated lead generation will let you focus on closing sales.
Marketing automation software for small and large businesses (i.e. Salesforce, HubSpot) has flexible settings to gather customers' information accurately. This way, you'll know about new prospects and measure success.
Customer Service and Support
Customer service automation applications have recently become extremely important. Typically, this category of tools includes call handling and Internet self-service. They are transforming customer service departments from being costly to profitable.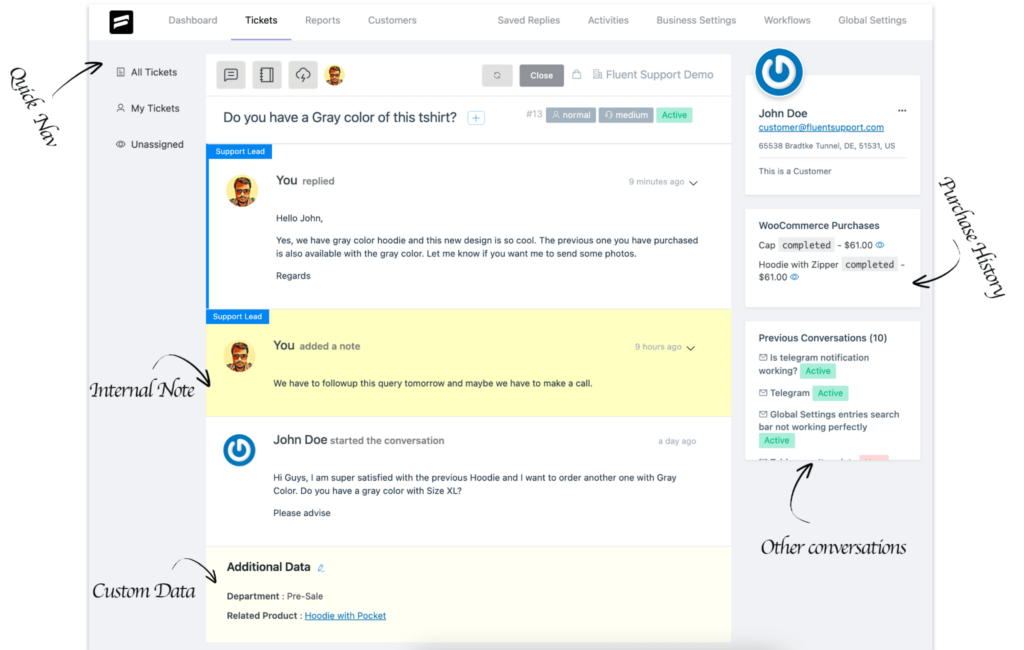 Integrated with other applications, they help ensure that every customer contact with the company is used to sell additional services (cross-sell) and more expensive products (up-sell).
There are other ways for automation:
Automated workflows – to speed up many processes and reduce the amount of routine work.
Chatbots – to respond to customers' most common inquiries. They are designed to provide useful information without human involvement.
Interactive Voice Response (IVR) – allows the user to access information of interest through a special speech menu by pressing keys in tone mode.
Email automation with templates to read, recognize, and answer standard questions or to auto-reply and put emails into a queue for further review by an operator.
Self-service help centers and Frequently Asked Questions (FAQs) – provide helpful information that can be easily accessed without involving a company's representative.
Thus, if you are looking for marketing automation software for a small business, plenty of solutions are available. For instance, you can always use Zendesk, Fluent Support, or EngageBay.
However, large companies usually prefer to create tools from scratch.
WordPress Forms and Landing Pages
By adding forms and optimizing your landing pages, you can make the customer's journey more convenient.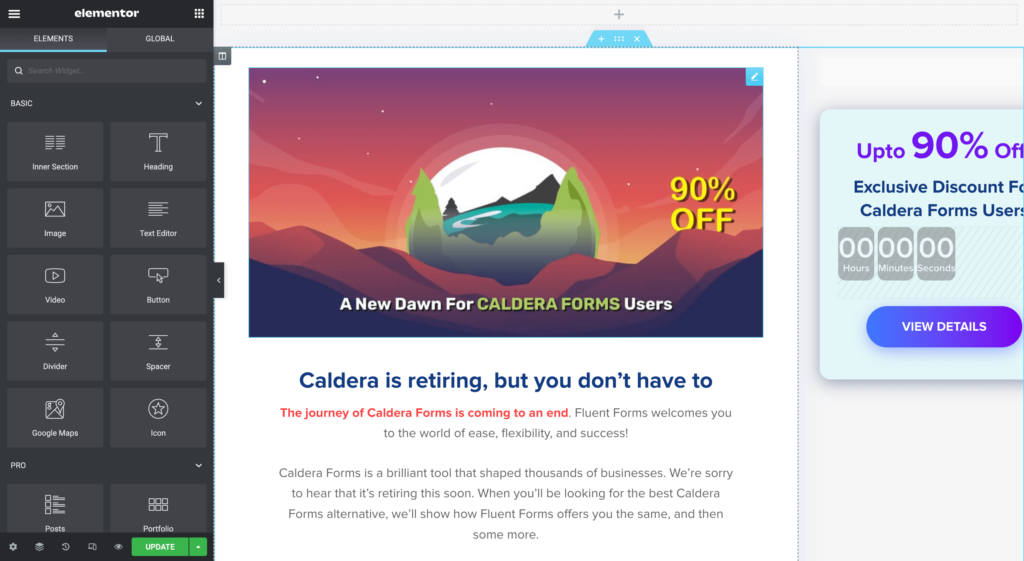 For instance, form automation plugin and tools like Fluent Forms & Elementor allow you to modify websites, create forms, and design pages to collect customer data. Here's what else you can do with such tools:
Create registration, contact, lead generation, and other forms using drag and drop builders. They help collect information from visitors at various stages. For example, user registration, newsletter signup, product or service requests, opinion polls, and more. This way, you can interact with your potential customers and, at the same time, gather the necessary data.

Customize forms to match the styling of your website. Even if you don't know CSS, some tools allow for the configuration of almost any element via a user-friendly interface.

Save form and landing page prototypes to eliminate the need to create them from scratch and quickly set up an element next time.

Personalize call-to-actions (CTAs), content, and run tests. Define your principal customer personas and their needs using banners, texts, images, and other marketing resources.
SEO and Website Performance
With SEO, you can automate (partially or entirely) the following processes:
Technical audit
In most cases, assessing the quality of the site and eliminating tech errors are the first stage. An automated website audit will discover issues on a website in minutes and provide the results in an easy-to-work-with format.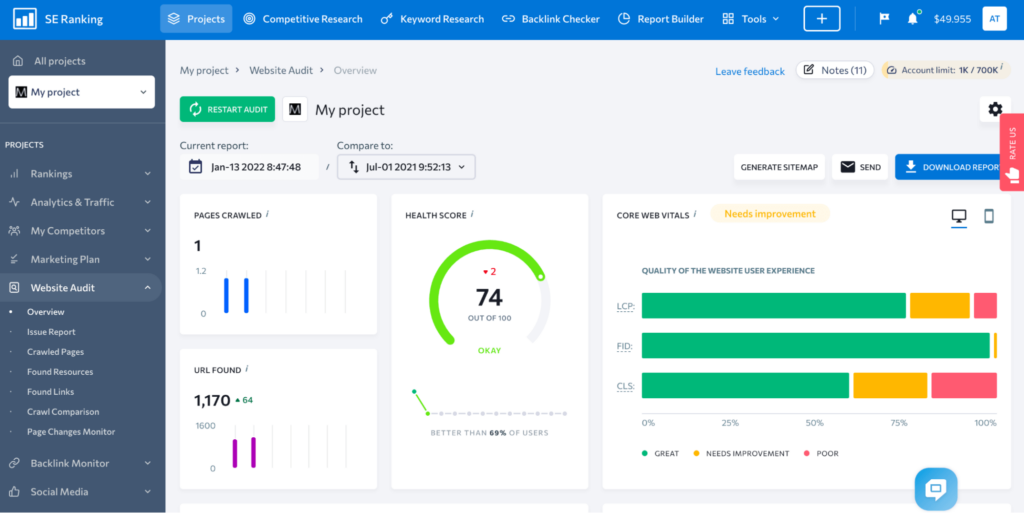 Rank tracking
SEO aims to improve your project's rankings for target keywords. You can also understand how your business is doing by tracking search engine rankings. Automation tools help streamline this process and capture changes in page rank.
Backlink monitoring
Backlinks help increase a site's credibility, authority, and rankings. However, it's almost impossible to keep track of them manually. Fortunately, if any of your backlinks disappear or change, some tools can regularly check your backlinks and notify you instantly.
Site monitoring
It is almost impossible to predict errors or changes that affect a website's performance. An automated site monitoring tool helps you keep an eye on your online resource.
Competitor monitoring
A must-run activity to keep your brand top of mind. Get insights into how your rivals promote themselves and make their strategies work for you. Automation may facilitate data gathering and notify you about any changes on their websites and with external optimization.
Reporting is a key to business prosperity
Automating reports will allow you to save precious time that you'd spend on manual data gathering. By doing so, you can put additional effort into analysis and strategy planning.
Currently, marketing technology has a wide range of options available. For example, SE Ranking SEO software is a comprehensive solution for website audits, rank tracking, competitor analysis, SEO reporting, and more. At the same time, tools like Screaming Frog or Yoast SEO comes in handy for particular tasks (technical website checks and implementing the optimization on a WordPress site, accordingly).
Newsletter and Email Marketing
First and foremost, it is worth automating email marketing. Platforms like FluentCRM or GetResponse doesn't just automate emails but also provide analytics to help you get more from your efforts.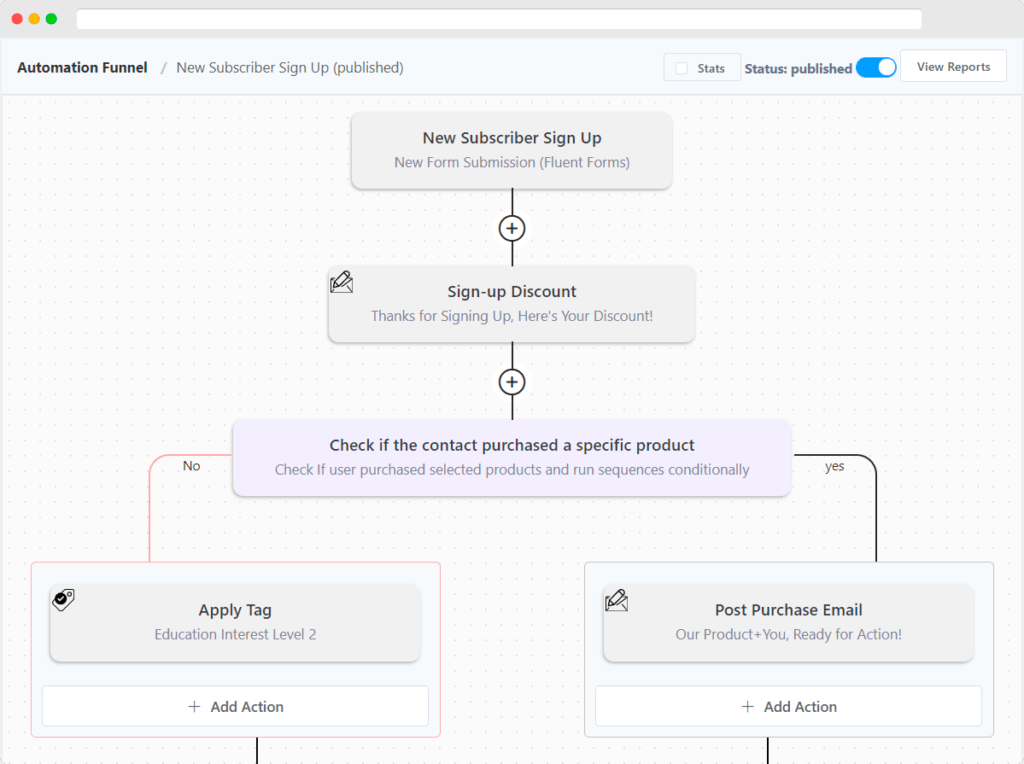 In other words, by properly setting up automation of email campaigns, you will be able to:
Segment the list of subscribers based on certain criteria in just a few clicks;
Set up automated responses and other actions for each recurring standard stage of interaction with the client;
Constantly collect information about site visitors, replenish the database, optimize the data, and create personalized content.
Social Media Marketing
If you have multiple channels of communication and different content, publishing posts on your own is a challenging and inconvenient process. With digital marketing automation, you can post and schedule publications much faster.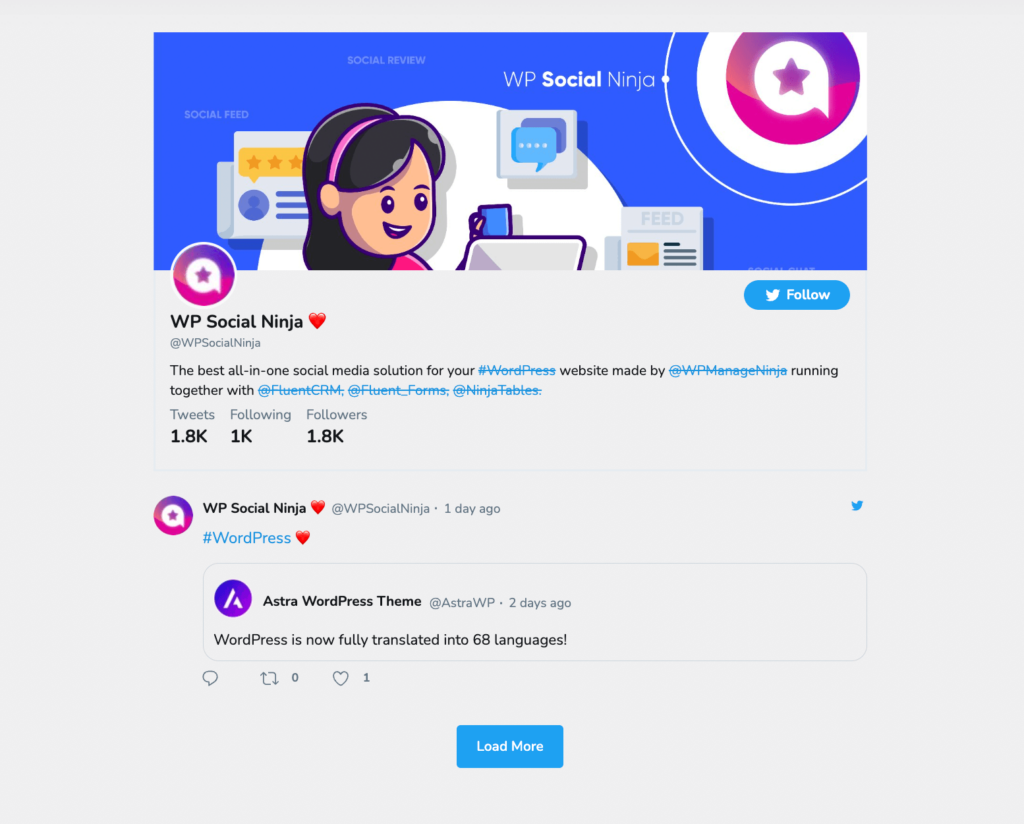 Using special programs for social posting, autoresponders, request processing, and creating analytical reports allows you to increase the attractiveness of the brand. In addition, software such as Sprout Social, WP Social Ninja, or SocialPilot allows your social media managers to:
Identify peak hours when the audience is the most active;
Create a queue of posts beforehand;
Showcase social proof to gain the audience's trust
Automatically fetch social feeds and news to keep your website updated
Process inquiries in a specific order (according to the time of receipt of the request, importance, etc.);
Respond to standard frequently recurring questions with automatic replies;
Create reports and evaluate your social media channels' performance.
Conclusion
Marketing is the foundation of any brand-customer relationship. It is strongly associated with sales. However, if a campaign is handled by 1-2 people during its initial stages, automation is required for brand expansion
While your leads are moving through the sales funnel, they are accompanied by customized advertising campaigns, welcome emails, push notifications, SMS reminders, calls, etc. Doing everything manually may take too much time and effort.
However, automation tools can take over most of the tasks. You can configure and use them without the help of programmers.
Marketing automation services make it possible to use collected data for more successful advertising and lead generation activities. They help facilitate standard operations and make better-informed decisions based on the statistics from your brand's emails, blogs, social media, and websites.
However, digital marketing automation isn't a magic pill. It is not a "set it and forget it" option. Rather, it is a stack of technologies for marketing that, if handled in a proper way, can make your customer's journey more engaging and allow you to focus on creative tasks and further strategic planning.