As summer fades, people expect candy, costumes, decorations, and pumpkin-flavored everything. Because Halloween is on the way. But for business owners, Halloween is a big opportunity in terms of engagement and sales. Big brands roll out spooky Halloween campaign ideas to trick competition and treat customers.
If you're looking for some ideas to boost your Halloween campaigns, check out these ten amazing options.
Why is a Halloween campaign important?
While people are preparing for the Halloween celebration, it's peak time for eCommerce owners to make the year's highest sales. Besides, this time is crucial to get a perfect audience for their businesses. Let's have a look at Halloween campaign expenditure over the past few years.

Some benefits of the Halloween campaigns are:
People search for different topics that are related to Halloween. So, this is the right time to give a boost to your website by those subject matters that are connected with Halloween. As a result, you'll get organic traffic and customers for your online store.
Halloween comes up with the chance to put up holiday season marketing. So, it's the accurate time to get your users into a supernatural buying mood.
Halloween marketing is a prime chance to build long-lasting customer relationships.
So, what could be the best Halloween Campaign ideas for your WordPress website? Let's find out.
Best Halloween Campaign Ideas for your online store
You can implement some interactive content and strategies for Halloween to attract your audience. So, we've put ten amazing Halloween campaign ideas together to boost your sales for the season. Let's check those out.
Create user-generated content
There is no marketing better and more effective than word-of-mouth marketing. And with simple little tricks, you can make your brand do exceptionally well using the power of user-generated content. After all, why spend thousands of dollars on sponsored campaigns and ads when you can have better results, engagements, sales, and revenue for free of cost?
Halloween is one of the biggest seasons of the year to ride on this tide. If implemented well (which mostly depends on your ability to relate to your audience), it can bring you better results than you can imagine! Businesses have been using this strategy since before the days of the internet! The evolution of social media just made it easier and more efficient (also, VIRAL!)
For example, in 2017, Dior arranged a Halloween campaign using the #DiorMakeupHalloween hashtag on their Twitter account. Some makeup bloggers and influencers, along with thousands of their product users used the hashtag mentioning Dior, through which Dior got a huge engagement on their channel.
Moreover, you can run a contest for your products' best pumpkin carving, best pet costume, and spookiest house decor to boost engagement and generate wonderful user-generated content.
Decorate your site & products with a ghoulish vibe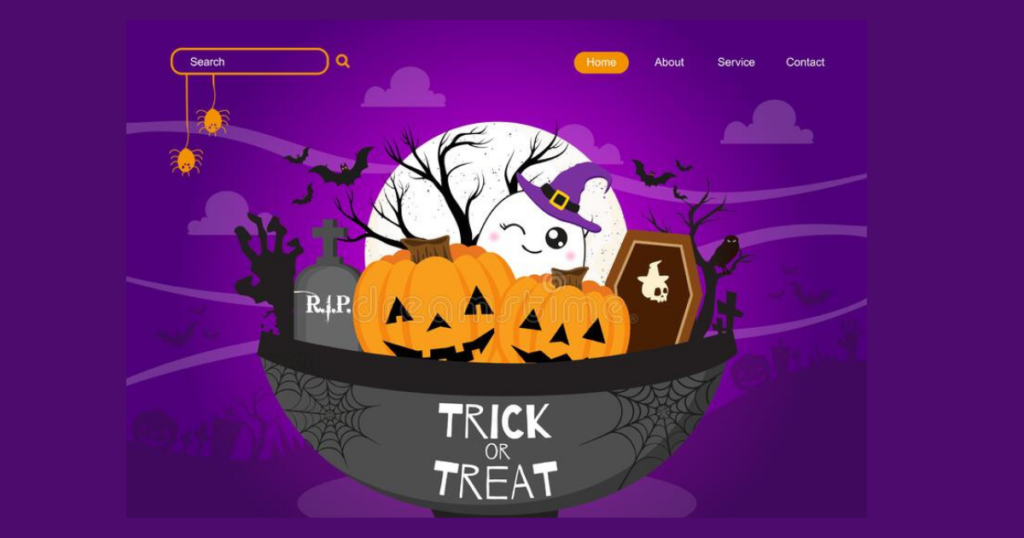 If you maintain a website, you must use special themes or pages on special occasions because these things increase the conversion rate and improve the brand awareness of your business. For example, you can implement a good-looking and informative landing page to grab visitors, add an email newsletter popup for signups, a beautiful banner at the top of the website to uplift your sales, etc.
Besides, you can get some Halloween effects on the whole website, like bats', pumpkins' snow, Jack O'Lanterns, horror fonts, etc. Some tools are available in the WordPress market to help you with these types of decorations. More so, you can organize some Halloween special games, contests, trick-or-treat events, or decorate your products spookily.
What's the point of doing these ghoulish things on your website? The answer is simple. To attract visitors and make their purchases from your site.
Add a spooky Halloween pop-up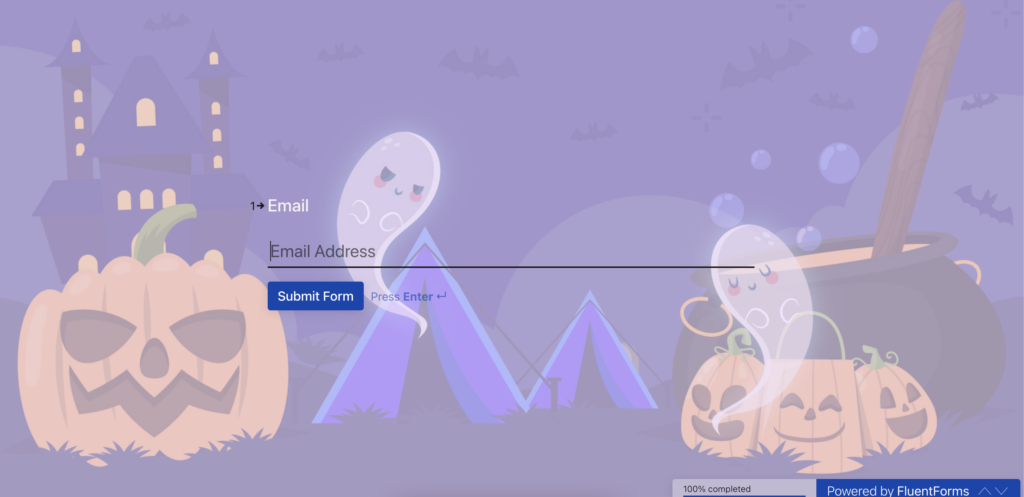 An email campaign is one of the best ideas to spread the word about occasional campaigns to your clients. But how do collect these emails? Well, there are many ways. But the best way is to add a popup form on your website a few days before the event. The form will ask for the client's name, number, and email. That's it!
Whenever a visitor enters your website, give them an optin popup. How? WordPress gives tons of form builders to do this. You can make a ghoulish popup form with Fluent Forms.
Run a Halloween email marketing campaign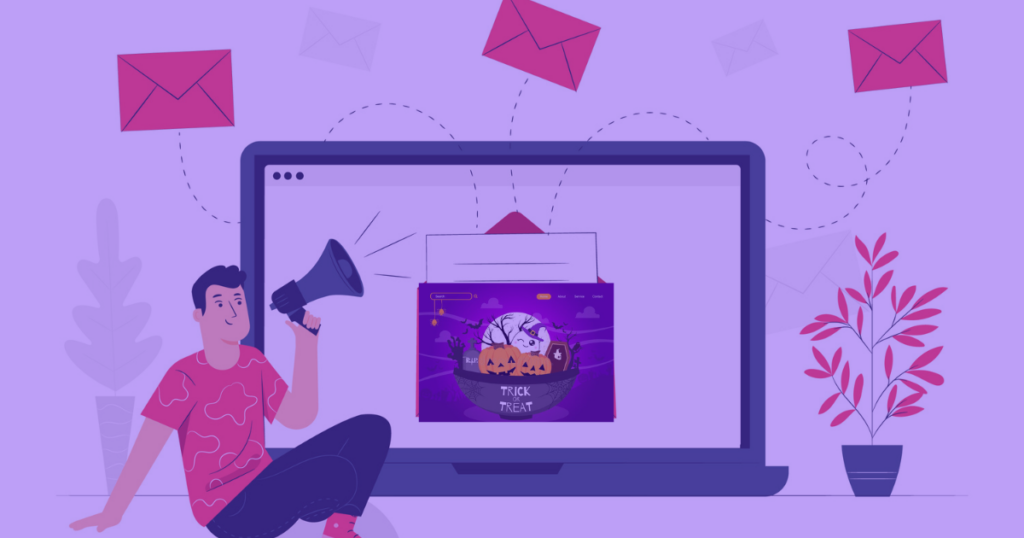 Email marketing is crucial for building a sustainable business. Besides, by building an email list, you can give your business a solid platform for launching personalized email marketing campaigns on special occasions, designing email sequences, and marketing automation funnels to build strong customer relationships and grow your business. There are tons of options to design your email campaigns for any occasion. But FluentCRM is an easy-go solution for crafting a campaign for your business.
Email marketing on this particular occasion is so important, it deserves a complete and detailed discussion of its own! Don't sweat, we've gathered the best possible resource for you. Here you can have a concise view of email marketing on Halloween.
Offer special promotions for Halloween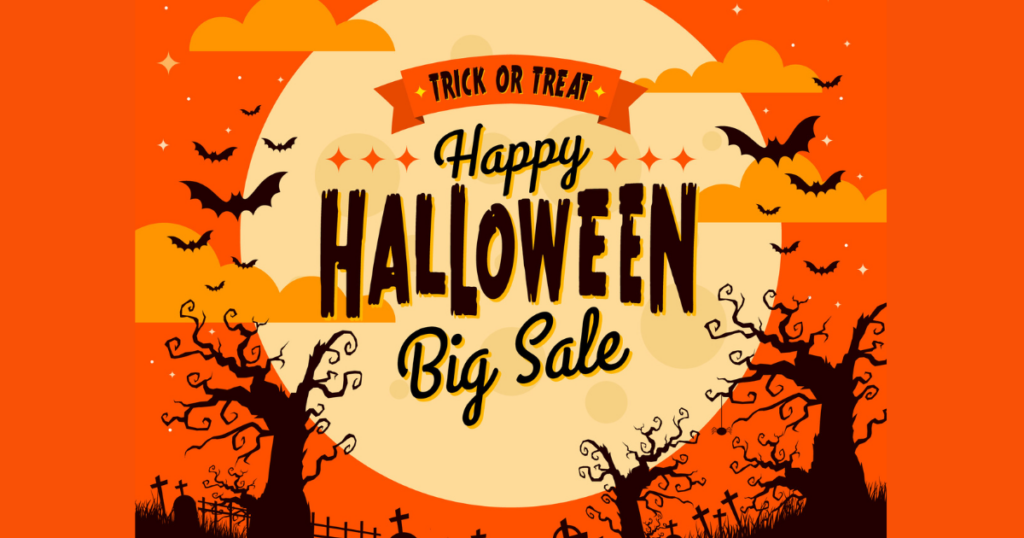 Another amazing way of grabbing users on Halloween is offering them special discounts or gifts and hosting giveaway programs on your products. The products that will fulfill their needs. That will amplify your Halloween deal campaign season and increase your brand value to others.
Share interactive Halloween posts on social media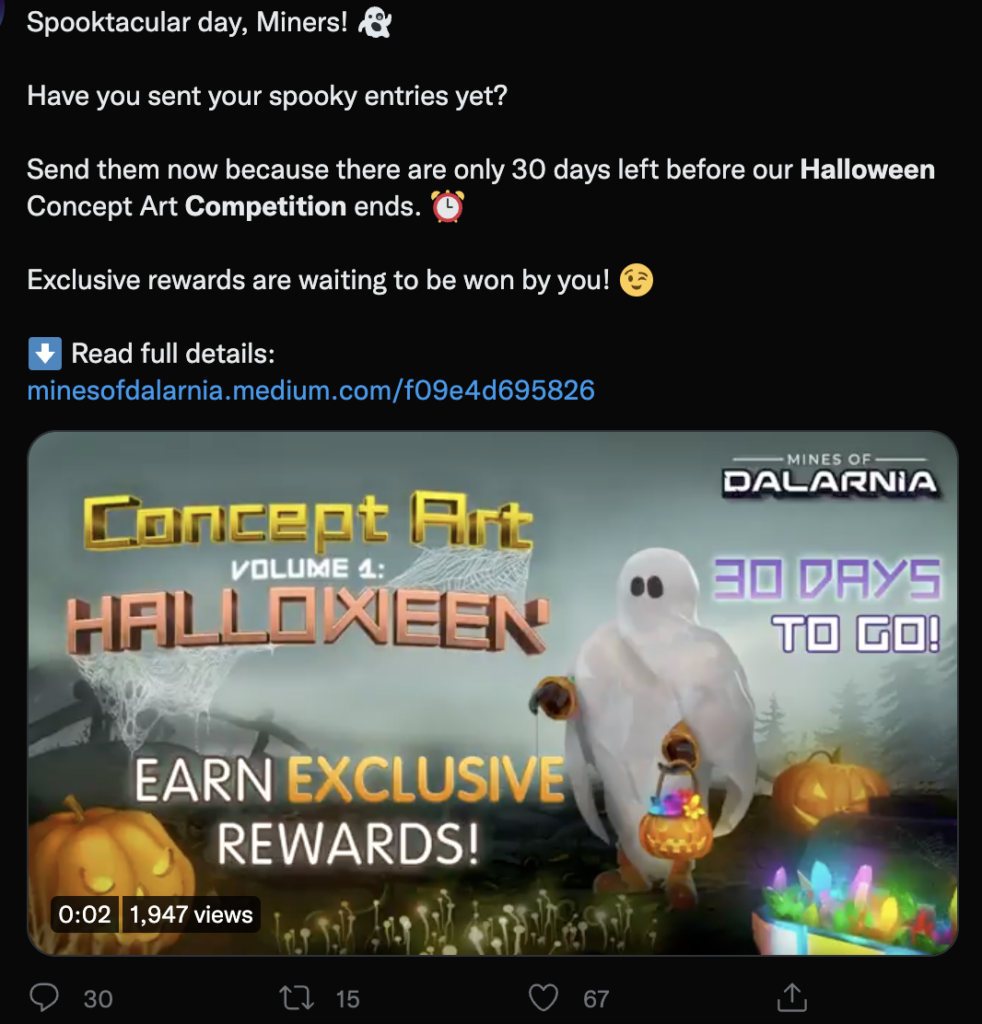 Social media platforms are used by almost 4.65 billion people around the world. So, sharing your Halloween sales, events, games, contests, or even Halloween campaign ideas can be a great way to get more traffic to your website and boost sales.
Besides, you can host some giveaways and competitions on your social media platforms by exchanging the follow back to your followers' channel. Use WP Social Ninja to collect reviews and feedback, and add chat widgets on your website to strengthen the social media marketing experience.
Utilize Halloween-based upselling or cross-selling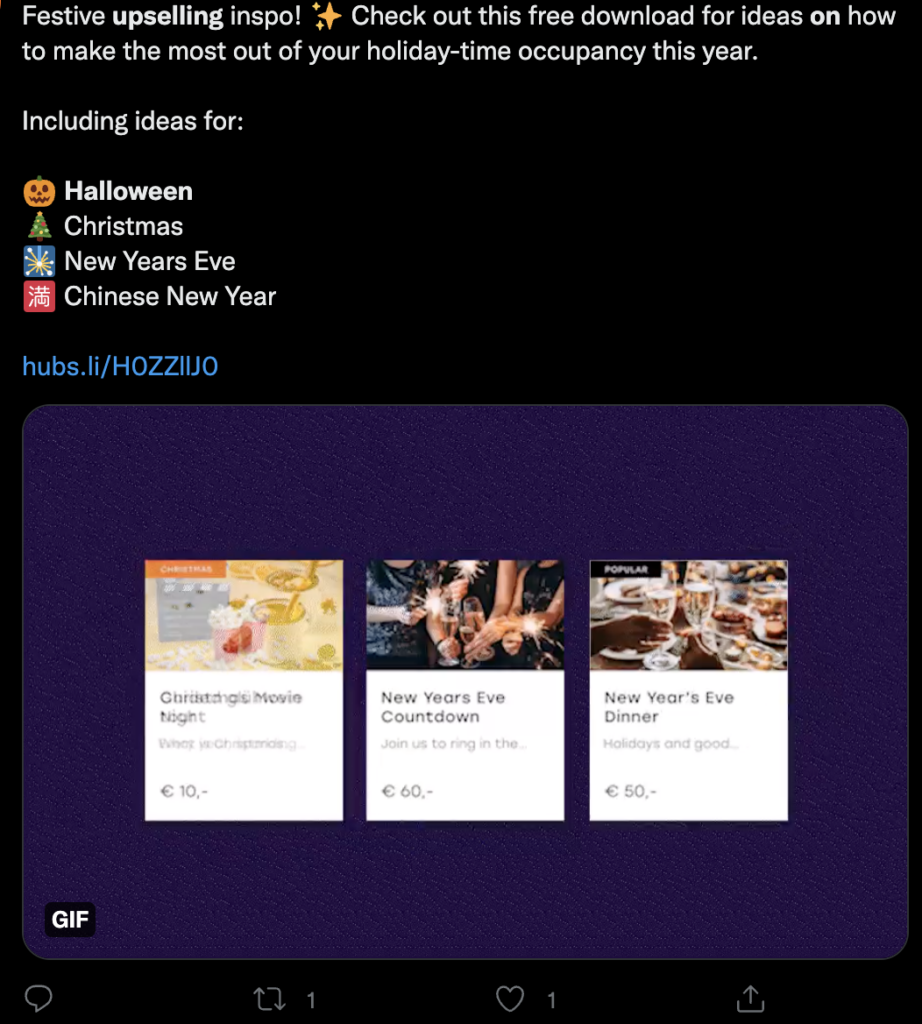 People shop for an occasion and prefer to buy additional accessories or other important products. So, seasons like Halloween are the best time to upsell or cross-sell your products. Upselling is about encouraging customers to buy quality products. Suppose you are providing a WordPress tools package at $10 monthly. For Halloween, you can offer them to get this package at only $100 yearly. That will save them $20 annually.
Besides, cross-selling is about suggesting items that are related to the main products. For instance, if someone comes to your website to buy a foundation. You can suggest taking a compact powder from the same brand to set the makeup. To do that, you can add product suggestion widgets on the relevant pages.
Cross-selling products won't just ensure you better revenue in a very short time, but it will also help you clear the inventory for new products that you would be able to sell in the upcoming Christmas season! How helpful would that be!
Keep in mind that you don't overwhelm clients with too many options.
Try diverse plans to stand out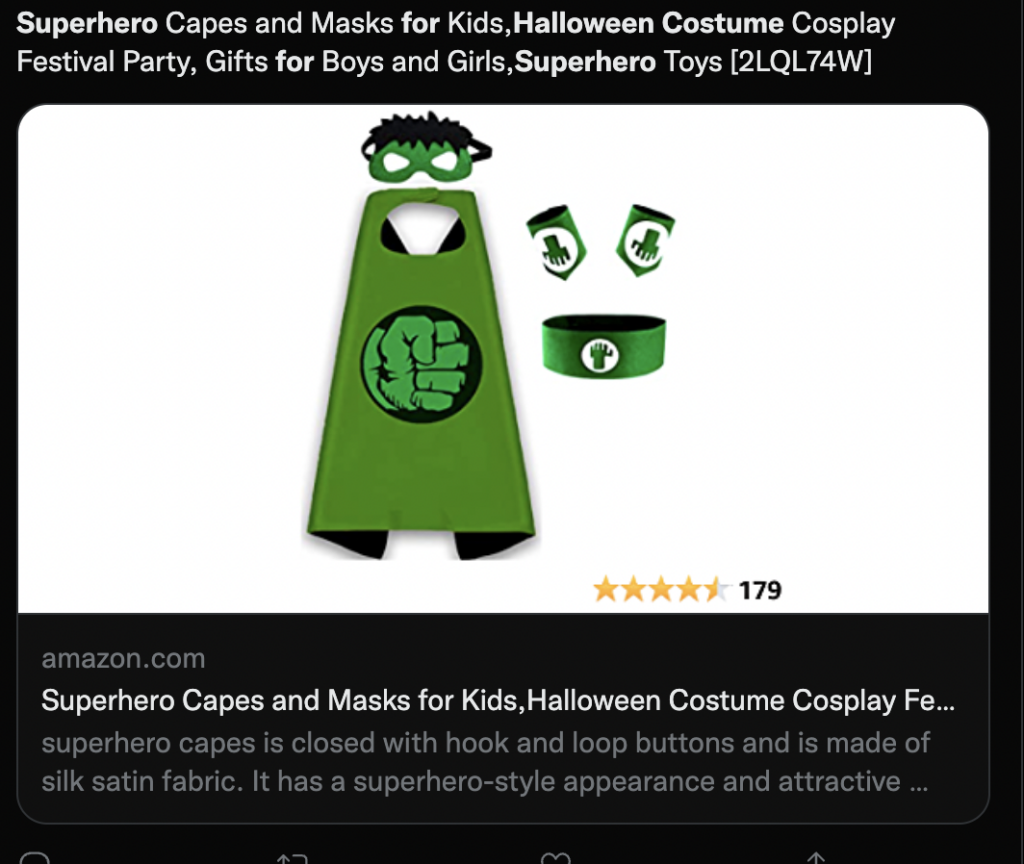 Apart from only Halloween-themed decorations, products, or activities, you can come up with some different ways or ideas to enhance your WordPress site and business. For example, you can go for a superhero or mythology-themed decoration for your online store. Look for things that are not necessarily scary but attractive.
Besides, expand your marketing areas to connect with more people, such as starting pre-advertising, collaborating with other businesses, etc.
Paid promotions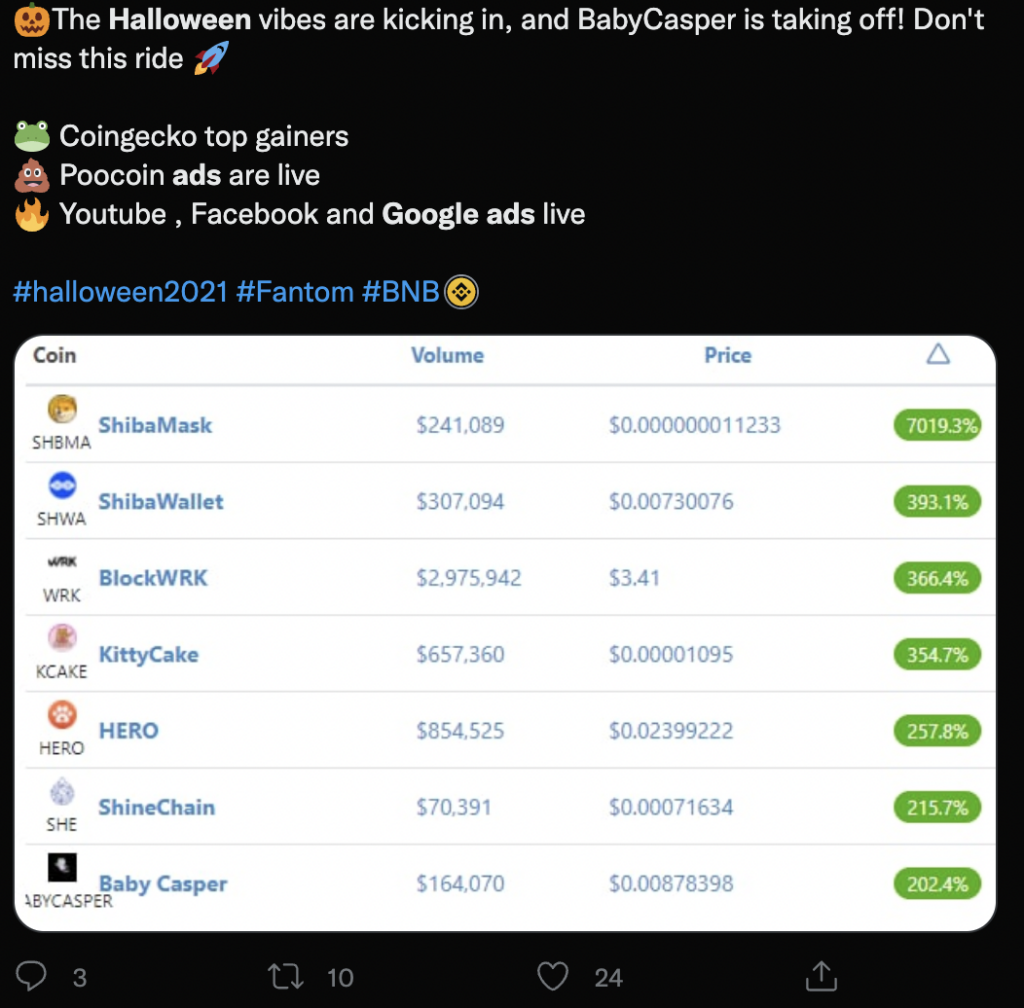 Paid promotion is one of the amazing Halloween campaign ideas to boost your business easily and quickly. For example, you can run some Google Ads campaigns about your online store throughout the month. Make sense of urgency to the ads. Utilize them with a proper discount or offer. Research the keywords that are related to Halloween. Use some paid tools for all of them to get accurate data.
Make your site SEO optimized
An SEO-optimized site or page is a must for any campaign or deal. Make your page user-friendly and SEO-friendly with a smart subject line sprinkled with a Halloween vibe. Do proper keyword research for a better subject line and content. Add attractive CTAs, and relatable graphics, and make your page mobile-responsive. Just to be sure, keep everything relevant but accurately optimized.
Witch strategy would you go for?
Of course, your campaign will vary depending on your budget. But if you go for offline strategies, social media, and event marketing, you can do well without spending much.
If you found this article helpful and want more tips and tricks, check out our articles regularly. Best of luck with your spooktacular campaigns.
Want to craft an email campaign? Click here