We just released another release in this December and maybe the last release of 2020. 2020 was the best year for Fluent Forms and our whole team is very excited about 2021. Fluent Forms 3.6.62 release was a minor release with exciting new features and few improvements.
Let's see what's in this version
New: Post/CPT selection input field
Payment Integration Improvement
Step Form Improvement
SendInBlue Integration Improvement
Database Improvement
SmartCode improvement
UI Improvement
Payment Calculation Improvement
Post/CPT selection input field
This is a brand new input field that will open whole new possibilities. Now you can select any custom post types and apply post queries.
Possible Use cases:
Provide any post selection in a form
Create select input from your Woocommerce products
Create select input from your customer's order
Any other custom post type relationships.
SendInBlue Integration Improvement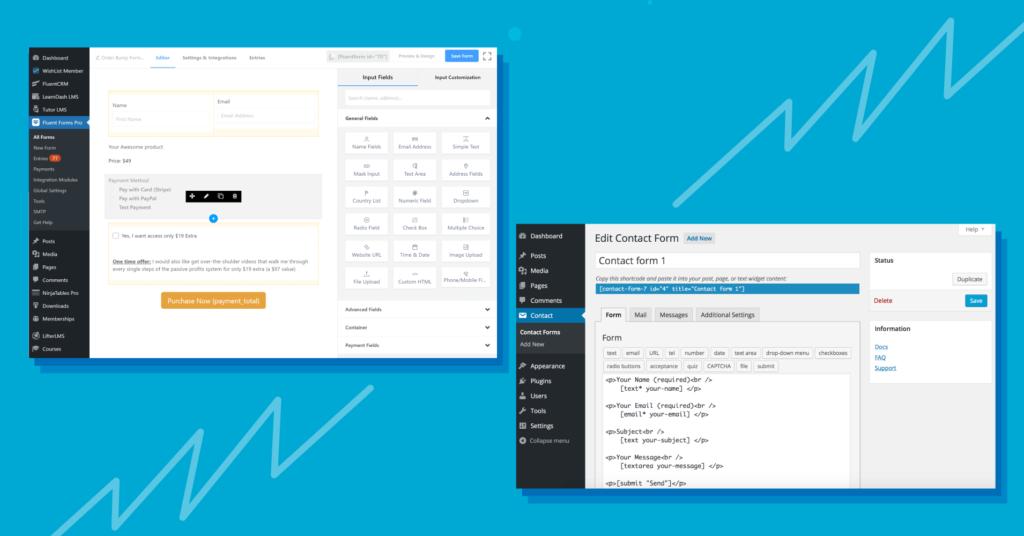 SendInBlue is a great email marketing SAAS solution and we have many customers who use this integration. In this version, we have fixed a few bugs where users have more than 10 lists and many fields.
Payment Calculation Improvement
Fluent Forms has a robust payment module where you can accept payments using PayPal or Stripe. In the next quarter, We are going to release subscription / recurring payments.
From now, You can include any payment item into another calculation formula.
Other improvements
In every version, We improve and add features that will help our customers and users. We got a few bug reports from our community, and we addressed all of them and fixed them.
Step Form Improvement
Database Improvement
SmartCode improvement
One More thing!
We are running a Christmas and New Year Deal for all of our products. You can grab a lifetime deal on any of our products.