Maybe to some of you, Twitter suddenly became more exciting after Elon Musk made a move on this social app. But Twitter has been popular forever. Twitter for marketing, socializing, or raising your voice against something; It's nothing new.
The little bird app, Twitter, is simple to use, and the whole concept of hashtags most probably came from here. You could say you don't enjoy Twitter as much as Instagram or Facebook. However, you must have seen the other two apps show you screenshots from Twitter posts or clips from TikTok for the most part.
Our point is, everything basically circles around every social media platform, and somehow people still ignore Twitter as an entertaining source. Is it because Twitter sounds or looks or seems too professional?
We'll let you be the judge of it. Here's a list of the topics we're gonna discuss.
Twitter in the pandemic
The world faced a pandemic as soon as the new decade started. Luckily, it's the advanced decade of social media, and people around the globe are ready to help each other online. The help can come as online charity, memes or songs for entertainment, friendly online communication to lessen the stress, etc.
Here's how Twitter helped.
People could access information from the Covid-19 tab on Twitter Explore
Launched #KnowTheFacts about Coronavirus and #WorldHealthDay supporting healthcare heroes
Joined hands with WHO for Q&As
Safety for journalists with a $1m donation
Strict regulations against misinformation and hate speech
Spread instant news faster
The upside of Twitter is that experts can use this app to share knowledge and information with people who want to know. It helped us get real-time updates from every corner of the world.
State or city governments also took it to Twitter to announce the latest news about Covid cases, hospitals, vaccinations, and healthcare.
Brands used Twitter to communicate more while marketing their products and ensuring the customers' and employees' safety and satisfaction.
How is Twitter used for marketing?
Known as the SMS of the internet, Twitter is a microblogging site that delivers a message within 280 characters per tweet. The more you explore this app, the better you'll realize how informal one can be on this app!
Big brands sometimes tweet fun posts and replies without any filter. A witty reply can definitely boost engagement and make your brand known. It doesn't hurt to jump into the most exciting culture of this decade- Memes!
The social media person behind Twitter's official handle knows how to tweet a short sentence and engage people.
But nothing beats the time when Facebook, Instagram, and Whatsapp were down, and Twitter made everyone ROFL with just one tweet!
If you go through the comments and replies, it gets even funnier. All the verified handles started communicating like breaking the fourth wall! It was a nice opportunity to promote their brand since "literally everyone" was on Twitter.
Let's not ignore how Twitter poked fun at McDonald's for their forever-broken ice cream machine in the replies.
We're not saying informal, funny, or sarcastic is the only way to do marketing on Twitter. This platform works best for brands with specific hashtags or hashflags. Hashtags will start trending, and the whole world will know about the product or service.
A channel can be formal and still be popular because of the content. It totally depends on the audience and the person behind the @. But of course, a little fun never hurts.
Why use Twitter for marketing?
Social media for business and marketing is about reaching out to a target audience online and promoting. Choosing the right platform is sometimes tricky. Platforms like Facebook, Twitter, Instagram, TikTok, and Snapchat also have different age groups and income ranges.
Millennials and Generation X seem to be more active on Twitter than other age groups. These are mostly the high-income ranges and are most likely to be your target audience for marketing your product or service.
This shouldn't mean you can't target Gen Z or Gen A. The 13 to 24-year-olds can market your product on Twitter better than those who will just buy online. With one tweet promoting your product, you will get the reach you want.
We can list many reasons why you should use Twitter for marketing.
Wider reach
Irrelevant of age group, Twitter is a place where you get to be professional and funny at the same time. It's free and public, so a tweet spreads faster. Besides, a word or phrase of a tweet can fall under some specific category and show up on someone's timeline who wasn't following the topic at all.

Suppose you sell shoes, and one of your customers compared the comfort with cotton or clouds in a public tweet. This tweet can end up under the "clothes" topic because of "cotton" or under the "nature" topic because of "clouds"! This way, those interested in "clothes" or "nature" but don't know your shoes will find the tweet.
Your brand, business, or product should have an official Twitter handle so that people can like, comment, mention, retweet, or quote-retweet your tweets. Keep communicating with them for more reach and engagement.
The best part of Twitter is "Twitter trends." Not just hashtags; a word or a phrase can start trending if enough people use it in their tweets. It takes roughly an hour for a community to trend a million hashtags. News channels and media pick up on these Twitter trends and spread the news outside social media.
Fast & free
Promotion in seconds! Tweets don't take much time to craft because of the character limit, multimedia post option, Twitter threads, and easy process. You only need texts, links, hashtags, and maybe some emojis if you're a professional handle.
It's very easy to craft a tweet, and it's even easier when it reaches your target audience super fast!
Hashtags make the process even faster by going viral in volumes. If you can create a loyal and dedicated customer base on Twitter, your promotions will happen without you doing much.
Quick support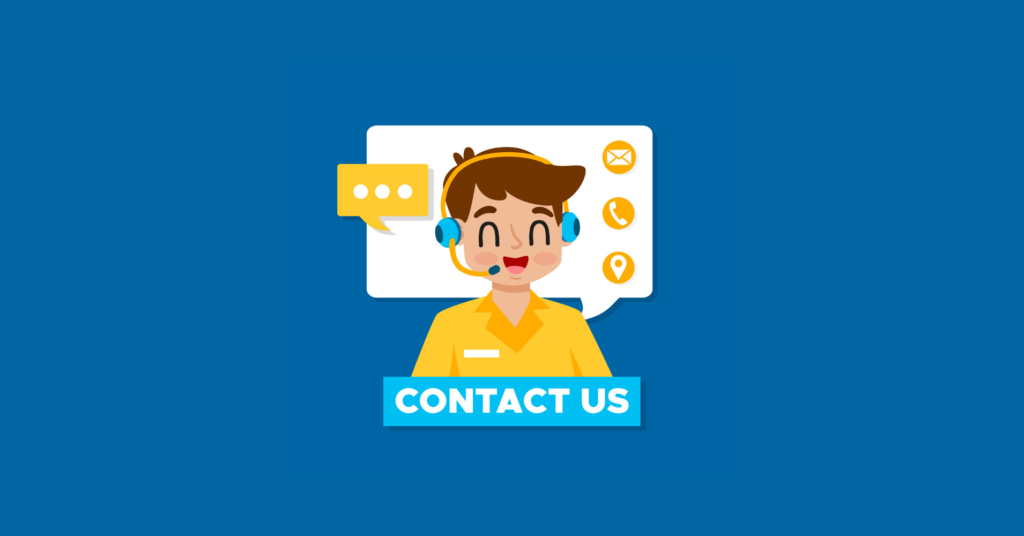 The most useful thing about social media marketing is the instant contact option. Your website might have an online customer support team. But some customers don't want to open support tickets and wait for a solution. They might find the Twitter DM feature quickest and most accessible.
Twitter mobile or web version, DM feature is available everywhere! Make sure to answer the customer's query as soon as possible. Or tell them to open a support ticket and that they'll be on the priority list. It's really an awesome way to ensure customer satisfaction.
Short content
People only want short and bite-sized content rich with information but not gibberish. The human brain is accustomed to soaking up information in under 8-10 seconds and loses focus on anything further than that. So, short-form content is the future.
66% of consumers pay the most attention to snackable content from brands. A tweet or a thread of tweets are the best types of short-form content. This helps marketers or experts (on anything) who are trying to brand themselves. They can tweet their knowledge compact in a few words and create a Twitter thread.
You can even craft a thread containing a short tutorial if you're selling a product. You can add visuals, links, and details to keep the tweets engaging. Your audience would much rather see a tutorial on Twitter while lazily scrolling than Googling it.
Why not break down your blog post into a few tweets in short? You can paste the blog link at the end and say, "Learn more here." Not everyone is keeping up with your blogging site. They'll see your tweets and might open the blog for more on the topic.
Twitter is rightfully called a "Microblogging site."
Looks professional
Teenagers don't use Twitter for business purposes. Most people on Twitter are either here for memes, news, or updates. But the thing about Twitter is that it looks heavyweight and formal.
For some reason, people see Facebook or Instagram as entertainment platforms. But Twitter is different. A tweet about politics on Twitter or from a politician has more impact than Facebook or Instagram.
Tweet about your product in both funny and formal ways. Just however you think fits your audience.
Hashtags
A "#" before an unbroken phrase is a hashtag, and it links all the tweets in the world that uses it. People can click on the hashtag and get every tweet on the topic in one place.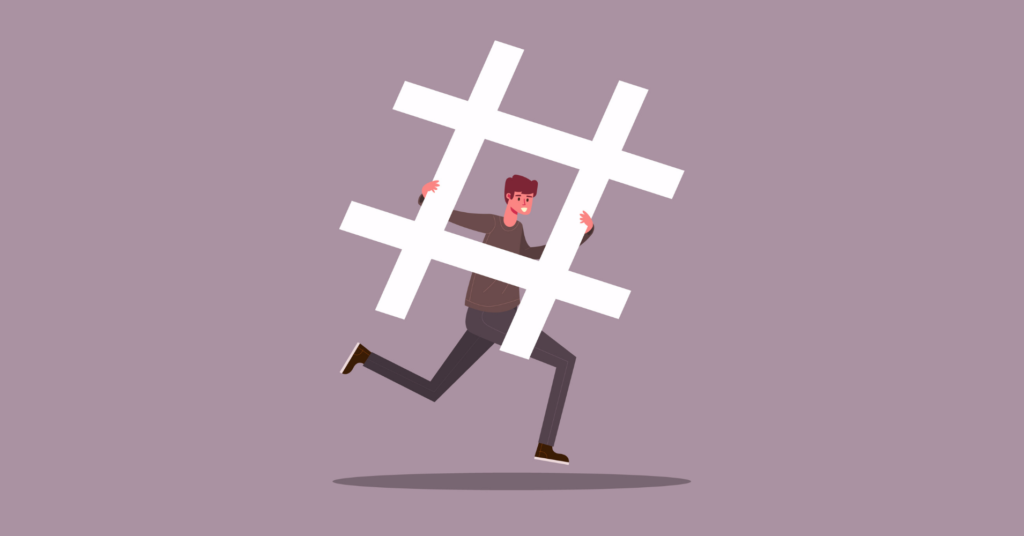 You don't need the hashtag to trend as long as your target audience knows to click the hashtag and get all the previous tweets. For example, the hashtag "#FreshTea" is in all the marketing tweets from FreshTea official Twitter handle. A potential customer might stumble upon one tweet and click on the hashtag to see all tweets about the product.
This is basically a curation or a collection of tweets without saving anything. The hashtag saves all of it for you. It's convenient for customers, followers, or a new audience because they can explore the hashtag to learn about the product.
Works as a search engine
You haven't checked, but your competitors may already be on Twitter! Sure, you don't need a handle to research their tweets or marketing process since it's all on the web. But it won't be of any use if you know the trick but can't execute it with your own audience.
Twitter lets you search anything in the Twitter search bar. You can also search for stuff on your own profile (from mobile app only). Search for some message you are looking for in the "Search Direct Message" option.
Prospects can look up your business on the Twitter search bar as well. Your handle better be there before they find the next best brand!
Tools for Twitter
Just because you're good with Twitter, doesn't mean you can't automate stuff! Most established brand handles use a reliable tool to regulate the tweets, ensure safety, or calculate engagement and reach.
Of course, Twitter has the "Analytics" feature built-in (desktop version), where you can see almost everything in the monthly report.
However, if you wanna schedule a Twitter thread, you need an external tool because Twitter only schedules tweets in real-time. Tools for Twitter analysis, auto-shuffling older tweets, or finding the best hashtag are necessary for any business.
Here are a few best Twitter tools:
Hashtagify: identifies trending and relevant hashtags
Twitonomy: For competitive analysis
Mentionmapp: Finds leads
Tweepi: Finds inactive or unwanted accounts from follow list
Mention: Crawls and finds any mention of your brand even outside of Twitter
Typefully: Schedules Twitter threads
Lately or Pictory: Auto-create content
Once you start social media, you'll learn big names like Hootsuite, Buffer, SproutSocial, etc. Play the field, try stuff on your own, and see that Twitter is not complicated!
Finish line
Even though Elon Musk stopped his $44B Twitter acquisition deal because of the "volume of spam and fake accounts," Twitter will still be there. Your brand or business needs social media exposure, and Twitter cannot be left behind.
Another one of your competitors just tweeted something engaging and gained at least one customer!
Twitter for marketing doesn't mean your brand handle has to talk about business and sales all day. No need to be too intense with marketing jargon.
So, what is Twitter marketing?
Craft a tweet related to your product, cry for an edit button on Twitter, or even post puppy gifs; just be consistent and engaging on this app for your audience.
We'll get back to you will some marketing tips on Twitter next. Stay with us!