Installation ( One-Click Demo Import )
Demo Import:
Find plugin One Click Demo Import and install the plugin.
Navigate to Appearance -> Import Demo Data
Click On Import. Button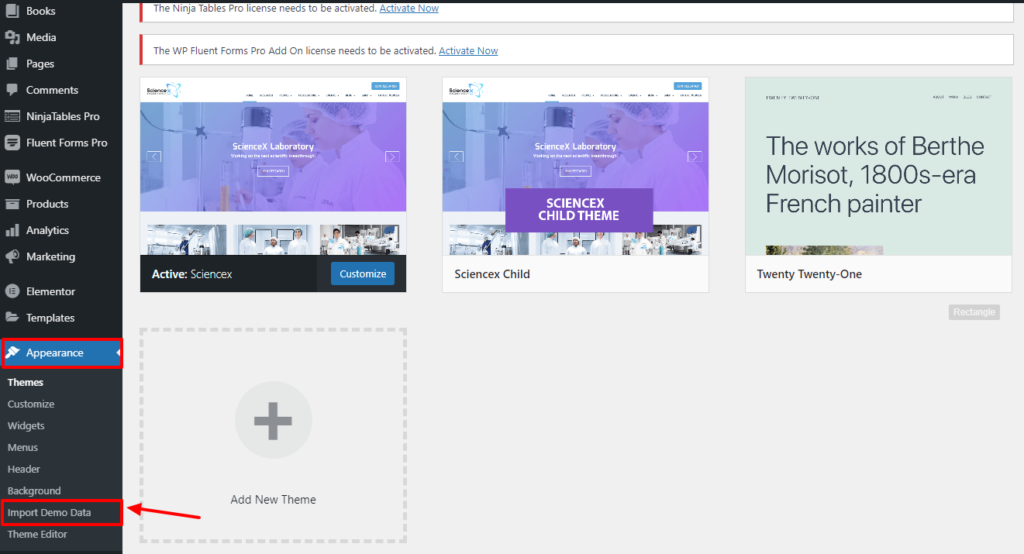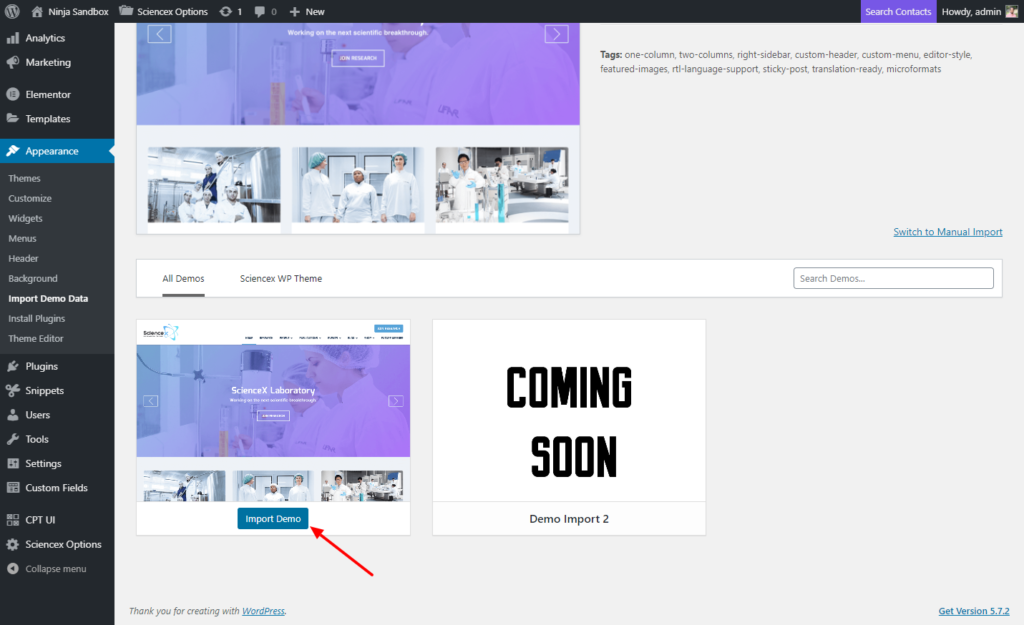 Science-X WordPress Theme comes with custom one-click button import options. Thus you don't need to start creating the site from the beginning. Just hit the IMPORT button, grab a cup of tea and relax for a while.
After the Demo import, you might be still watching the Blog page as the default front page of the site. This doesn't mean you have to start building the site again from the beginning. A few tweaks in the settings will bring you back to the exact one you saw on our Live Demo.
Navigate to the Appearance > Menu. Look for the Edit Menus option on the top left corner of the screen. Select Main Menu from the options given in the Menus Editor box.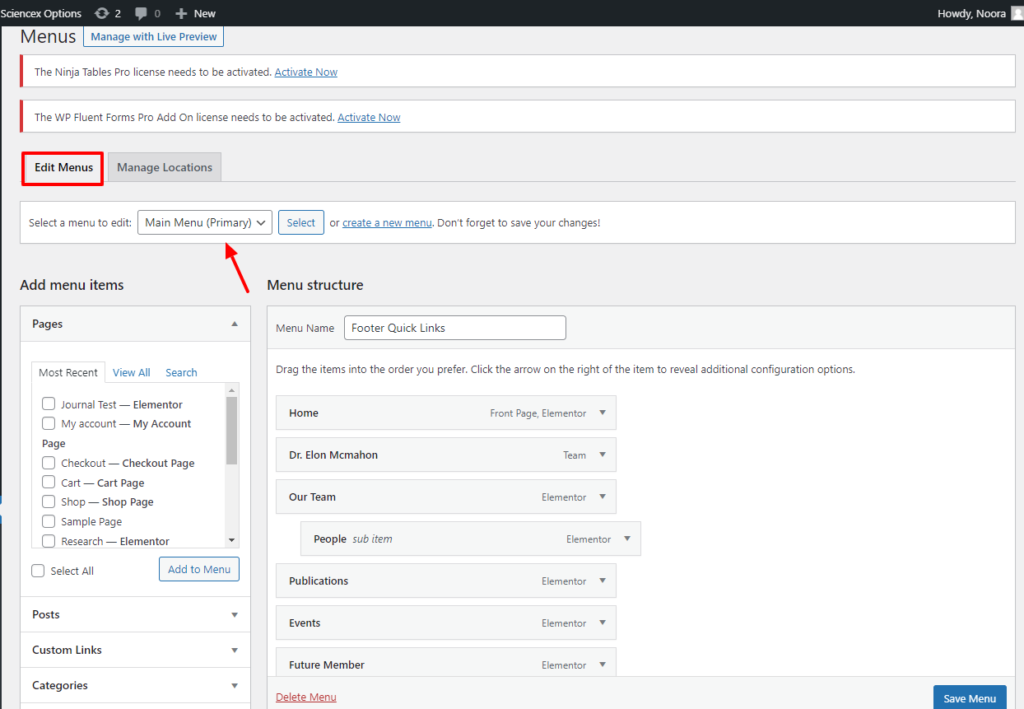 After completing the task on the top left corner of the page, Locate the Menu Settings on the bottom of the same page. Find Display Location and select the Primary. Don't forget to click on the Save Menu button, otherwise, all progress will be lost.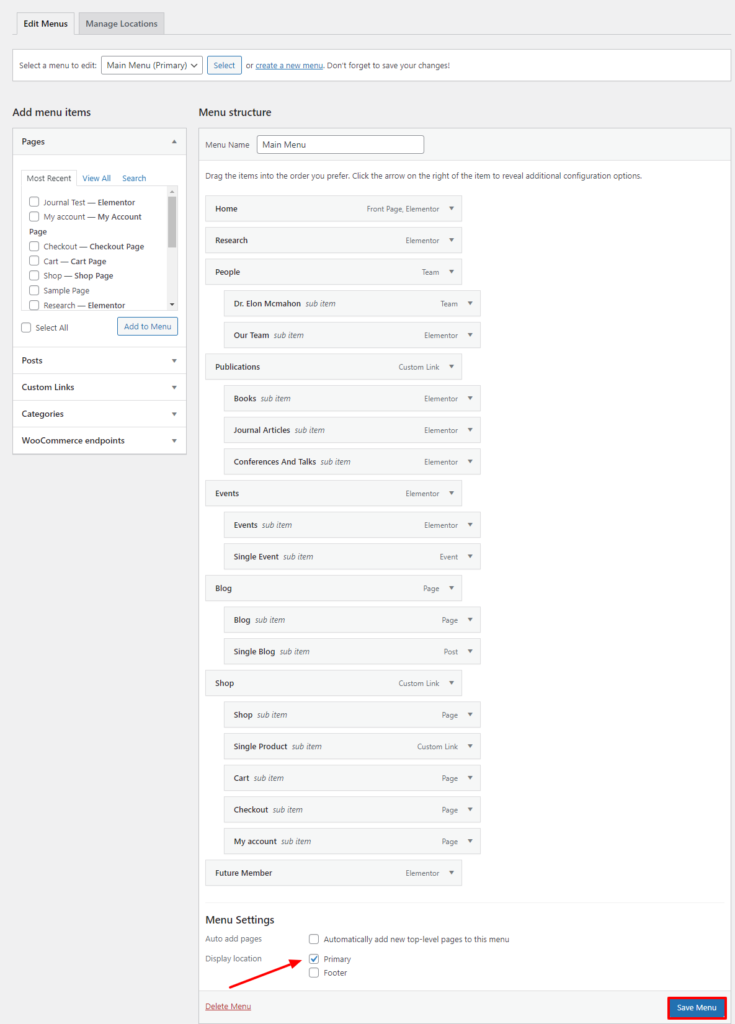 Navigate to Settings> Readings> Your Homepage Displays.
Mark A Static Page and select Homepage > Home, Posts Page > Blog Page.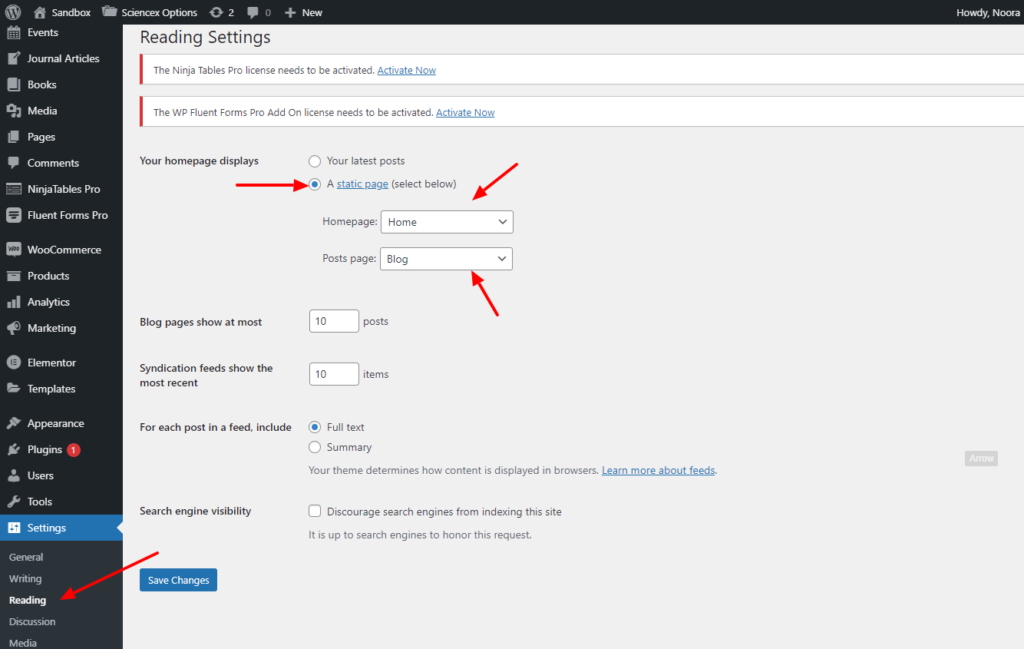 Navigate to WooCommerce > Settings > Products
Select Shop Page > Shop.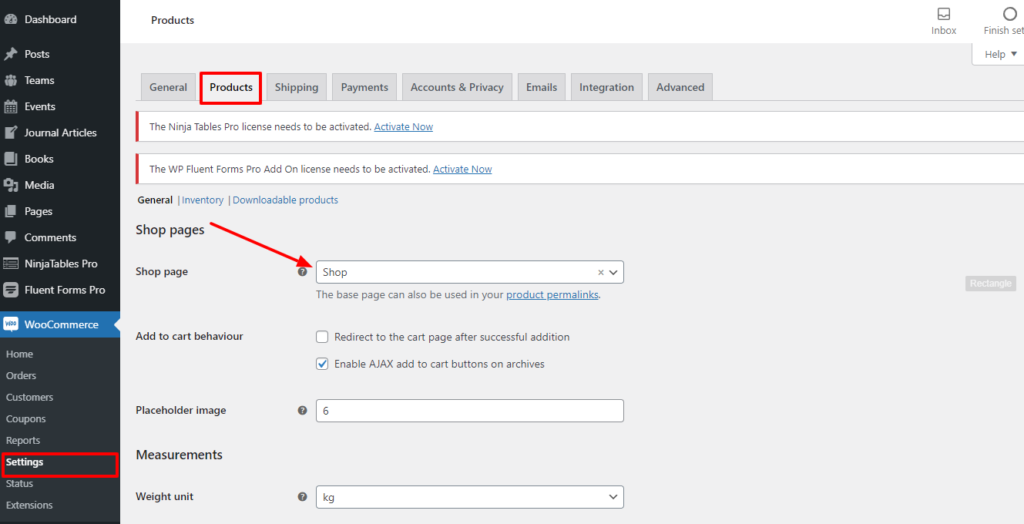 Color & Typography:
This is an Elementor Setting but I am discussing it because it is necessary to have the proper color tone and typography. Otherwise, you may not get the best view of the Theme.,
As you are logged in to your WP admin panel. Locate Edit with Elementor from the admin bar and click on it.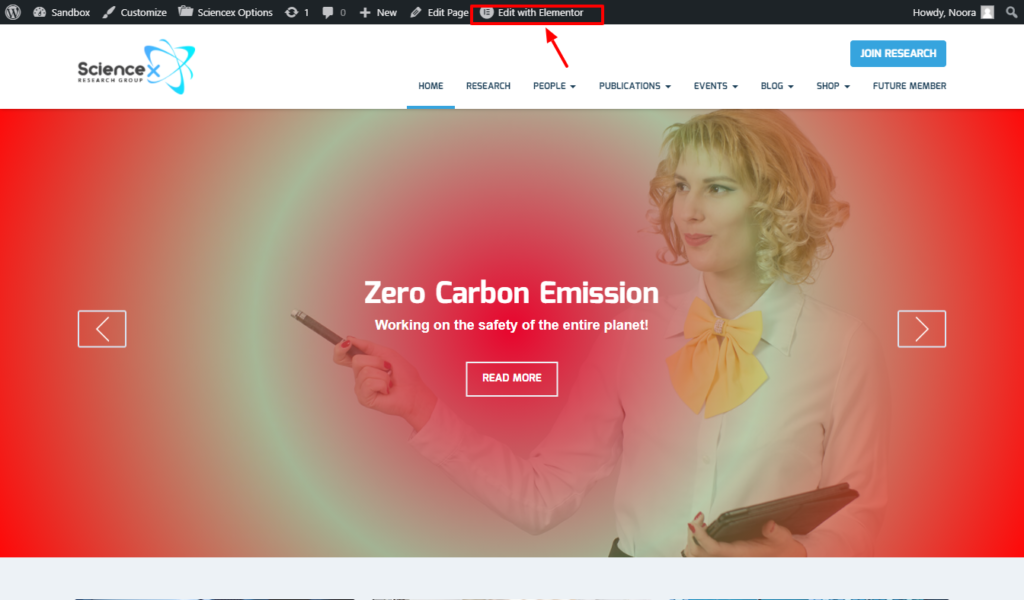 Go to the Elementor Settings > Style > Default Colors.
Input the color codes as it is shown below and click Apply to save the changes after editing the colors.
Primary: #183c55
Secondary: #edf2f6
Text: #183c55
Accent: #35a6df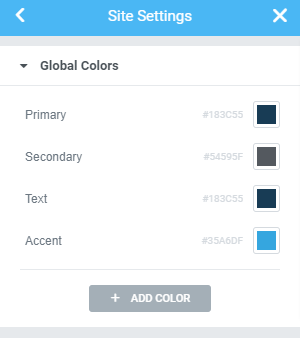 This is done for now. Right now you have the same visuals as it was shown on our live demo.