Theme Options / Science-X Options
Science-X Theme comes with a very powerful Theme Options panel based on Redux Framework. After the theme is installed you can access this panel by logging into the WordPress dashboard and clicking on Science-X Options.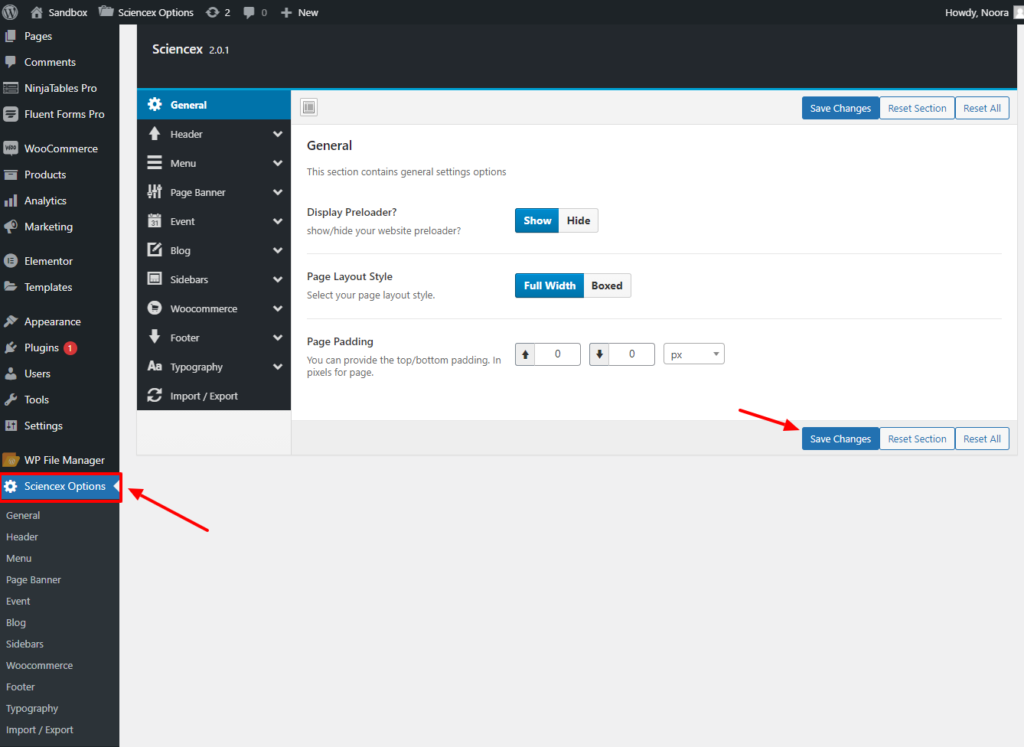 Notice: Before leaving the 'Theme Options/Science-X Options' tab make sure to click the 'Save changes' button at the top of the panel, otherwise your changes will be lost.