Team Profile Information Editing:
Team Profile Editing:
1. Input Name, Biography, Add Category: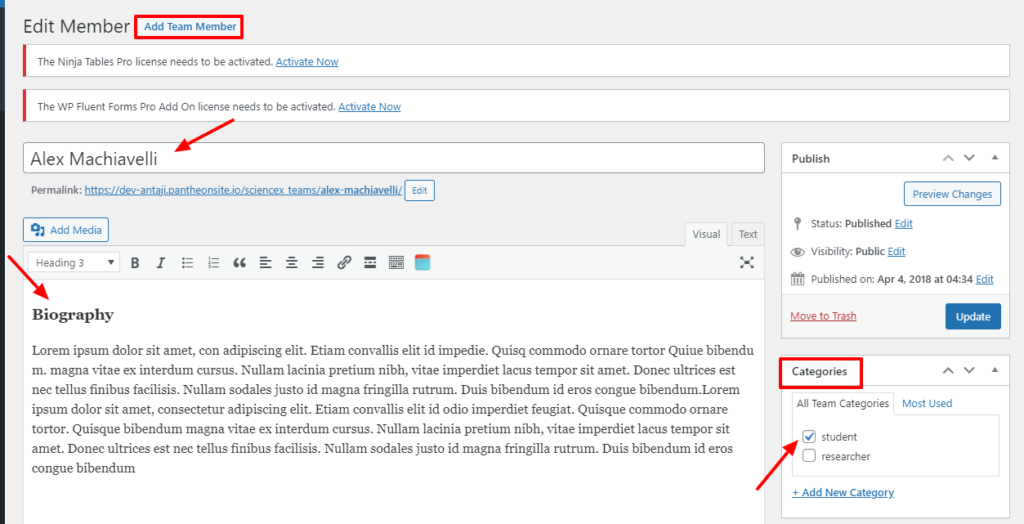 2. Enter Designation, Institute Information, upload Page banner, and Member Profile Image: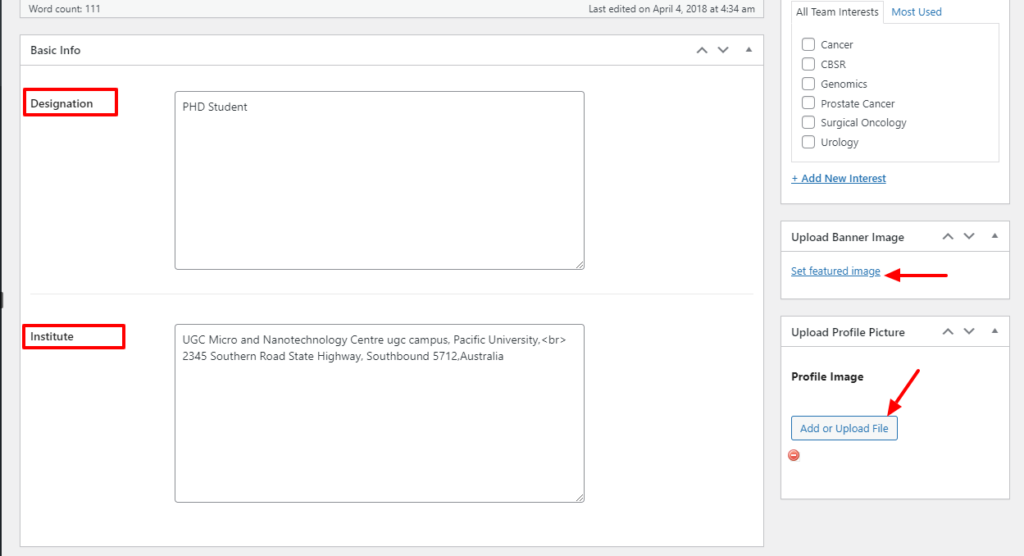 3. Enter Contact Information:


4. Enter Education Information of Member: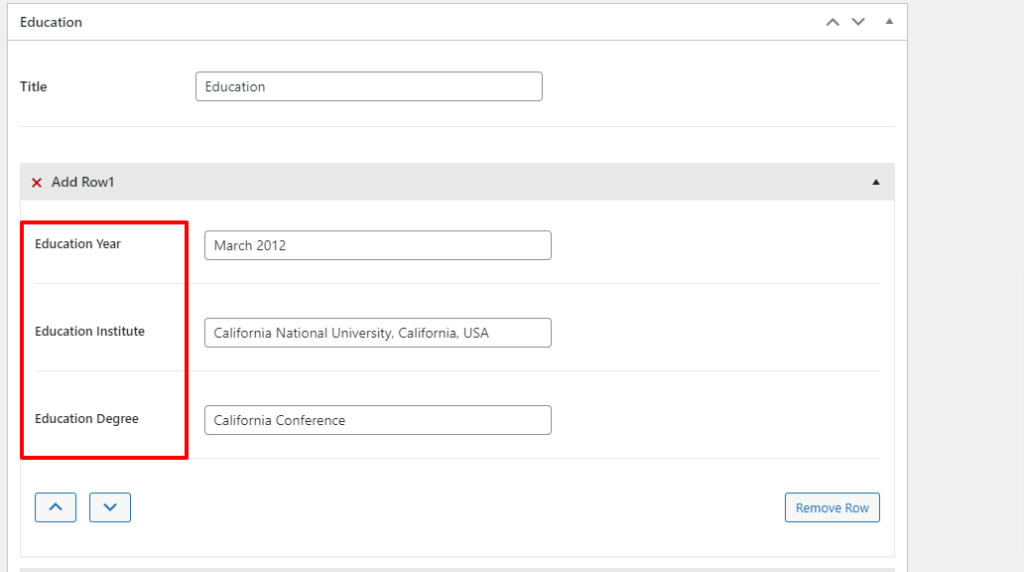 5. Enter Professional Experience: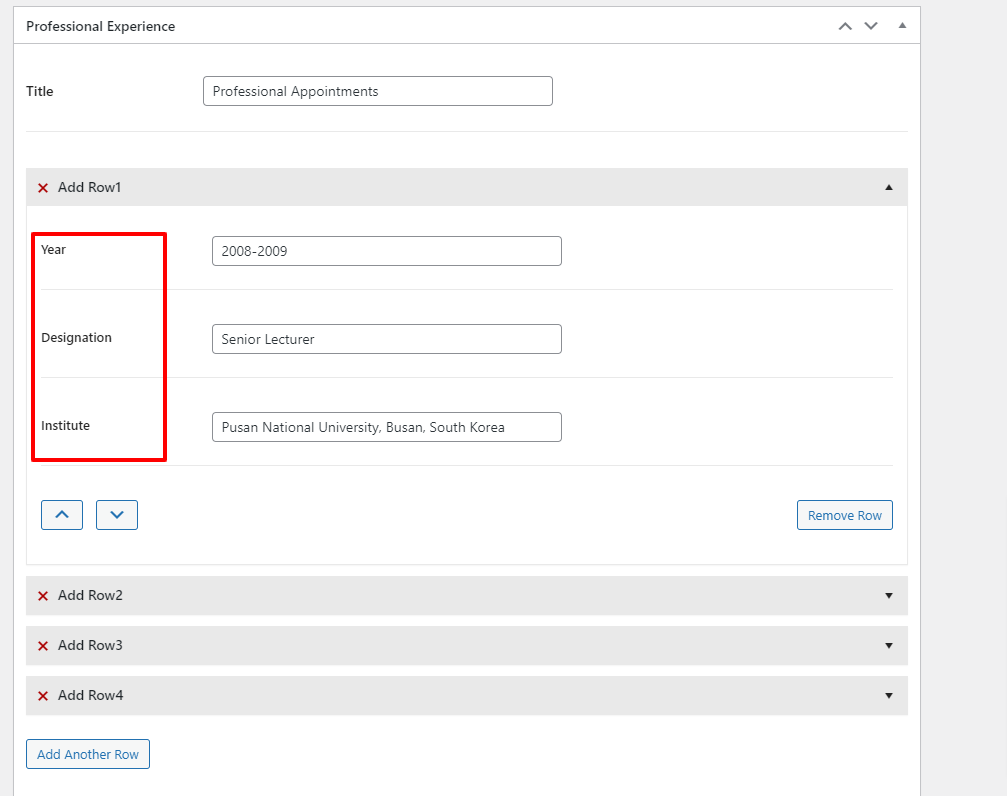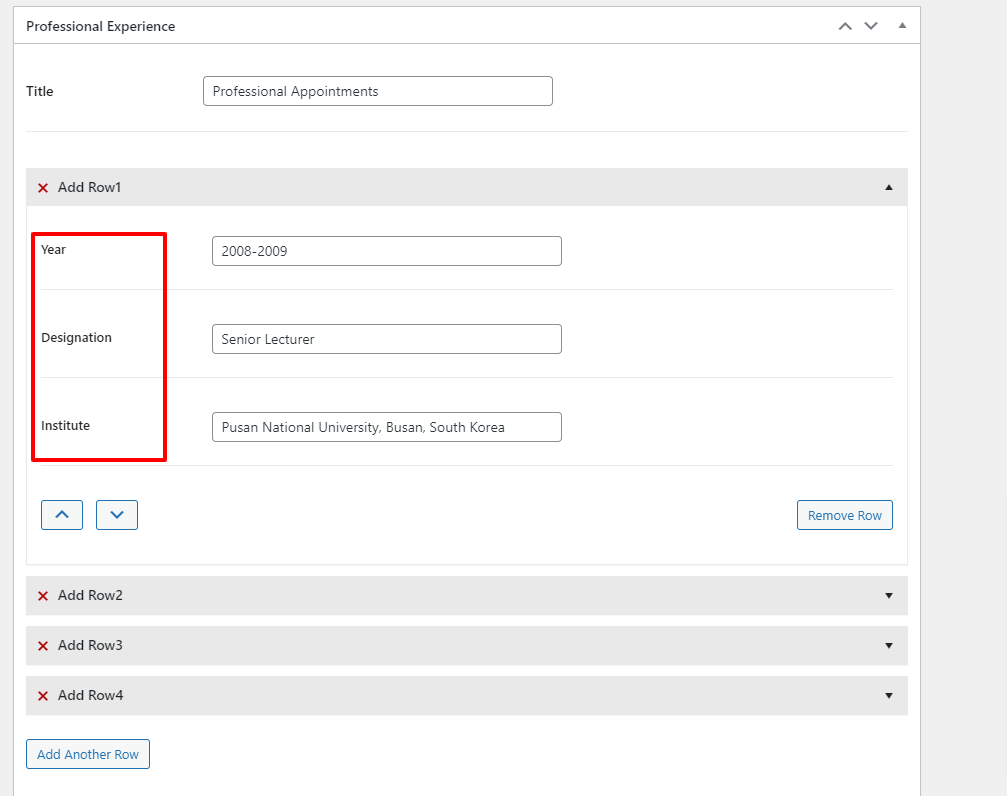 6. Enter Awards Prizes: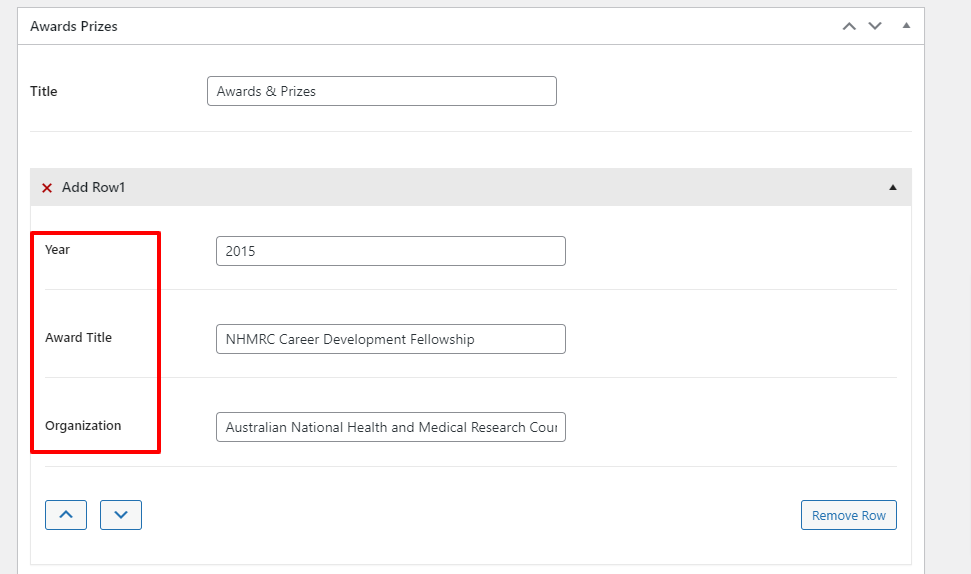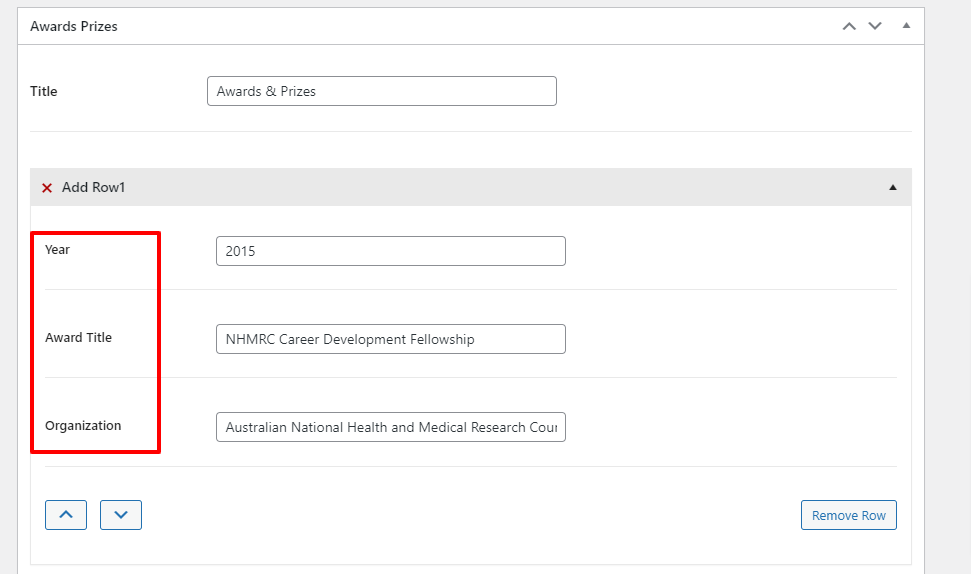 7. Enter Social Profile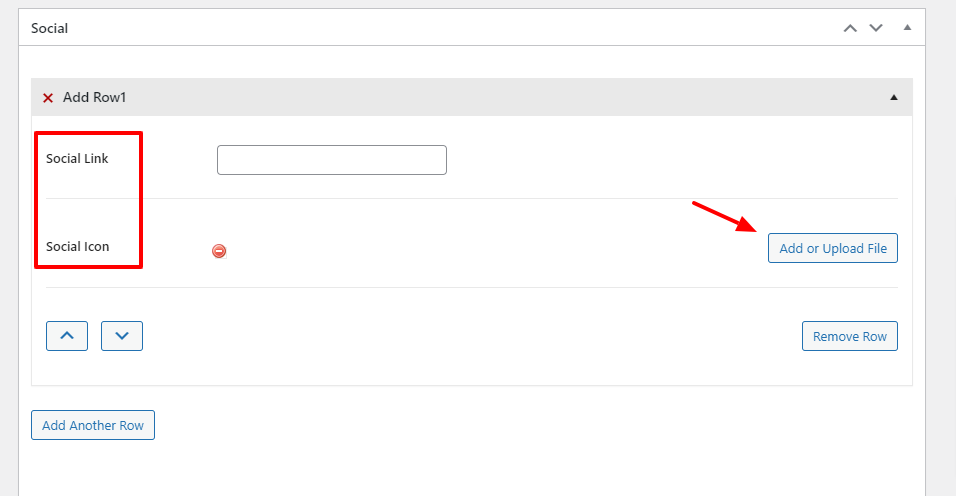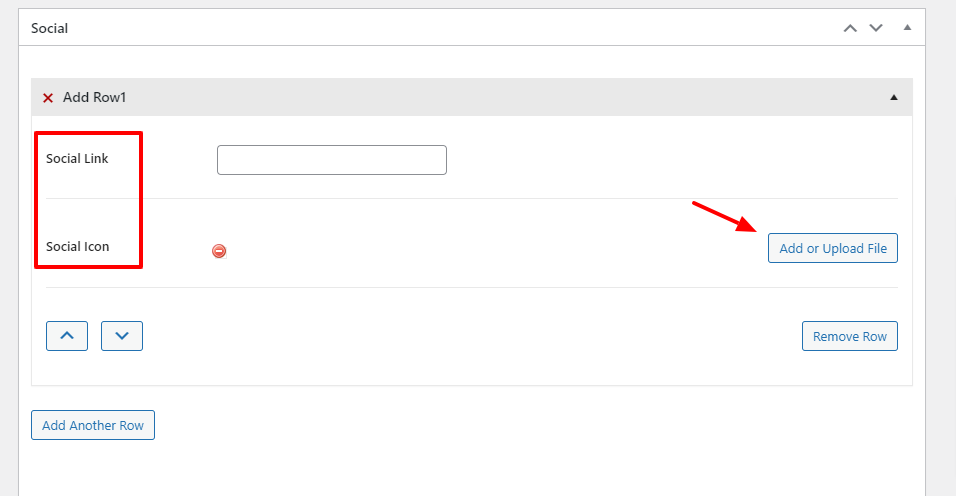 For displaying the Team member list, we have created king Elementor materials for you. From Elementor, Go to the Science-X tab, here you'll see the Team List element.