Fluent Forms - Make Effortless Contact Forms In Minutes!
Your WordPress forms are just a few clicks away. Select your form fields, click on them or just drag & drop them to the editor, put some dynamic conditional logics if necessary, and voila! You got your unique, super rich form.
Intuitive & Easy To Use Form Builder
The experience of creating an online form has never been so fluent. The intuitive design of Fluent Forms puts all the tools right where you need them!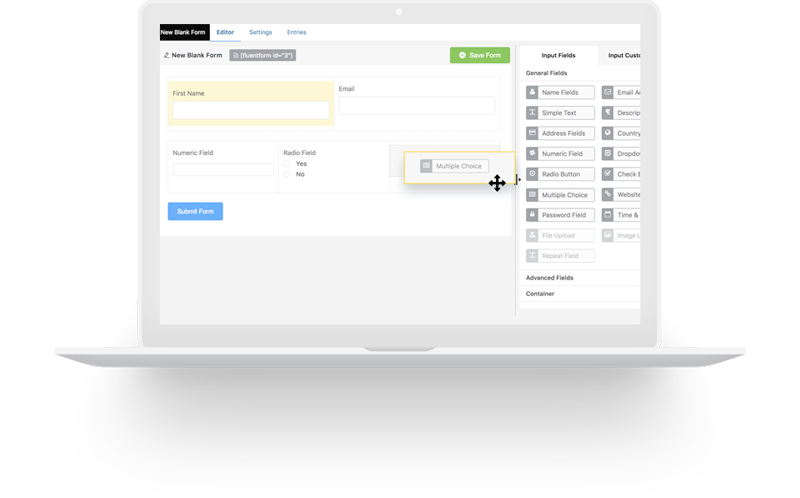 Drag & Drop Contact Form Builder
Our powerful drag & drop contact form builder allows you to easily create WordPress contact forms and other online forms in just a few minutes without writing a single line of code. Building forms is now easier for you than writing and drawing it on a piece of paper!
Fluent Forms offers 3 form templates that are already designed for you, so that you don't have to plan, design and create a form from scratch. Most used forms like Contact Form, Support Form and Event Registration Form are ready to use for you, anytime!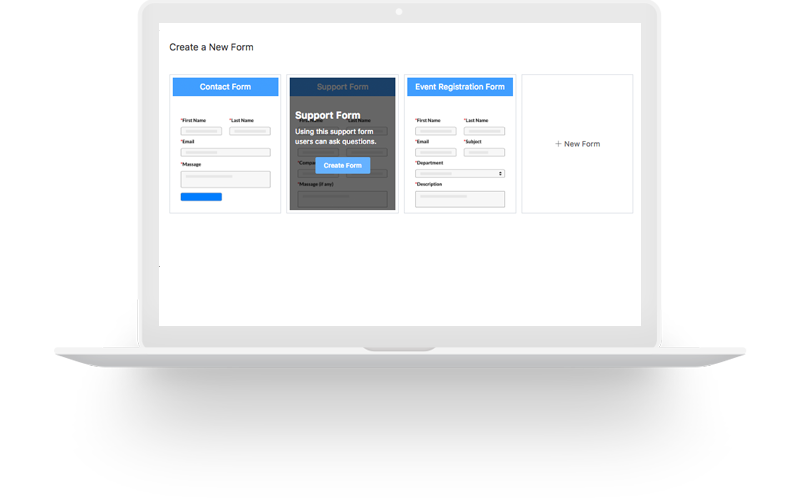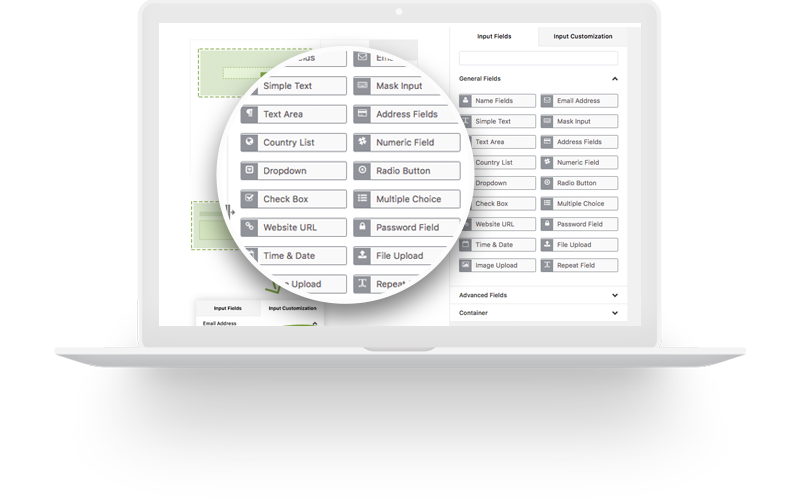 All The Input Fields You Need
Fluent Forms comes with all the possible input fields you might need to create a form. From Simple Name input fields to Customisable Text fields and Checkboxes, Repeat Fields or Custom HTML- everything is within your hand's reach, waiting to be deployed!
Don't make your audience go through long scary forms when you have the options to arrange them in a smart way. Deploy your input fields in two or three columns whenever necessary, and give them a more compact and professional look.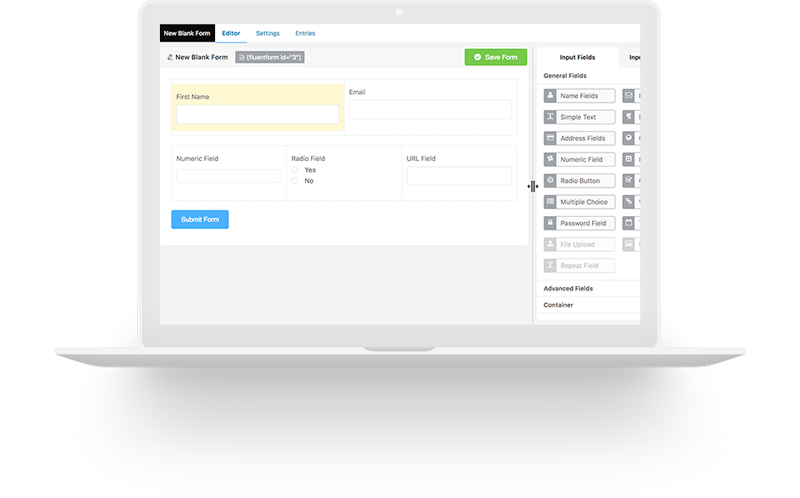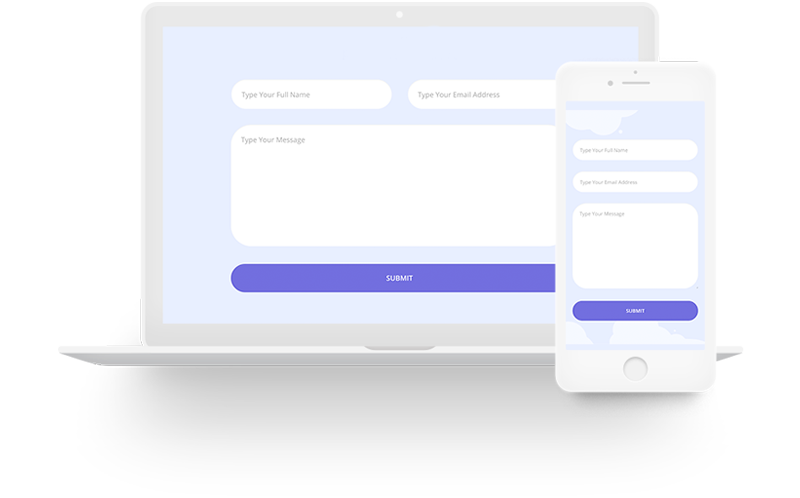 Don't worry about your forms breaking up awkwardly in different devices with different screen ratios. Online forms created with Fluent Forms are by default compatible for devices with all kinds of screen sizes, including- Smartphones, Tablet PCs, Desktops etc.
Amazing Features to Make Your Forms Smarter
Make forms in minutes, But don't forget to make them more efficient and user-friendly with these amazing features.
All The Premium Features In One Place!
Don't buy pro add-ons again and again for different features and 3rd-party integrations. Get all the Premium features in one place with WP Fluent Forms!
Why People love WP Fluent Forms
WP Fluent Forms is the perfect solution for YOU. Here's why smart business owners, designers, and developers love FluentForm, and you will too!
Build Online Forms In Minutes
Build Online Forms In Minutes, Not Hours Build and publish your WordPress forms in just minutes. No drudgery, just quick and easy form-building. Select your fields, options and easily embed forms on your WordPress powered sites using the built-in tools.
Ease Of Usage & Flexibility
The usage of a form builder should not take any level of mastery to any things. WP Fluent Forms is just that with enhanced, dynamic users range in mind, built to support you and your business just the way you want, effortlessly.
All The Features You Need
WP Fluent Forms is designed after months of real life content research on hundreds of websites. That's why we know what YOU want in a contact form builder and how. We have brought in all these features in one place for you.
Make The Forms Easier For Your Users
Don't bother your users with long, boring forms, but receive whatever information you want to need! With our Step Form feature & Multi-column layout, make your forms easier and user-friendly for your visitors!
Don't be in two minds, have your queries answerd!